In Over Their Heads
Best Buddies hosted a dunk tank Wednesday afternoon, and students eagerly lined up to soak their favorite teachers.
"DUNK! DUNK!!"  The chant was at times deafening at the NASH front entrance during the lunch periods earlier today.
It was no reference to a slam dunk in a basketball game, but rather a dunk tank that Best Buddies arranged to have delivered to the school this morning.
"We are always looking for different ways to spread awareness," said Ms. Beck, Best Buddies sponsor. "A few years ago, we taped teachers to the wall during the lunch periods. We wanted to try something different and fun."
The club hosted the event to raise money and awareness for the "Spread the Word" campaign.
"Best Buddies is an international organization that creates opportunities for one-to-one friendships," Beck added. "'Spread the Word' is a campaign that draws focus on inclusion." 
"
I will do anything embarrassing to support this school. Go Tigers!"
— Mr. Tengowski
The full title of the campaign is "Spread the Word to End the Word."  The organization's website explains that the initiative "aims to build awareness for society to stop and think about its use of the R-word and rally people to pledge respect toward all individuals."
Students lined up today during lunches for an opportunity to dunk Ms. Lasitis, Mr. Lyons, Mr. Tengowski, Mr. Kodenkandeth, Ms. Yakich, Officer Ray, and others, including Superintendent Dr. Scherrer.
"I will do anything embarrassing to support this school," said a water-logged Tengowski between submersions. "Go Tigers!"
One throw cost $2, and for $5 dollars students got three chances.  But Best Buddies made the offer to sink a staff member even more enticing by allowing students to simply walk up and press the dunk button in exchange for a $15 donation.
English teacher Ms. Yakich drew an especially eager crowd during the 5th period lunch. She got dunked by senior Patrick Birmingham twice and a third time by senior Nick Kairys, who exclaimed "I got her!" as she fell into into the tank.
To make matters even soggier for Yakich, Mr. Longo contributed $15 at the last minute and raced over to press the button to dunk Yakich for a fourth time.
Yet Yakich could not have been happier.
"I did it for my favorite group of kids," she said, "and the water surprisingly wasn't as cold as I thought it would be." 
Additional proceeds from the event will go the Friendship Walk, and annual event that occurs in 60 cities across America and highlights the importance of supporting inclusion for people with intellectual and developmental disabilities.
"The yearly walk is one of the highlights of the club and is something everyone in the club looks forward to," Beck said.
Beck added that everyone is invited to join the walk, which will occur at Highmark Stadium on April 5th.  Interested students can see her in Rm 255 for more information.
About the Writer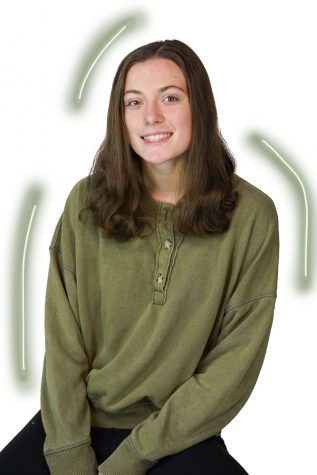 Megan Wilson, Staff Writer
Megan Wilson is a senior at NASH who is a part of the school orchestra and captain for the NAGU frisbee team. In her free time, she loves to hang out with...