A Stroke Ahead
The Girls' Swimming Team set a WPIAL record this year, but the bigger prize is currently within reach at states this week.
Year after year, the North Allegheny Swimming & Diving Team earns titles.  However, this season's winning ways hold special importance: the 2019-2020 girls' team made a mark in the record books by notching its 12th straight WPIAL championship, a league record.  The feat beats the former record holder, Oakland Catholic, who had previously held an impressive 11-year streak.   
"It was truly an amazing experience to get to break the record for longest winning streak at WPIALS my senior year," explained senior captain Sydney Monteparte. "Although we have been winning the WPIAL title for quite some time now, we dominated this year."
Senior captain and University of Kentucky recruit Torie Buerger shared similar feelings when she expressed how proud she was of this year's accomplishment.
"It is very special to be part of the longest streak ever, especially with this girls' team," Buerger said. "We work really hard to continue the streak that past NA swimmers started for us. I've never been more proud of this team."   
Competing at WPIALS is more than just swimming your hardest to earn another WPIAL title. 
"The whole team comes together to cheer everyone on, and it's a great atmosphere. The best part of swimming is being with your team and seeing all you hard work pay off," said junior Molly Smyers.  "All of the long hours and early practices prove to be rewarding both in and out of the pool."
The girls remain optimistic about the PIAA tournament, currently underway at Bucknell, and they hope that they can continue their success with a state title.
"We are all hyping each other up," Buerger said. "We've been resting for the past week so we've just been focusing on the small things and having the right kind of mindset. It's all about having fun and swimming fast now so that's all we're trying to do."
Smyers also expressed her excitement for states and shared some insight on how the team prepared for the biggest meet of the season.
"The main things that we are doing is working on our race strategy in practice," she said. "We're getting excited and prepared to swim fast."
Monteparte hasn't questioned the team's potential since their overwhelming win against their rival earlier this season.
"After Seneca had put out articles about thinking they could beat us, we were ready to show them how dominant we are," Monteparte said. "After crushing them, we celebrated on the bus ride home and knew that come time for WPIALS and states we would be ready as a team."
Getting ready to swim at states entails a season full of preparation going well beyond practicing to better just yourself.
"We've been preparing for states our entire season," Monteparte added. "We've put in the work in the weight room, trained for countless hours, and worked on our flexibility all in order to help us get to our goal of winning states. Apart from putting our all into the pool, we also became a true team and relied on each other. This is the closest the girls' team has been my four years on the team and I truly believe that is helped us become dominate and break the record."
Additionally, Smyers shared similar thoughts as to what contributed most to their past success and what can hopefully bring them even more wins at states.
"Coming into practice with positive attitudes every day and working hard are the main things that play a role in our success," Smyers said. "We all push each other every day to get better."
With WPIALs already under her belt and states now at hand, Buerger is looking back on her final season with NA.
"Just being with this girls team has made this season great," she said. "We have become such a family and I can't imagine not having them as my teammates."
About the Writer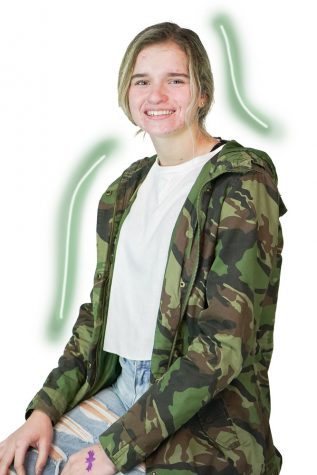 Maddie Kantz, Staff Writer
Maddie is a senior at NASH who enjoys spending her free time listening to music and eating food. In addition, Maddie also enjoys spending lots of time...