A Review of "I Am Not Okay With This"
Filmed in Pittsburgh, this new Netflix show tells a captivating coming-of-age story.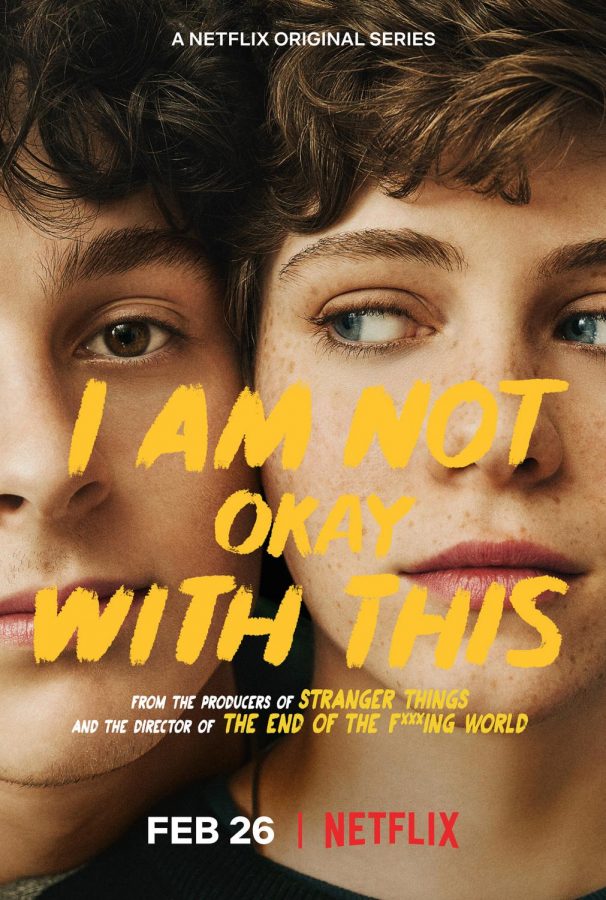 DISCLAIMER: The following review touches on topics of parental abuse and suicide.
While scrolling through TikTok, as one does when bored during "coronacation," I came across a few videos about a recently released Netflix original TV show called I Am Not Okay With This. I had heard about it before, and I figured I'd give it a try. I was instantly hooked, breezing through the whole first season in just two days.
Right off the bat, it's easy to see the show has a lot going for it. With young stars like Sophia Lillis and Wyatt Oleff, who both had roles in the award-winning movie It (2016), it was predictable that the series would be a success. In addition, IANOWT was worked on by the director of The End of the F***ing World and the producers of Stranger Things, two immensely popular Netflix series with huge fanbases and multiple seasons each. In fact, both I Am Not Okay With This and The End of the F***ing World are television adaptations of graphic novels by the same author, Charles Forsman.
The pilot episode's opening song, "I'm Not Like Everybody Else" by The Kinks, perfectly sets the mood of the show. 17 year-old Syd Novak (Sophia Lillis) is most definitely not like everybody else. She's a self-proclaimed 'weirdo' and is bullied by jocks at her school. Syd has few friends aside from Dina Bryant (Sophia Bryant), her longtime best friend who she secretly has feelings for, and Stanley Barber (Wyatt Oleff), her eccentric stoner neighbor who desperately tries to woo her at every chance he gets.
Most importantly, Syd's main difference from everybody else is that she starts experiencing telekinesis-like powers while grieving her father's recent suicide. The show frequently uses voiceovers from Syd, which offer a unique perspective on her inner feelings and how her telekinetic powers stem from her strong emotions.
Aside from her telekenesis, Syd is a very relatable character. She faces typical teenage conflicts such as puberty, disagreements with her mother, confusion with her budding sexuality, and an awkward love life, which make the show very appealing to teenagers and young adults who are experiencing similar things.
The show does convey some darker themes, such as parental abuse, mental illness, and suicide, all of which are only lightly touched upon.
One of the coolest things about this show, in my opinion, is that it was actually filmed in Pittsburgh in June of 2019. It's interesting as a Pittsburgh native to be able to spot familiar locations in a popular Netflix show, and the dreary Pittsburgh weather we all know and muted color scheme of the setting add to the retro feeling of the series.
The soundtrack, mostly consisting of twangy oldies and alt-rock jams, completely fits with the weathered and grunge vibe of the show. It has it all: there are smash hits like "Jessie's Girl" by Rick Springfield and "Holding Out For a Hero" by Bonnie Tyler, classic rock tunes like "Here Comes Your Man" by the Pixies and "The Killing Moon" by Echo & The Bunnymen, and more underground songs such as "Fly" by Bloodwitch and "Clown" by Midnight Sister that are begging to be discovered by viewers.
The first season concludes with a literal bang (no spoilers here!), leaving audiences with a huge cliffhanger. It is expected that the show will return for at least a second season. 
Overall, I really enjoyed this series. It's a great show to try if you're a fan of The End of the F***ng World or Stranger Things, as all three shows have similar concepts, aesthetics, and overall vibes. With just seven episodes at 20 minutes each, it's a quick watch. It made my "coronacation" a little more entertaining, and for that I am thankful.
About the Writer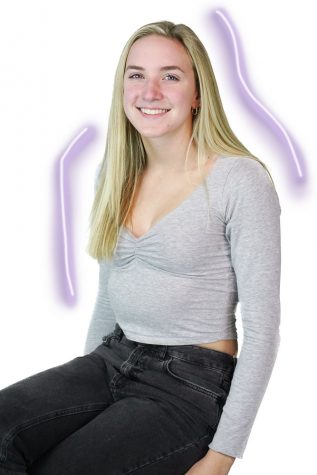 Lily Courville, Staff Writer
Lily is currently a junior at North Allegheny. This is her second year writing for newspaper staff. She swims for the North Allegheny Swimming and Diving...