When Family Turns Foe
PA Gov. Wolf's administration tightens social distancing restrictions on one local family
***As the dateline would suggest, the following article is an April Fools satire***
Earlier this week in McCandless, PA Governor Wolf 's stay-at-home order led to unexpected complications that forced the administration to scramble for answers.
The Brady family household near Duncan Manor erupted into chaos two days ago, as Monopoly pieces flew across the living room and accusations of thievery rang out. The paper money floated in the air, as abandoned plastic hotels lay on the floor, waiting to be stepped on.
"It was scary," NASH junior Marcia Brady said of her family's fight. "After my brother accused my sister of stealing money from the bank because she was the banker, they started screaming and trying to steal properties from each other. It got bloody."
It all began when siblings Peter, Marcia, Greg, and Cindy sat down to play a friendly game of Monopoly with their parents, Mike and Carol. But as soon as the game got close, Greg accused Cindy of stealing, Mike claimed Carol was distracting him by bringing him snacks, and Greg was sure that Cindy lifted one of her cards.
Family game nights are chronically competitive, but in the age of social distancing and self-quarantine, the animosity can reach a whole new level. Studies show that, since the coronavirus pandemic reached the United States, Monopoly-related injuries have increased by 200%. 
Authorities have also cautioned against all games of Clue, as they fear the murder-mystery game could inspire some particularly dangerous acts of violence.
"It's hard because we're already stuck inside, and now we're all at war with each other," Cindy said.
Just yesterday, sibling Jan walked into the Brady's kitchen and was hit in the back of the head with a small metallic top hat. Peter claimed it was meant for his youngest brother Bobby, who had apparently taken the wrong side in the argument the previous day.
"It's ridiculous," said Greg, a senior who also attends NASH and an officer of the school's Monopoly Club.  "Enough's enough. Sometimes, you have to stand up for what's right."
The chaos escalated from casual sibling banter to life-altering injuries.
"I'm concerned for my family's well-being," Marcia said, "Every hour, there's another kid crying because they got hit in the head with a game piece or their sibling set up a trap. Last night, Jan scattered those plastic hotels all over Greg's bedroom floor, and the room was dark, so he walked all over them. Now, he's worried he'll never play soccer again."
By Monday, Mike had had enough.
"I needed to get the authorities involved," he said, tearfully. "I couldn't let this tear my family apart anymore."
The governor's office responded immediately to the McCandless affair, issuing a "stay-in-your-room" order to keep the family separated through the end of April. Per Wolf's mandate, only one member of the local family can leave their designated area at a time to get food or use the bathroom.
The police also removed every board game from the premises and ordered that the Brady family be banned from engaging in any family game night until 2021 at the earliest, pending further review.
"I think, in the long run, this will help us get along," Cindy said. "And I hope that, because of our story, people will realize the dangers Monopoly can have after you've all been trapped together for eighteen days."
About the Writer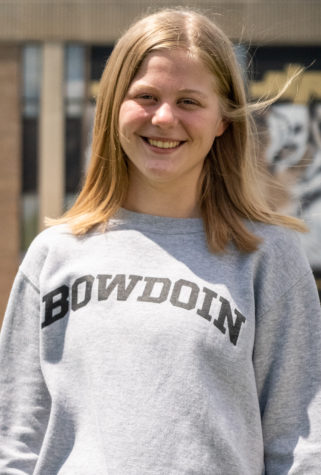 Kristen Kinzler, Co-Editor-in-Chief
Kristen Kinzler is a senior at NASH who loves expressing her opinions and drinking excessive amounts of coffee and tea. When she's not writing or rewatching Supernatural for the fourteenth time, she can probably be found playing lacrosse, reading, or watching hockey. She plans to attend Bowdoin College next fall.