One Direction Detection
Is a reunion in the works?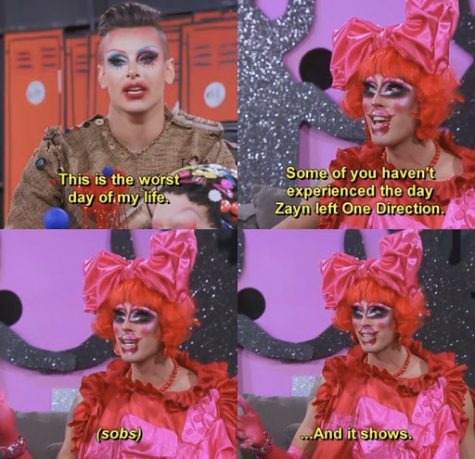 One Direction fans around the world have been rejoicing over the rumors of the legendary boy band getting back together. Rumors of the band reuniting for their 10-year anniversary in July have been going on for months.  However, the boys have been dropping more and more hints in just the past couple of days.
Ever since 1D fans hacked a hotel's security system where the band was staying, it has been a well known fact that the group's followers can be a little crazy, so there is a chance that fans are hyping all the rumors up and blowing them out of proportion.
But due to the overwhelming evidence it is hard to discredit the rumors.
"
I'm not allowed to say too much, obviously, because I'd be giving it away. But we've been speaking a lot more at the moment."
— Liam Payne
Harry, Liam and the official One Direction Twitter have recently re-followed former band member Zayn Malik.  The One Direction Facebook page hid the post about Zayn leaving the band from the public eye. Apple Music changed the photo for 1D back to the one with Malik with the rest of the boys.  And Malik is no longer listed as an ex-member of the band on Google.

Now, some may say that these are all just coincidences and the boys may just be making their peace with Zayn.  However, on an Instagram live video, one fan told Niall Horan to touch his hair if the band was getting back together. Again, this may seem like a coincidence, but Horan doesn't just brush his hair.  He ruffles his hair for several seconds with a small smirk on his face, trying and failing to be inconspicuous.
James Corden asked Liam Payne on a virtual episode of The Late Late Show with James Corden, "Are there plans afloat for you guys to do anything special to celebrate this milestone?"
Payne responded, "I'm not allowed to say too much, obviously, because I'd be giving it away. But we've been speaking a lot more at the moment. I think we're all feeling that ten-year is a very special moment, you know. Especially at the age we are, you know — I'm only 26, and we're ten years into this, which is amazing. I had a beautiful FaceTime with Niall, who I hadn't spoken to in a long time. And speaking with Louis."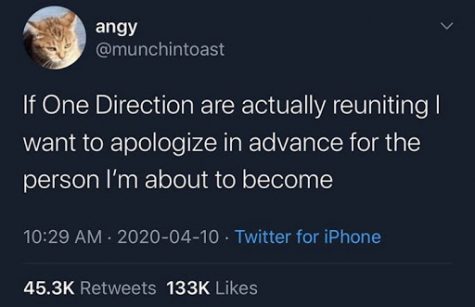 Now, like any good Directioner, I have broken out my old t-shirts and followed every One Direction social media I could find so I will be updated with news as soon as it is released.  Many people are skeptical about the reunion due to the success the boys have made in their solo careers, but that has not caused the loss of hope from the Directioners.
There have even been some reports of the boys saying that they have ruled out the possibility of touring all together, but that does not change the fact that they are all at least talking again to each other and, as many people know, reminiscing over the past is a great way to get things started again.
About the Writer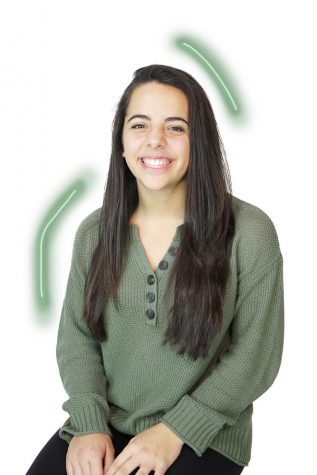 Maria Cima, Director of Podcasts
Maria Cima is a senior at NASH and on her third year as a staff writer for the school newspaper. As well as writing for the Uproar, she is also a captain...