A Chic Guide to Confinement Fashion
Gone for now are the demands of public appearance, but that doesn't mean we shouldn't self-isolate in style.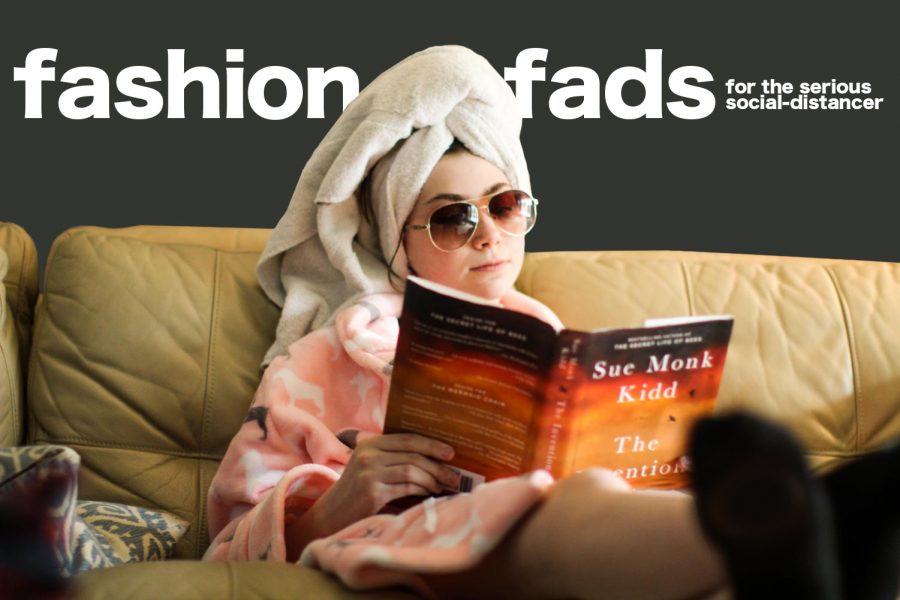 You're probably reading this in your pajamas.  After all, who's looking, right?
It's understandable that fashion would seem irrelevant during this time of self-isolation, but in reality, it is probably more important than ever. Good clothing choices could make a difference in your mood and in your health.  And, best of all, it doesn't mean you need to change out of those pajamas.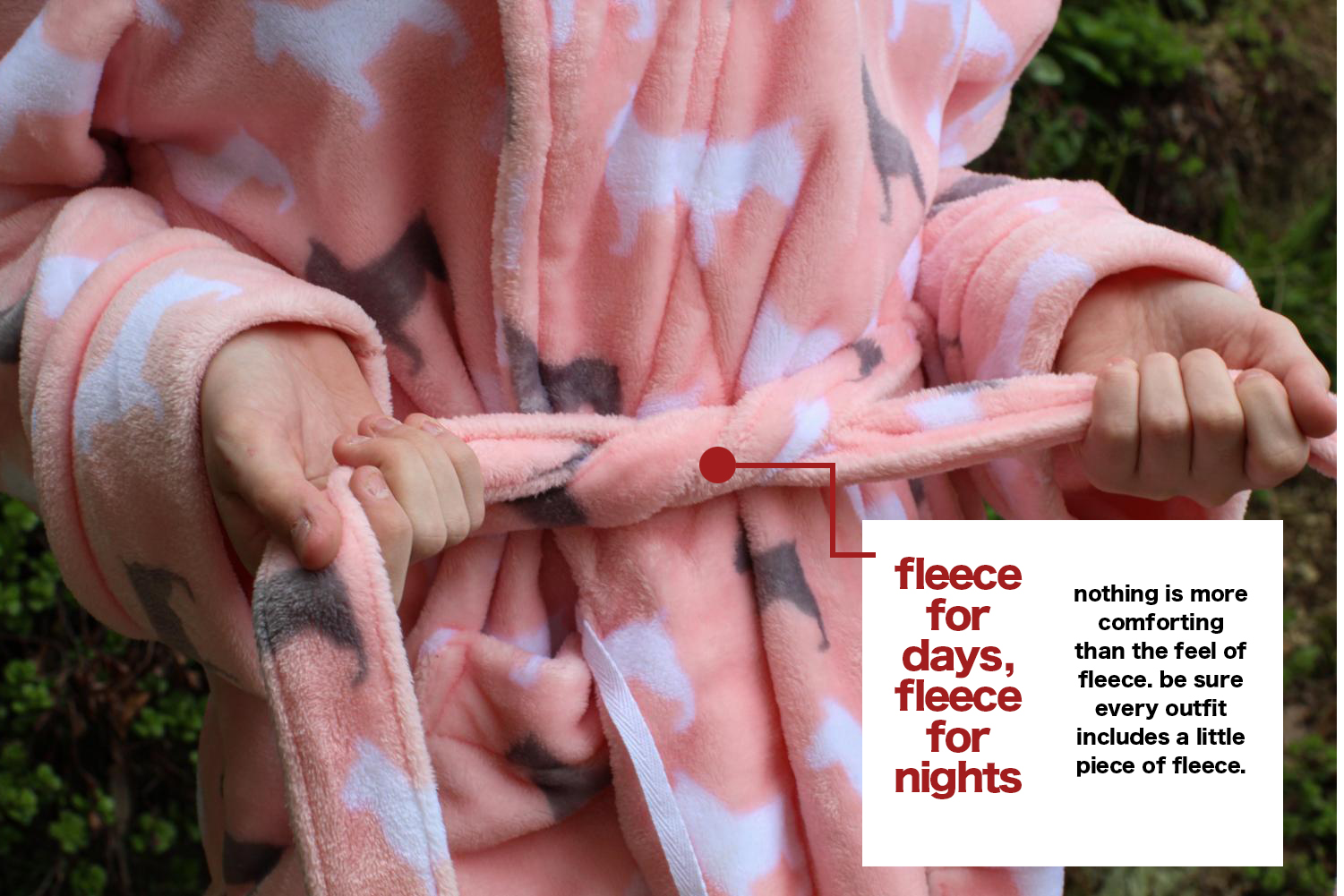 Curl up in the comfort of fleece to calm your anxiety during these uncertain times. Nothing is better than cuddling up on the couch and watching a great movie as you're wrapped in coziness.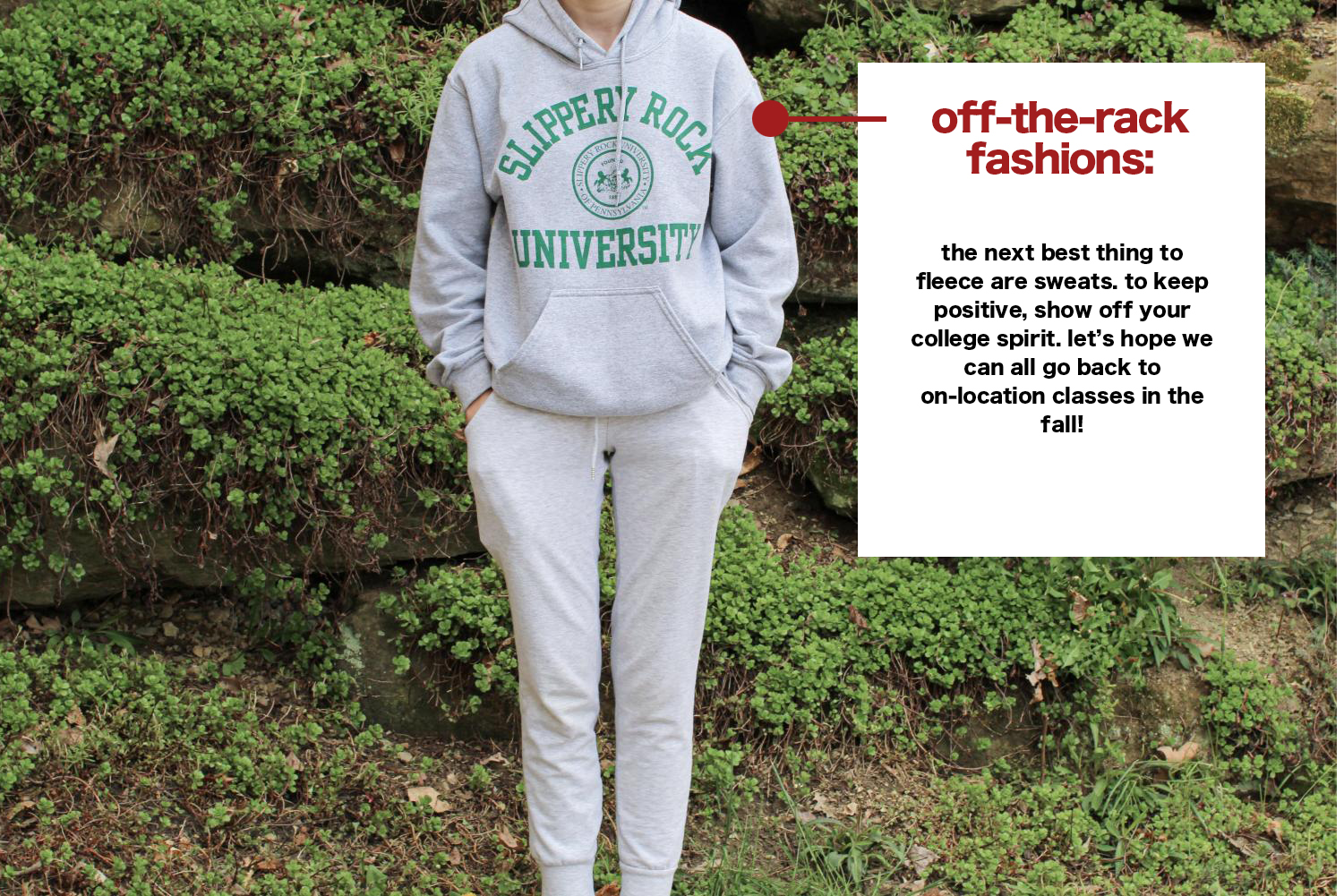 Monochrome is the way to go with sweats on sweats. But be sure to change them now and again, as dead skin cells can accumulate on your clothing and your skin, causing acne outbreaks.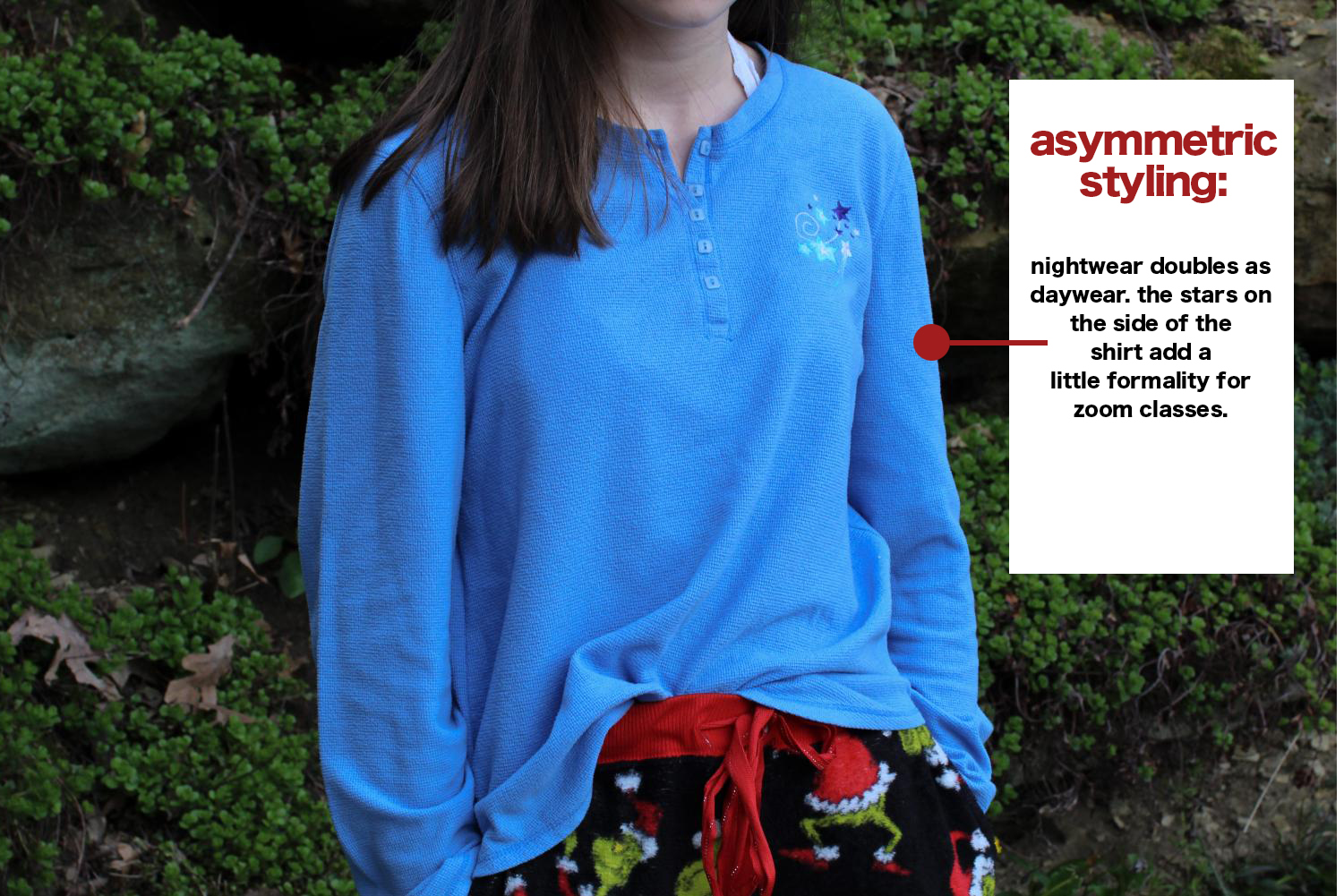 Pajamas have never been so versatile as they are during quarantine. Nowadays, they can be worn throughout the night and day, and there's no shortage of stylish options.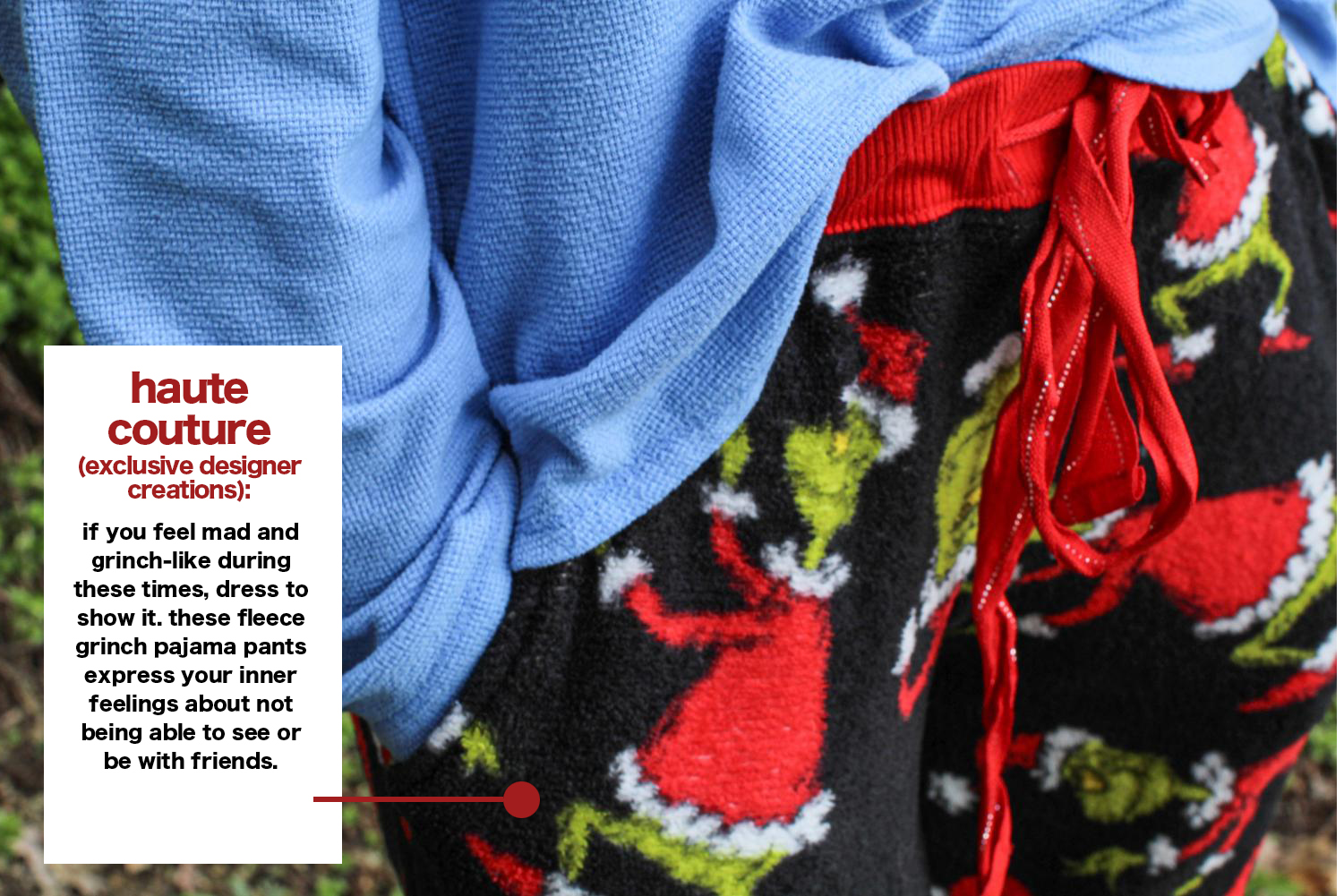 Since your pajama bottoms are out of view for any Zoom classes, let your creativity go wild. Expressive choices, like Grinch pants, to simpler looks, like boxer shorts, are plentiful.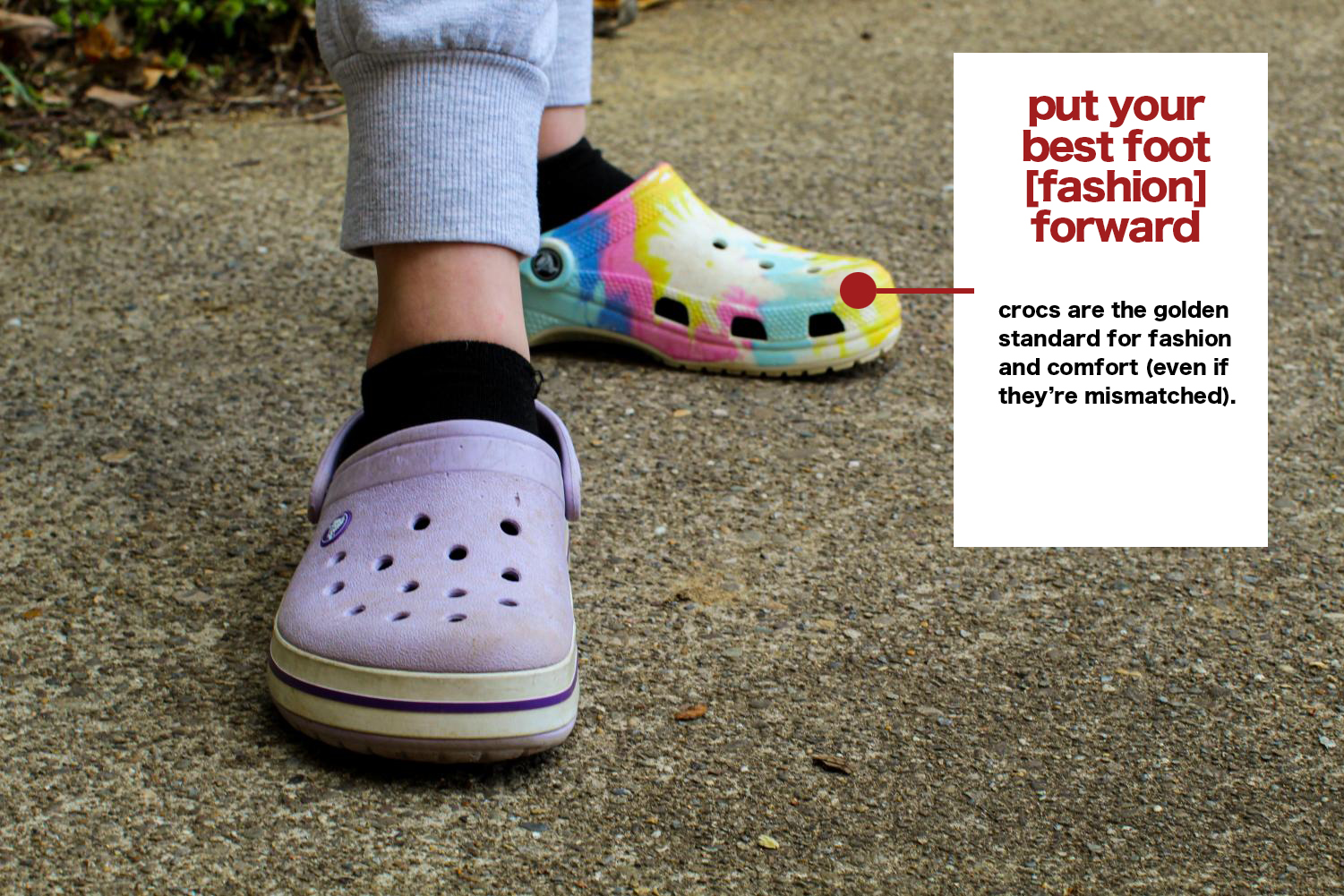 Crocs are the perfect footwear choice under stay-at-home orders. Not only are they comfortable and stylish, but they can also be easily decontaminated with a couple drops of Dawn dish-washing detergent and an everyday garden hose.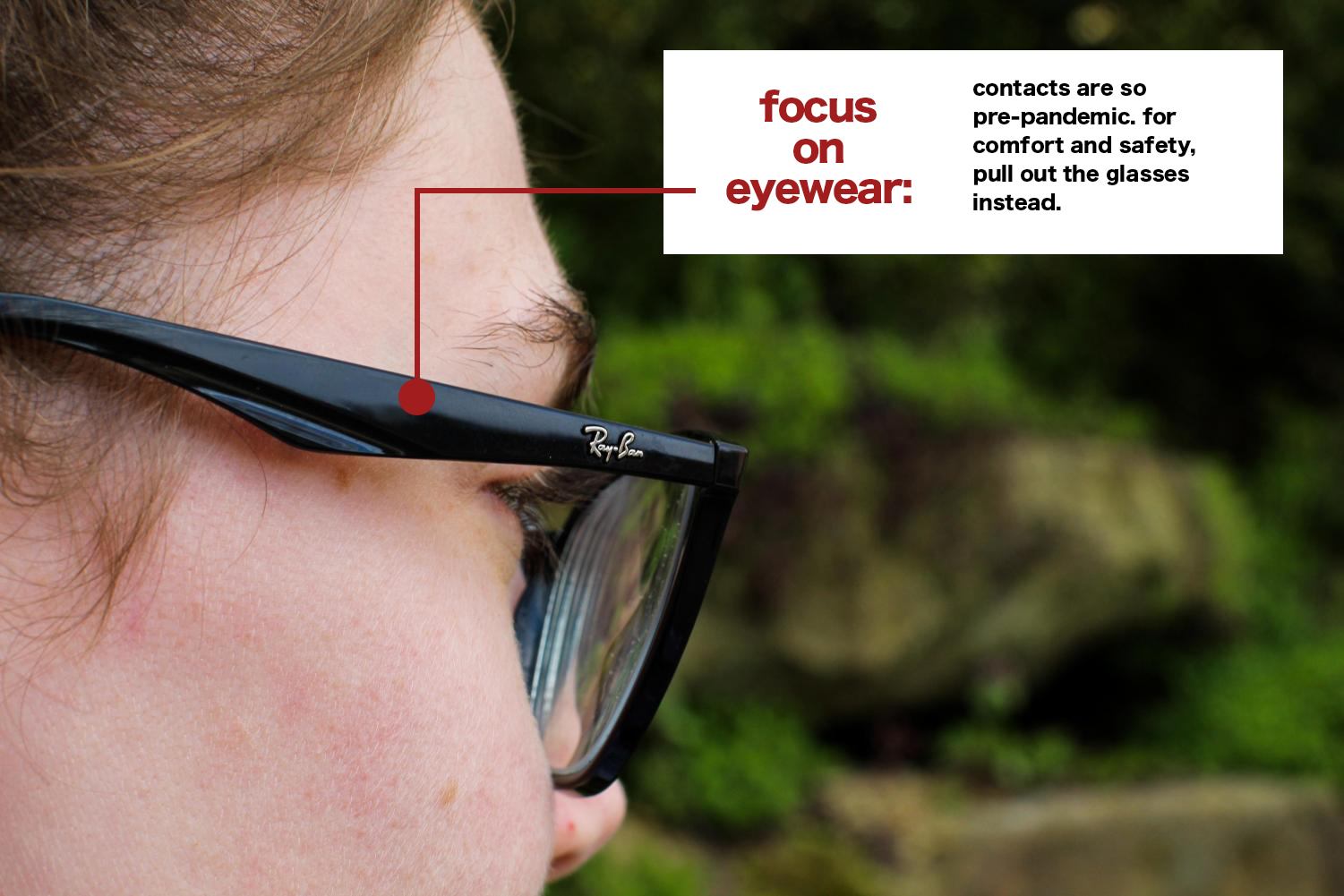 Now is a good time to give your eyes a rest from contact lenses. Wearing glasses is a healthier choice, too, as putting contacts in and out of your eyes heightens the risk of disease.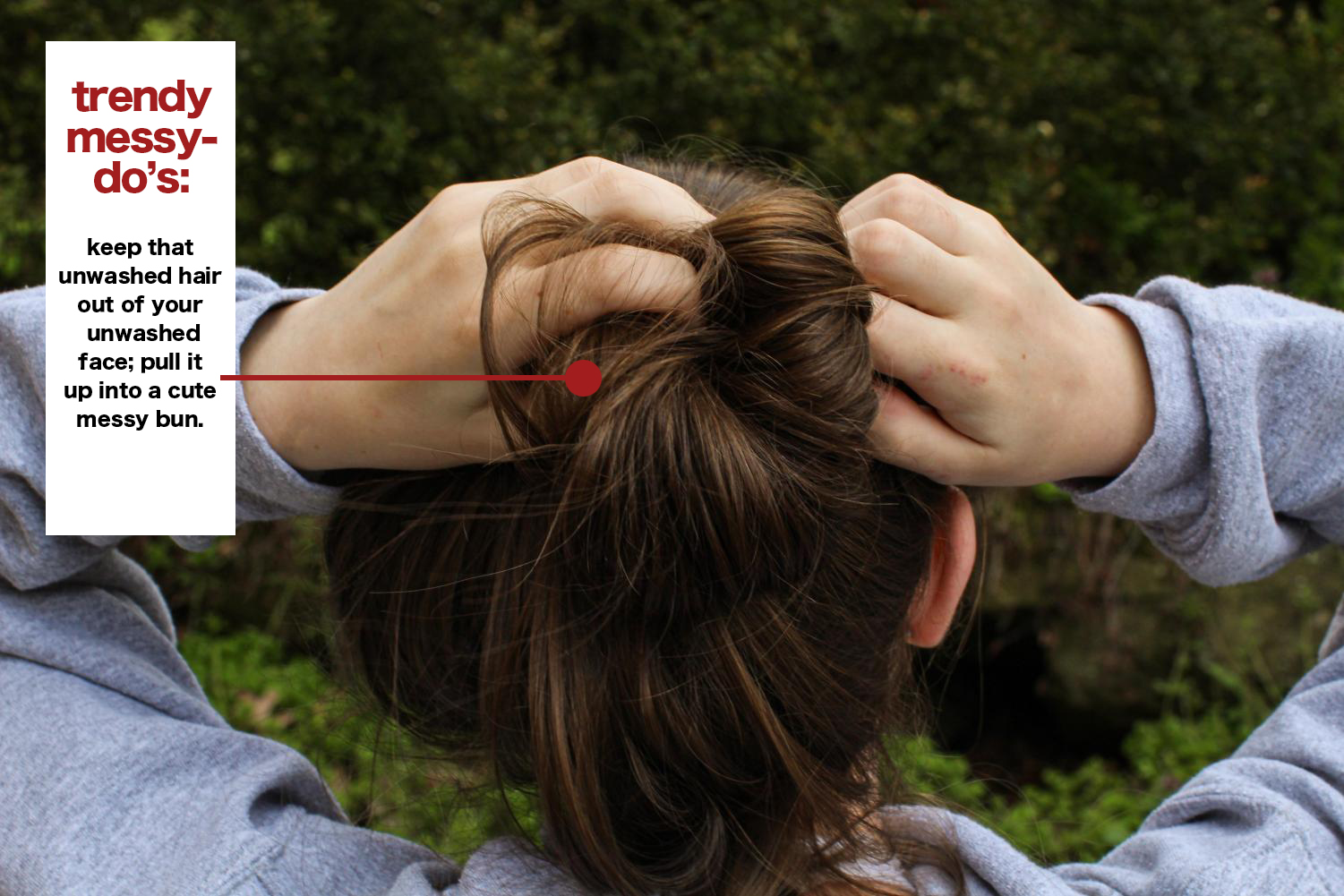 With hair salons being closed, it may be challenging to keep your mane under control. But now is a great time to experiment with different styles, gels, techniques, and tools. The best thing about it is that nobody can see you, so be bold!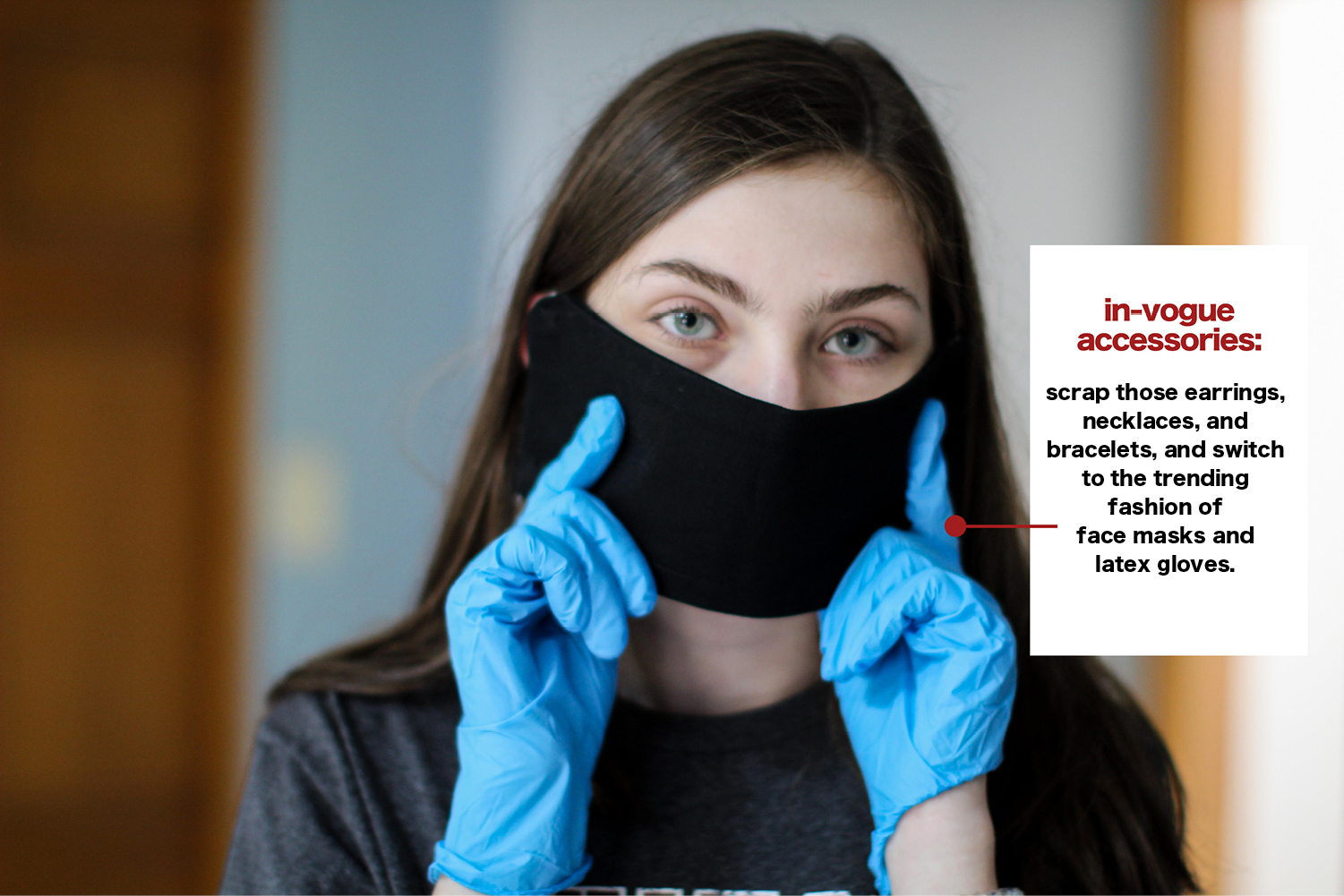 The most essential item of clothing during a pandemic is a face mask. There is an endless array of different patterns, styles, and materials for your mask, which can range from bandanas to fashion scarves. Just about anything will do, as long as your mask effectively covers your nose and mouth. Be creative, be expressive!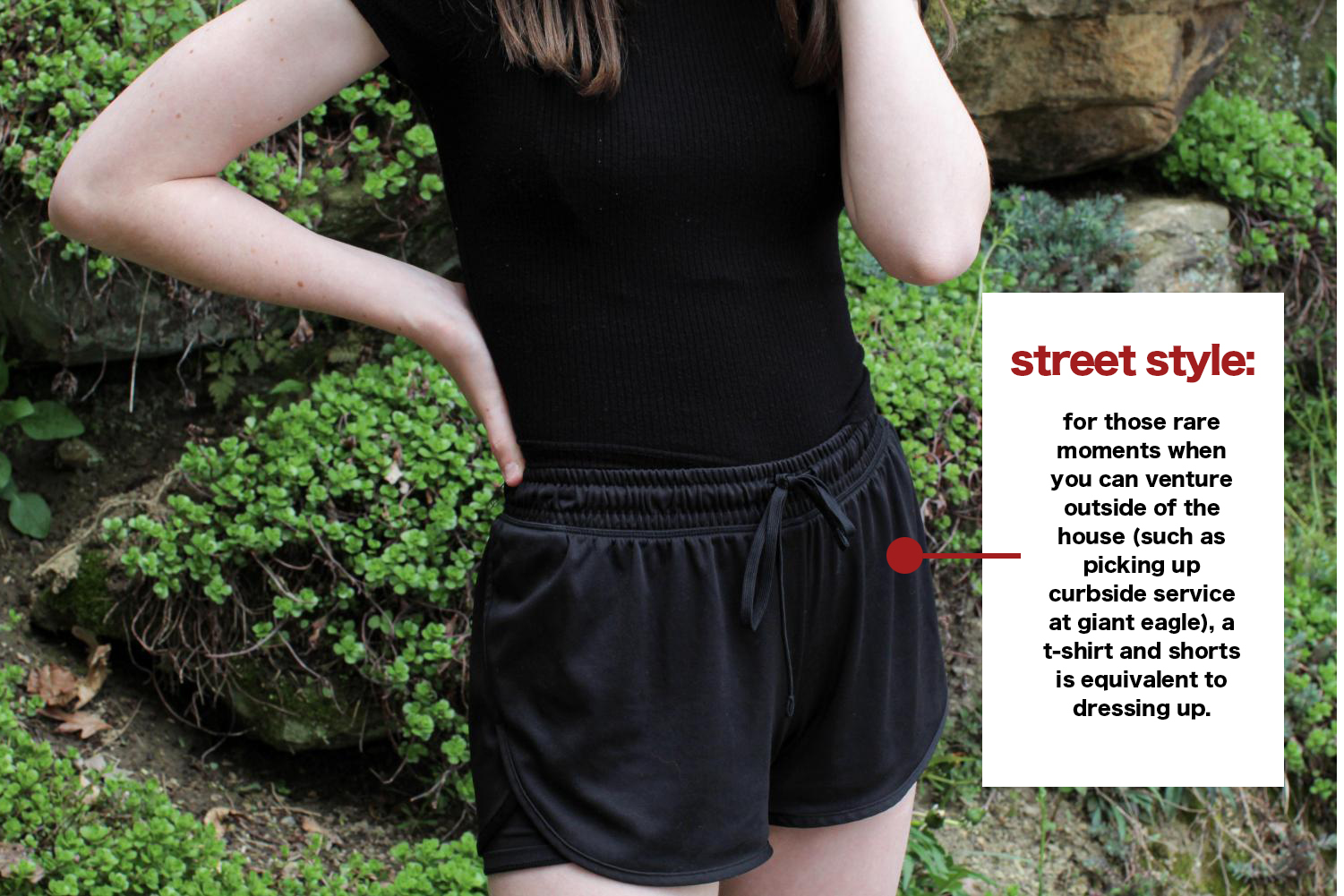 Just a couple of months ago, we were worried about what kinds of gowns and accessories we were going to wear to Prom. Sadly, those concerns have been replaced with excitement for what fashionable attire we can wear to go pick up our groceries curbside.  Yet, even on such mundane outings, we can present ourselves stylishly.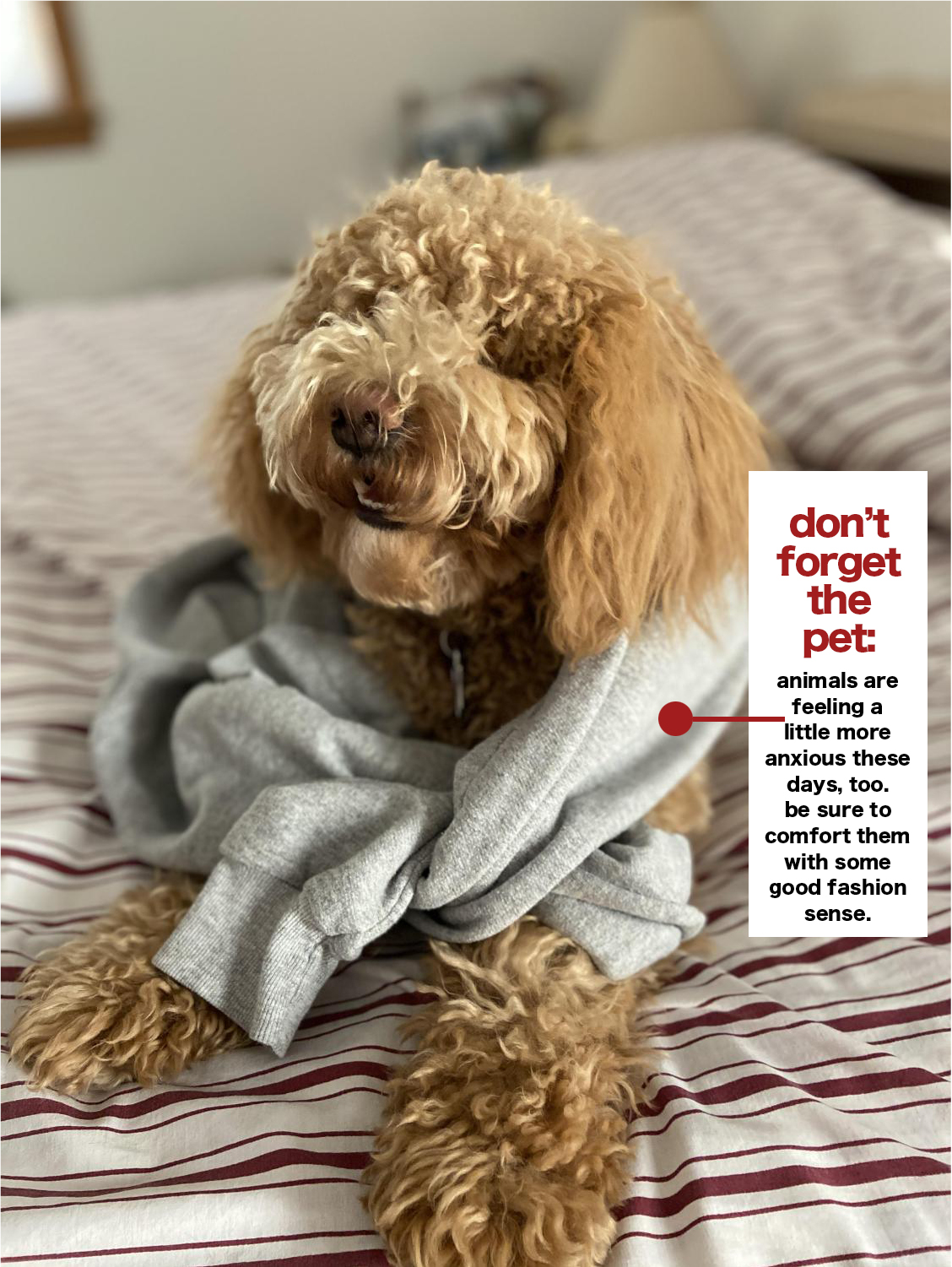 Don't forget your four-legged friends! They're feeling anxious and confused during this time, as well. It may require some wrestling to dress them up, but it will perk up their moods — and yours, too.
It's a hard time for all of us, but with a little attention to comfort and style you'll likely be reminded that there's still a lot to be happy about. Let's embrace what we have and add a little flair to the experience.
About the Writer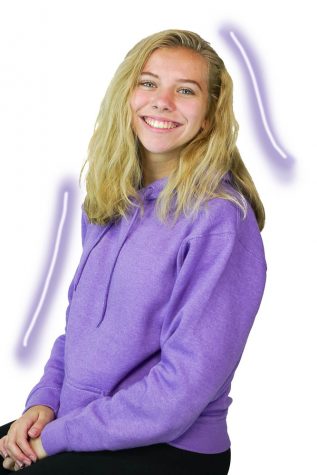 Meg Rees, Photography Editor
Meg Rees, a senior, loves everything photography. She will be majoring in commercial photography next year at Ohio University. When she's not behind the...