Empty Restaurant, Full Stomachs
Beset by unforeseen economic troubles, businesses have had to adapt to new ways of working. Here is how an NA favorite is managing.
The economic toll of the coronavirus pandemic is documented daily in the national media, but the wreckage of lost jobs and income is a local story, too. One hometown restaurant, a longtime North Allegheny favorite, is facing a challenge it could not have fathomed for most of its 40-year history.
Monte Cello's has not only served pizza to the Wexford community for the past four decades — it has been one of the school district's strongest supporters.
"We've donated to anyone who has ever asked: the sports teams, Post Prom, Best Buddies, Project Water and TigerThon," owner and community resident Greg Wadlow said.
The restaurant, within walking distance of NASH, is usually packed.  Teenagers swarm the dining room on fall Friday nights after an NA win, not only for a delicious slice but also for a famous Conley Cookie — a warm chocolate chip treat large enough to feed an entire table. There is nearly always a wait to be seated, and the phones ring constantly with pizza orders. 
So prominent has Monte Cello's been in the community that few would hesitate to call it the unofficial pizza restaurant of North Allegheny. 
But the swarms of teenagers have disappeared, the fundraisers have halted, and the challenges facing the restaurant are uncharted territory.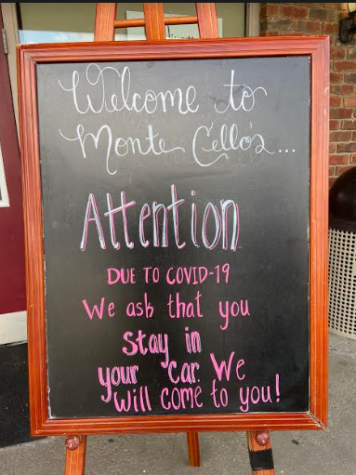 While the state's stay-at-home orders continue, the Wadlow family and the Monte Cello's staff remain intent on providing for the community, even if they have to change their practices.
"We are wiping everything down after anyone has touched it, we wear gloves and change them frequently, and starting on Monday, every employee wears a mask," Wadlow said. "We also have started curbside pickup so customers don't have to interact with each other." 
Such safety measures are necessary in order to prevent the further spread of COVID-19, but they make for unusual working conditions.
Wadlow's daughter Kylie, a senior at NASH, typically works as a hostess for the family business. Of course, in the absence of customers to seat, hostessing is unnecessary. Nevertheless, she has found a way to help.
"It's strange because our whole procedure has changed," she said. "Customers are not allowed into the restaurant, so we have to do curbside pickup. It's super quiet, too, because lots of employees are missing."
Kylie takes the orders by phone and personally delivers the food to customers who remain in their cars the entire time. 
For NASH senior Luci Morris, a recent food order from Monte Cello's could not have gone more smoothly.
"The food was great, as usual, and everything felt very sanitary," Morris said. "I think they are doing a great job of trying to prevent the spread."
But even a robust curbside business is hardly up to normal standards for the restaurant.
"Business is down 23%, but better than expected," Wadlow said.
Yet, despite the reduction in sales, Wadlow has not abandoned his support for the school district.
"We just gave $1800 to the district for needy families," he said.
If there's a moral to be taken from this story, it's that when Monte Cello's refuses to abandon the community, its residents must not abandon their favorite pizza restaurant.
"Thank you for your support," Wadlow added. "I appreciate your business and, please, keep coming!"
View Comments (2)
About the Writer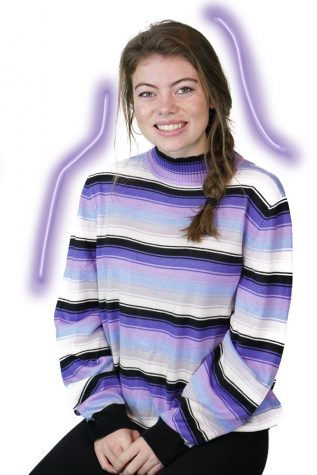 Reese Marsalis, Staff Writer
Reese Marsalis is a senior and excited to contribute to The Uproar for her first time. In her free time, Reese enjoys playing lacrosse, reading, exploring, and spending time with friends and family.