Reopening America
A review of the guidelines that have been laid out so America can finally start getting back to normal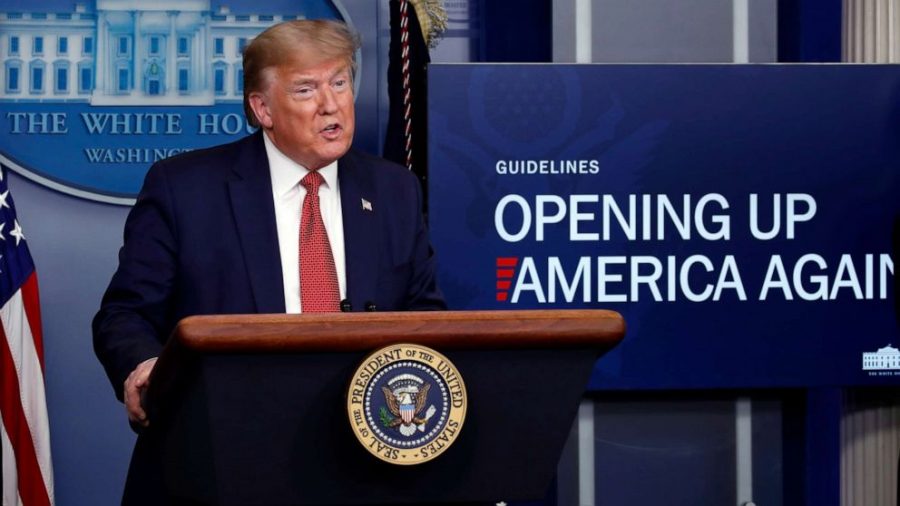 On Thursday, April 16, President Trump announced the recent plans he and the Coronavirus Task Force have put together in order to start reopening states. The guideline includes three phases that states can use to start slowly reducing the current social distancing and stay at home orders. 
Each state is supposed to look at the guidelines that have been released and what the state of their state looks like in order to determine what phase they should be in. That means each state can be at a different phase and some may reopen sooner than others.
Phase one is for states and regions that satisfy the gather criteria. While in this phase, we still need to be distancing whenever in a public setting, as well as avoiding groups with more than ten people. It is still recommended that traveling, unless it is necessary, should not happen. It is also still advised that anyone who is vulnerable to the virus should continue to stay at home and be cautious. 
If it is possible, though, people are encouraged to return to work; but when in close common areas, the social distancing protocols need to be enforced.
Sadly, schools and organized youth activities do need to remain closed while a state is in phase one. But places like movie theaters, sit down restaurants, places of worship, and sporting venues are allowed to open as long as they enforce strict social distancing protocols. And finally, gyms will be able to reopen if they follow social distancing and sanitation protocols.  
Phase two will begin when a state and region has no evidence of a rebound and has satisfied the gathering criteria for a second time. People valuable to the virus should continue to stay home. Anyone who is in public should continue to physically distance themselves from others and gatherings of more than 50 people should be avoided. But nonessential traveling is allowed to start again under this phase. 
Common areas where people are likely to interact are to still be closed, unless moderate social distancing protocols are enforced. Finally, schools and organized youth activities are able to reopen in this phase. Visits to senior centers and hospitals are still prohibited while in phase two. Large venues will be able to operate under moderate physical distancing protocols, though. 
And finally, phase three will begin when states and regions have no evidence of a rebound and have satisfied the gathering criteria for a third time. People who are vulnerable to the virus can finally go out into public but should still be cautious by physically distancing themselves. Also, visits to senior centers and hospitals are allowed. Low-risk populations should consider lowering the time spent in crowded environments, and unrestricted staffing of worksites can resume. Sit-down restaurants, sports venues, and places of worship can now loosen their protocols while still ensuring safety. 
Throughout this time, American should still be careful no matter what phase their state is in. If we are reckless, we can easily relapse into crisis. If you are sick, stay home and rest. When out in public, continue to be cautious. Wear masks, gloves, and continue to distance yourself from others. 
Having a plan in place and ready to go when states are ready to start reopening is a good idea. Letting each state's governors decide where their state should be allows for some degree of latitude given the size of the country. As long as we take our time and continue to work together, we'll be able to see our friends, families, and people besides who we live with sooner than later.
About the Writer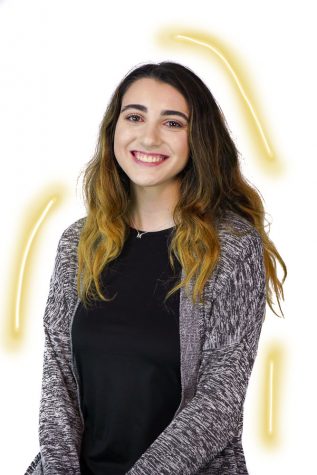 Melina Tripoli, Staff Writer
Melina is a senior at NASH and is a majorette for the North Allegheny marching band. In her free time she loves to read, write, draw, and watch way too...