Meal Mission
NA Food Services, custodians, and staff volunteers have teamed up to provide breakfasts and lunches to students through at least the end of the school year.
Since school closed on March 13, the halls and classrooms at NASH have remained empty.  But the same can't be said about the cafeteria kitchen.
On March 30th, the Pennsylvania Department of Education received approval from the U.S. Department of Agriculture for schools to distribute free meals to all students during state-wide COVID-19 mitigation efforts. Since early April, NASH, which serves as the district's distribution site, has been hard at work providing for the community. 
Charles Cubelic, NA Assistant Director of Transportation and Operations, reported that, as of one week ago, the district's food distribution team has served over 6,000 meals. 
"There are approximately 12 North Allegheny staff volunteers, in addition to around 15 cafeteria workers, needed to distribute the meals at NASH," Cubelic said. "The volunteer pool is well stocked, as many people have stepped up and are being scheduled through a Google doc sign up."
Breakfasts and lunches are offered grab-n-go-style at the entrance to the NASH campus on Mondays and Wednesdays, with the Monday distribution including meals for Mondays and Tuesday and the Wednesday distribution including meals for Wednesdays, Thursdays, and Fridays.  Students do not need to leave their vehicles to pick up their meals.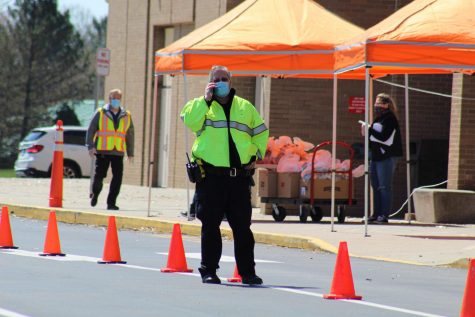 Distribution is planned to continue until the last day of the school year, June 11, though the program may be extended.
"We will reassess over the next few weeks to determine if the service will continue through the summer," said Jay West, Director of NA Dining Services.
West explained that NASH is working well as a distribution center because it is relatively central to the district, has a large kitchen and food prep area, and can accommodate the flow of traffic efficiently.
"Our team is doing a great job producing an increasing number of meals each week," West said. "They start early and have developed an efficient system to prepare all the meals and package them, while also providing for many students food allergy needs. We have had people from all buildings and job roles helping us."
For NASH Principal Natasha Dirda, the program has been challenging but deeply gratifying.
"The best action we can take as a NASH school community is to adhere to all safety regulations and to support one another during this challenging time," Dirda said. "The safety, health, and wellbeing of each of our students and staff members is our highest priority."
According to Kids Count Data Center, over 50% of Pennsylvania school children qualified for free or reduced meals last school year.  However, the PA Department of Education's approval waiver from the U.S. Department of Agriculture allows for meals to be distributed to all students.
More information about North Allegheny's program can be found here.
About the Writer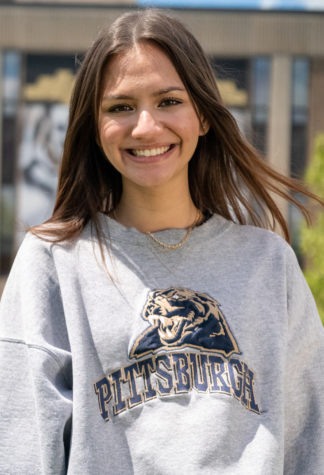 Sofia Brickner, Senior Staff Writer
Sofia Brickner is a senior at NASH who enjoys listening to oldies, watching movies, skateboarding, and playing the ukulele. When she is not working you can find her frequently adding new music to and listening to her Spotify playlists religiously, as well as editing movies.