From a Distance
Isolation is necessary during a pandemic, but so too is interaction. Fortunately, we can do both.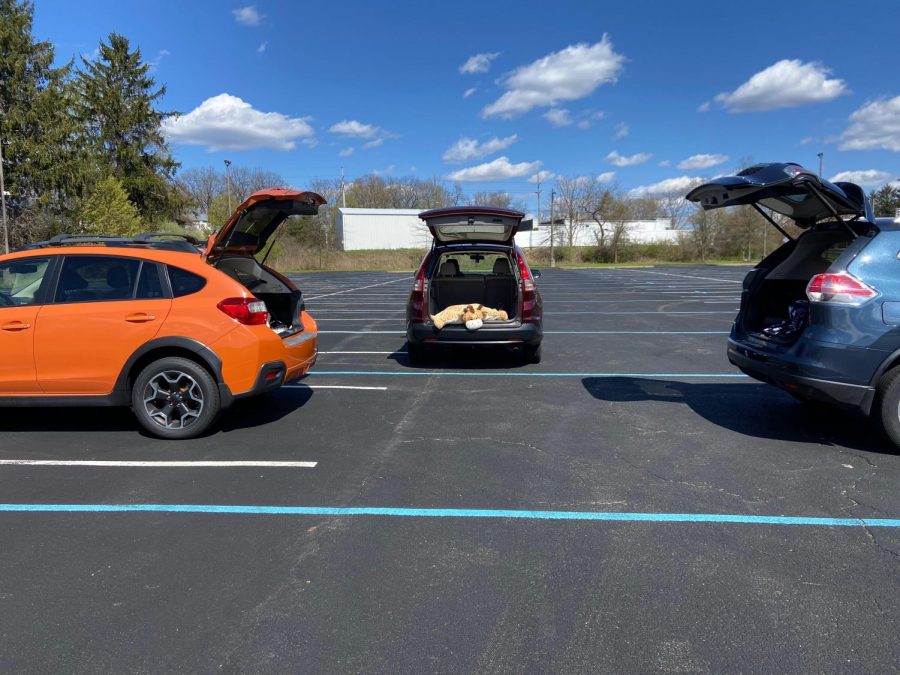 As social distancing and stay-at-home orders continue, human interaction has adjusted in interesting ways. While it can seem that maintaining a social life while staying six feet apart from others is nearly impossible, it is mostly forcing people to come up with creative new ways to socialize from a distance. 
Even though many people have taken to focusing on alone time, spending time with family, and finding new hobbies they can do at home, we eventually crave some sort of social interaction, and finding ways to safely do so can be challenging. 
Recently, I went on a walk around North Park on a bright sunny day planning to get some exercise with friends, and apparently my plans aligned with everyone else in the Wexford area. I have never seen North Park filled with so many people, as it was significantly more crowded than the average summer day. 
Though I think going on a walk or doing any outdoor activity is a great way to socialize right now, whether it be with friends or family, when the park is as crowded as it is currently, it defeats the purpose of social distancing. I saw so many people walking on the main road that it became jammed up, not only blocking the walkway but also the road where cars were attempting to drive — and, as people were exercising, almost no one was wearing a mask.
The situation soon became overwhelming, and I quickly left to social distance with my friends in a safer setting. While all of these people had good intentions, this may have not been the best approach to socializing from a distance. 
"
Our social distancing may have sparked more group FaceTime calls at the beginning, but we are starting to tire of the monotony."
Our social distancing may have sparked more group FaceTime calls at the beginning, but we are starting to tire of the monotony. It can be challenging to maintain an interesting conversation when our lives have become very dull and pretty much the same as everybody else's. On the rare occasion when some news occurs in someone's life, the first thing they do is tell others, in hopes to spark an interesting conversation topic for once. 
Even so, people are looking for a break from just chatting with friends and coming up with new social activities, as the weather (sometimes) starts to look more appealing outside. One thing people may do is hang out with friends outside, while of course maintaining a safe distance. 
By now, you have probably seen the rather common scene of teenagers sitting in an empty parking lot in the trunks of their cars, forming a circle. This has become a relatively common scene, and usually those involved successfully maintain a safe distance. This can be a great way to see friends now, making it even more fun by bringing some snacks and a speaker to keep busy. 
Technology beyond FaceTime has brought people together during this uncertain time. In particular, Netflix Party has become a fun way to binge shows with friends while live messaging with friends who experience the same screen. 
Virtual game nights have been on the rise, with people enjoying board games, card games, even online games with others to maintain some normalcy. I have personally done this a few times with my extended family and it has become almost a weekly tradition to bring us all together. We rotate through many different board games, and have found that trivia games work the best for the platform. 
Though we are all struggling through this very unsettling time, maintaining a social life can be beneficial to your mental health and provide some sense of normality. We simply need to focus on staying healthy and following social distancing regulations, but going outside and using technology in new ways can keep us connected.
About the Contributor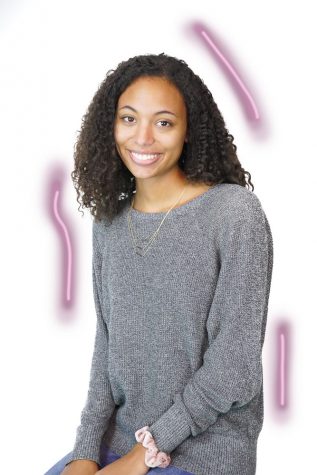 Kendel Barber, Co-Editor-in-Chief
Kendel Barber is a senior at NASH and on her third year as a staff writer for the school newspaper. In addition to writing for the Uproar, she is a member...