Bridging the Gap
A North Allegheny-born program aims to help younger students through virtual tutoring.
Every Wednesday and Friday at 2 o'clock sharp, NASH junior Emma Bernardi opens up her laptop, heads to Zoom, and breaks out the sixth-grade math notes. The next hour is a trip down memory lane, as Bernardi guides her student through the chaos that can be middle school math.
Since the STEM & Buds tutoring program began at the end of March, dozens of high school students have been doing the same thing every day.
STEM & Buds started two years ago as an after-school program with the goal of providing younger students one-on-one mentorship. Each kid was paired with a high school student to work together on an activity or research project. Last summer, the program also hosted summer camps to get young students involved in science and mathematics. But this year, due to the coronavirus pandemic, there was a change of plans.
"All of our chapters got canceled," said junior co-founder Ashna Patel. "And we realized a lot of kids were struggling because they didn't have teachers there in person. We wanted to help them with the things they would be learning in school."
Patel's concerns were valid. Last month, The New York Times reported that, in math class alone, school closures could result in students losing between half to all of the academic growth usually accumulated over a normal academic year. Even with proper online learning in place, past studies have shown that, on average, students who attend full-time cyberschool perform academically worse than students who attend normal public schools.
So, to help bridge the gap between in-school and remote learning, STEM & Buds gathered 90 high school-aged volunteers to offer virtual tutoring to kids in fourth through eighth grade. Each student works with their tutor for one-hour sessions twice a week.
Bernardi quickly recognized how helpful the extra support could be.
"
The girl I tutor has had so many amazing 'aha' moments, and seeing her get excited over knowing what to do is so rewarding."
— Emma Bernardi, junior
"I have a nephew in elementary school, and that helped me see that younger students and parents are struggling because of how different school is now," Bernardi said. "I wanted to be a kind of support and provide a routine for younger students in such a confusing and unsure time."
STEM & Buds isn't just helping North Allegheny students — its impact stretches all across the Pittsburgh community.
"A lot of kids are also in the Pittsburgh Public School District, so when we started, they didn't even have remote learning set up yet," Patel explained.
Despite all the rewarding work that goes into running such a program, Patel's favorite moments are when she gets to sit down and simply tutor.
"I love working with the kids," Patel said. "I tutor a boy, and I like just staying connected and helping him discover new ways to learn something. We also talk about normal things, like how he plays hockey."
Bernardi also appreciates the connection she makes with the students.
"The most rewarding part is being able to help someone connect a concept and be able to apply it," she said. "The girl I tutor has had so many amazing 'aha' moments, and seeing her get excited over knowing what to do is so rewarding."
For Anna Mott, another junior tutor, sharing her love for the sciences has been another benefit.
"I really like STEM, and I want other kids to enjoy it, too, because it creates so many different career opportunities," Mott said.
But for junior Myra Jafri, the career connections afforded by STEM & Buds work both ways.
"I want to be a teacher when I'm older, so it's a great experience," she said. "It's fun because I tutor a really sweet kid. I think it's the best when I see him retain information or ask extra questions."
STEM & Buds currently has two summer camps planned at both the Pitt and NASH campuses, but Patel thinks they'll most likely move online, as well.  Any high school students interested in volunteering at the summer camps can apply here.
About the Writer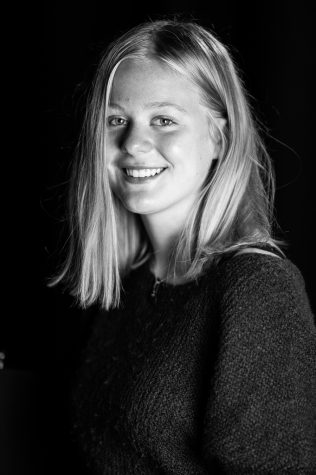 Kristen Kinzler, Co-Editor-in-Chief
Kristen Kinzler is a senior at NASH who loves expressing her opinions and drinking excessive amounts of coffee and tea. When she's not writing or rewatching...