Passing Time by Crafting
One senior's newfound hobby has brought enjoyment during a difficult time.
In the first week of quarantine, senior Morgan Cima found herself bored of the usual activities, like binging Netflix shows, so she took it upon herself to find a creative way to keep herself busy: embroidery. 
As soon as she came up with the idea, it was easy to get started.
"I asked my dad to pick up a beginners kit for me at Walmart while he was getting some quarantine essentials," Cima said. "I already had a ton of string and thought I would give it a try."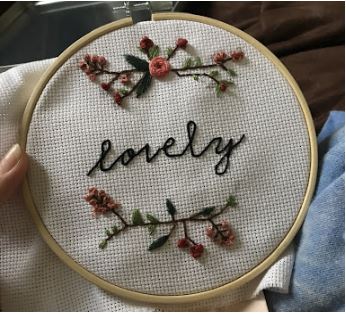 Finding ways to cope with quarantine requires a great deal of creativity, which Cima has no shortage of. She has found an activity that is not only fun but also soothing in a time of uncertainty. 
"Embroidery gives me a great creative outlet that I can turn to when I'm feeling overwhelmed by school or my family," she said. "It is therapeutic to know that I am in control of the outcome." 
When learning a new skill like embroidery, it can be a challenge to know where to start. In addition to a brief instruction guide she had, Cima found some tips on TikTok, but of course it's been "unfortunately a lot of trial and error."
Cima has already completed several pieces, with many more in the making. This means she also needs to find something to do with all the beautifully crafted artwork. Once she completes a piece, she decides to either keep them for her own decoration or gift them to friends and family.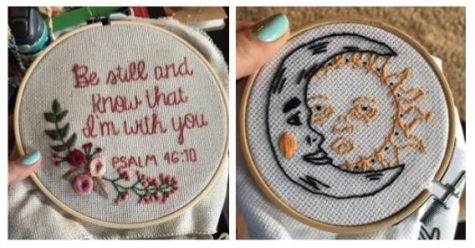 "Right now I keep most of them on the fabric but a couple I have cut out and attached to small pieces of cardboard to hopefully hang on a wall, as the hoops are too expensive to display them in," she said.
Although she has a newfound passion that she plans to continue, she's keeping it in perspective.
"It is unlikely that it will turn into anything more than a hobby," she said. "I enjoy making things for my family, but beyond that, it is just something to help pass the time."
Though embroidery is completely new territory for Cima, she does have some experience with crafting. She says she spent her summer making string bracelets and enjoys drawing.
Taking around five hours to finish one of her pieces, embroidery would normally occupy a large chunk of her free time, but with an increased amount of free time lately, she still has time left over for other pastimes.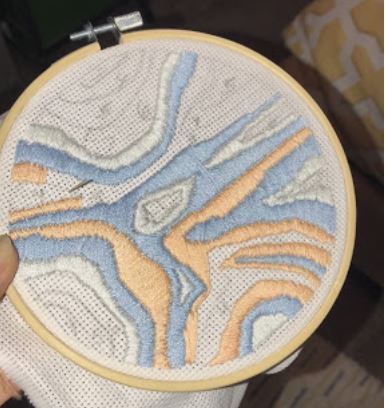 "I have been watching movies and spending a lot of time with my family," she said. "I've read some books, which I haven't done in a few years due to not having the time. I've also been learning how to cook some more, as the presence of college and living alone comes closer and I realize that I should learn how to feed myself."
When asked if she would recommend doing crafts to stay busy, Cima responded definitively.
"Absolutely. The way that I see it, anything that we can do to either enhance our skills or to pass time is incredibly important right now," she said. "It has helped me also to reduce my screen time on my phone, which is good as well. Beyond the stress relief it provides, when the craft is complete, there is nothing like the sense of pride you feel as you look at the work that you have done."
As for the advice she would give to anyone considering a new hobby during quarantine, Cima's wisdom comes from experience.
"Don't be afraid to try new things, even if you don't think that you'll be any good. Just go for it because you never know."
About the Contributor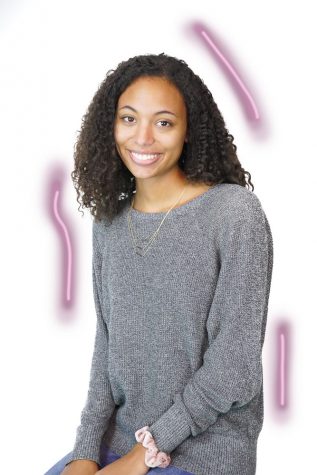 Kendel Barber, Co-Editor-in-Chief
Kendel Barber is a senior at NASH and on her third year as a staff writer for the school newspaper. In addition to writing for the Uproar, she is a member...