Snapshot Inspiration
For NASH photography teacher Mr. Clemmer, the subject matter has been a lifelong passion.
While being stuck at home, we find ourselves wanting and itching to get outside and be able to be free once again. We search for different activities that can soak up some time and keep us from being bored. For John Clemmer, the photography teacher at NASH, all it takes to find inspiration is a camera in hand.
Clemmer has taught photography and other art classes at NASH for 20 years.
"I studied photography in high school," he said. "It was all black-and-white film. We had a funky darkroom. I still even have my negatives."
But his passion for the art form began at a much younger age.
"I got into photography when I was four or five years old," Clemmer said. "My dad is an avid photographer. He set up a darkroom in one of the bathrooms of our house. The enlarger was placed over the sink and the processing trays were over the bathtub. I remember seeing the first image develop in the tray of chemicals and think how magical it was. One of my first photoshoots was taken at the Philadelphia Zoo."
Today, Clemmer sees photography as a great way for students to explore their creativity.
"Photography is a skill that you will use for the rest of your life," he said. "There will always be people, events, locations, and stories that we want to document and share."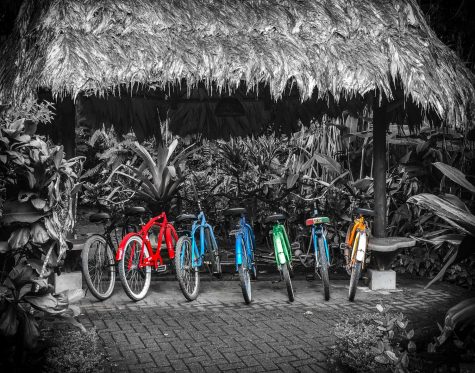 Some of the NASH veteran's favorite gear includes his Canon 5D Mark III and a Nishika 3D 35mm camera. But he thinks that anyone with a smartphone can get into the art if they have the interest.
"The best camera is the one that is with you," Clemmer said.
The best plan, he added, is to see which style you like the best.
"I love taking all types of photos–portraits, landscapes, abstracts, and so on," Clemmer said. "I couldn't pick just one type. I do know that I often see the world through the eyes of an abstract photographer. One of my favorite techniques is taking HDR (high dynamic range) photos. This technique involves taking three or more photos that capture the best exposure for the highlights, mid-tones, and shadows, and then combining them together in post-processing. The results can be very surreal." 
Clemmer also encourages young photographers to document unusual events in order to bring out their creativity and attention to detail.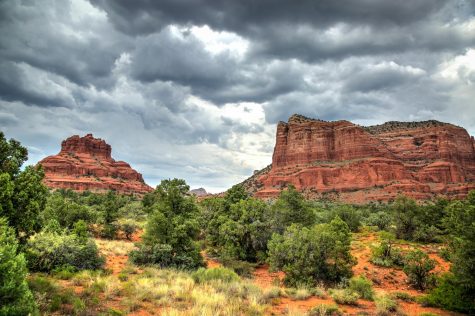 "One of the more unique events I have photographed is a zombie walk, which is an organized event where a large gathering of people dresses up like zombies," he said. "The event culminates in the zombies parading down the street in character. "
He also stresses that it's important to share your photos, especially now, as the pandemic has left most of us physically apart from one another.
"Being able to take great photos will give you a lot of likes and followers," he said.  "Overall, photography opens doors for many opportunities and develops important visual literacy skills." 
It's also important to study the work of other photographers, and Clemmer is eager to share his favorites.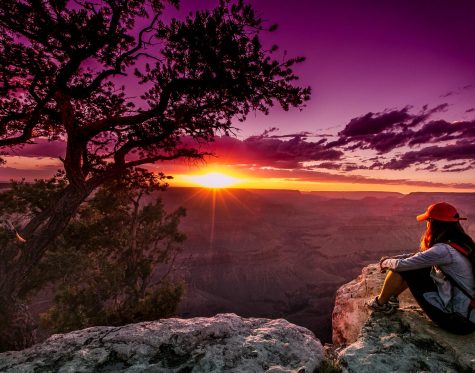 "Photographers that have been a positive influence on me are Joel Grimes, Scott Kelby, Joe McNally, David Hobby, Frank Doorhof, Trey Ratcliff, and Lindsay Adler," he said.
After 20 years of teaching photography students, Clemmer's is more eager than ever to encourage students along his own path.
"Take lots of photos," he said. "Figure out what works and what doesn't. Experiment and figure out what you like before you need to take the photos that matter. In the digital age, it doesn't cost anything to take extra photos and then delete them."
About the Contributor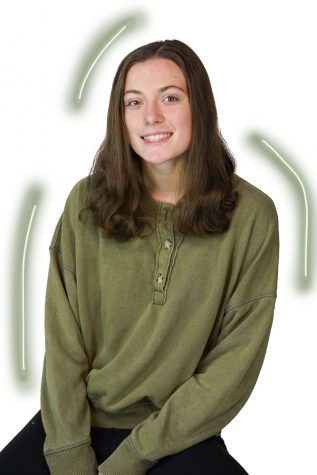 Megan Wilson, Staff Writer
Megan Wilson is a senior at NASH who is a part of the school orchestra and captain for the NAGU frisbee team. In her free time, she loves to hang out with...