A Social Media Tribute to the Senior Class
Last month, a team of nine seniors created an Instagram account in celebration of the graduating class that now has over 700 followers.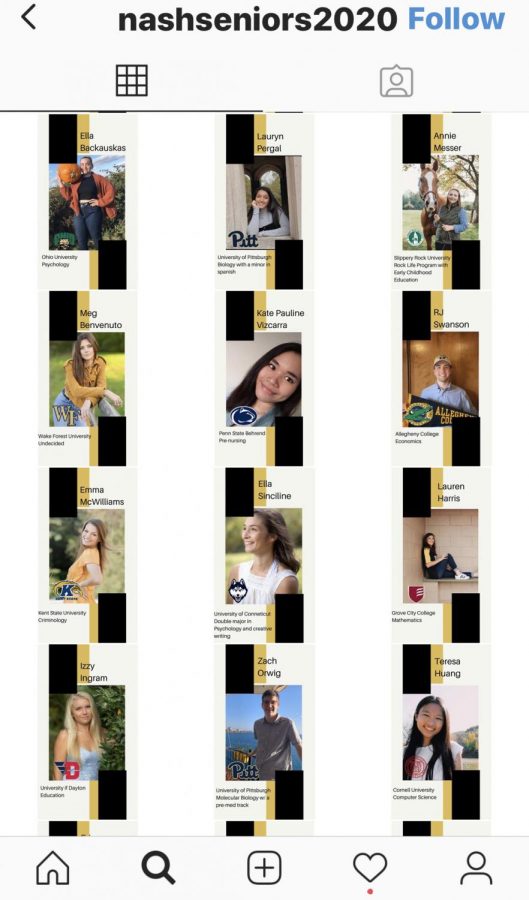 The unfortunate and sudden ending to the 2019-2020 school year due to the Covid-19 pandemic brought a series of cancellations in its wake.  From Prom and TigerThon to the Project Water Dodgeball Tournament and Senior Banquet, the senior class was understandably overwhelmed with disappointment.  But that didn't mean they gave up.
Senior Class President Jaime Martinez acted quickly, coming up with the idea of the NASH Seniors 2020 Instagram page (@nashseniors2020).
Rachel Tian, a member of the Instagram account, credits Martinez with the idea of creating the account.
"The idea for the account was mainly proposed by Jaime," said Tian. "He reached out to the rest of [the members of the account] to start planning [the account]."
In all, there are nine seniors managing the account: Ally Barcaskey, Jaime Martinez, Eshani Chauk, Julia Moose, Caroline Mura, Phoebe Liu, Varsha Kaveti, Izzy Seminatore, and Rachel Tian.
Seniors can sign up for their own personalized post by direct-messaging the account a portrait picture, their college and chosen major, and a favorite memory of their time at NASH. Their favorite memory ends up going on the account's Instagram story and later an  Instagram highlight, and the other information is used to make a post.
"The spring period of a student's senior year is usually the time where they are celebrated and honored for all of the last 4 years while excitedly preparing to step into their new future," said Martinez. "Since many of our peers didn't have that opportunity this year, we thought it would be a great gesture to create a space where we can honor and celebrate them."
Chauk shared similar sentiments to those of Martinez regarding the need to recognize and uplift NASH's class of 2020.
"We also thought it would be a way for us to reconnect in a time where we can't see each other on a daily basis," she said. "We want to bring happiness and somewhat of a sense of normalcy to our otherwise crazy senior year."
The account has been running for a little over a month but has already gained massive popularity. "
"We launched the account on April 13, and we've covered over 180 seniors on the page since," said Tian. "Currently, the account has over 700 followers. Some of them are seniors at NASH, others are just students at North Allegheny in general, and a good portion of the followers is made up of parents and friends of these seniors.
Many seniors who have been featured on the account are grateful for its creation.
"I think it's a great way for the seniors to connect and see where everyone is going to college," said senior R.J. Swanson. "It also gives the seniors some well-deserved recognition for all our hard work over the past 4 years."
About the Writer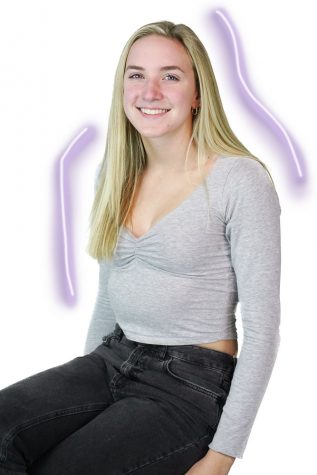 Lily Courville, Staff Writer
Lily is currently a junior at North Allegheny. This is her second year writing for newspaper staff. She swims for the North Allegheny Swimming and Diving...