Dear Seniors… from the Juniors
While the senior class is facing the hardships of their high school career cut short, many members of the junior class have lost their final months of going to school with some of their best friends.
March 13th, 2020, a day many of us will never forget. When the news came on the building PA that school would be canceled for two weeks to slow the spread of the coronavirus, we had no idea what would come in the weeks to come.  Little did we know that two weeks would turn into a month, then two months, and then… the rest of the year.
Though they didn't realize it, seniors said goodbye to their high school careers that day.
Seniors, however, were not the only ones who got hit hard by the cancellation. Many NASH juniors, including myself, had to face the fact that we will never get to go to school with some of our best friends again. It seems like we have practically grown up with the seniors. They were always just one step ahead of us.
I can remember them telling me how great middle school was, what it was like to be a high schooler, or how painful the stairs at NASH were. The Cross Country seniors were always motivational and would always stand at the race sidelines cheering on their younger teammates. The orchestra seniors were especially welcoming when I came to NAI during my freshman year. They welcomed me with open arms, and I knew I could always talk to them.
Honestly, I have never much liked the years I have not been in the same building as the class of 2020. I always missed having them at NAI when I was a sophomore, and I'll surely miss them next year.
So with all of that in mind, I reached out to my friends in the the Class of 2021 to collect their thoughts about the Class of 2020.
******
"The senior class has taught me so much about how working hard on our school work pays off. They have also taught me perseverance through some of the hardest times in our lives. I highly look up to them for being such great role models." (McKenna Mitchell) 
"Through musical and choir, I have made some of my best friends. The seniors there acted like older siblings when I was lost and best friends when I needed a laugh." (Sarah Feick) 
"Never did I know how much the senior class would impact me. from the upperclassmen on the field hockey team to the neighbors that live down the street and even to the ones I just met this year in class. They mean more than the world to me, and I'm so grateful to call some of them my best friends." (Jordan Richards)
"The seniors of the Cross Country and Track teams are some of the strongest and most respectable people I know. They've all been great leaders and amazing parts of our family, and I'll definitely miss them. After all, some of them have been at this since middle school. They've always been great role models and made me want to work harder for the team just by seeing their success. I hope they continue being an inspiration for others outside of NA, just like they were to the 200+ members of the track and Cross Country teams."(Emily Thompson)
"The NA senior class of 2020 has some truly iconic human beings who (I know this is cheesy but) I'll never forget. From being our xc color team leaders who have hands down come up w the funkiest team names to the classmates whom we have vibed with via the (possibly too many) AP classes we signed up for and the *rather chilly* classrooms that accompanied some of those classes, it's really has been an incredible 2/3 of the school year – thanks to our seniors!" (Rina Tu) 
"When I came to NASH, I knew I was going to have classes with seniors and it intimidated me. However, they were so helpful and welcoming. They gave me advice on my junior year, talked to me about college applications, and made me feel comfortable at NASH. I became friends with so many of them, and I am going to miss everyone next year." (Mackenzie Williams)
"The senior class is a constant reminder to have fun while you still can.  Even in such an awful time, there are seniors that are still living their best lives and making their senior year unforgettable.  I'm so glad to have gotten to know some of the amazing seniors who are the definition of perseverance." (Emma Bernardi)
"The senior class showed me what it's like to work hard but also have fun. I wish them the best for sure." (Chloe Winkworth)
"In a lot of classes, they were super helpful and fun to work with. I remember when, in freshman year, I was scared of them, but now I'm friends with a lot of them. They're also pretty funny — in some classes I don't stop laughing." (Anna Mott)
"Two of my really close friends are seniors, and they have always been my rock. Not only have they made Cross Country practice an experience to remember forever, but they also taught me to always be laughing and to put on a smile even when it's hard. I will miss them so much and hopefully visit them at college as much as I can." (Emma Meyhofer) 
"I've always looked up to the senior class because, as the older sibling in my family, being the trailblazer is scary sometimes. I've been so lucky to have friends in the senior class to turn to, who always perfectly relate when I tell them my problems. All these years of school have been so much easier to handle (and dare I say fun?) with their support and friendship." (Lillian Wolfe) 
"I have always been friends with a lot of people in the class of 2020 and I knew the day was gonna come when we no longer went to NA together, but I didn't think it would come like this. Seniors, thanks for being role models and friends to me. I will cherish the memories that we have made. You guys better come back to visit. To the softball seniors, this isn't the end of the journey. I hope we meet again on the field. Until then, I'll watch of WP 😉" (Ashley Solenday) 
"This year's NAGBB senior class has truly meant so much to me. Together we have made countless memories both on and off the court that I will cherish for a lifetime. They have set such a great example for all of us through their selfless leadership and constant support. They have accomplished so much over the past four years and left a legacy that will continue for years to come. I can't wait to see the amazing things they do in the future and will miss all of them so much next year." (Lizzy Groetch) 
"The senior class of 2020 has shown me how to make friends with people outside my grade. They've also given me great advice about how to manage NASH." (Portland Canovali)
"The seniors got me through the hardest class of my life, AP chemistry.  They made every class better and more entertaining.  I am heartbroken that our time was cut short.  I hope to see them soon!" (Anna Ceccarelli)
"I'm so thankful for all the seniors I know in my life. The seniors I met through Track and Cross Country really taught me how to include everyone and how even though we might work together to win we work best when we're a team. The friends I've made this year taught me to use my resources and reach out a hand to the juniors in my classes next year. They taught me how to be resilient in times of hardship and most importantly they all taught me that friendship is the thing that keeps us all connected at the end of the day. I already miss a lot of my senior friends and I'm going to miss them, even more, when they leave for college." (Clair Woods)
"The seniors were an inspiring, caring, and kind group. Their leadership in clubs like Key Club and SADD was inspirational. Meeting and talking more with the seniors in orchestra pit and Track,was a huge reflection of their kindness. They were always there for me, and they were always happy to talk, laugh, or just have a good time." (Megan Bliss)
"The senior class has been our role models and leaders for over a decade. They're some of our best friends, and while we're sad to see them go, we're so proud of their accomplishments and all the amazing things they're going to do!" (Nancy Wilkins)
"The senior class set a great example for the underclassmen at NASH and NAI. As a cheerleader, I've always admired the seniors dedication and determination especially on the sidelines. They taught us how to work hard and have fun, so we can follow in their footsteps." (Julia Dopkosky) 
"The group of seniors that have had the most impact on me are the ones in Chamber Orchestra.  They are all so hard-working and have an immense amount of dedication to both their instruments and school.  They have inspired me to push myself to become a better musician.  Even though a lot of them have been friends for many years, all of the seniors were welcoming and friendly towards me (this past school year was my first time being in Chamber).  They are so supportive of each other; you should have seen how happy they all were when some of them were accepted into their dream colleges. Their willingness to help me and others out was very appreciated during a stressful day of school.  There was never a dull moment during class, and they reminded me that it's okay to stop being a workaholic sometimes and to just have fun.  They are all some of the most kind and genuine people that I have ever met, and I am so grateful to have been able to get to know some of them."  (Angeline Chalifoux)
"The senior class means a great deal to me because many of them have become my best friends. Especially through Cross Country, I have been able to form lasting friendships, and I will always be grateful for the moments we've shared together." (Julia Wonsettler)
******
To the Class of 2020, thank you for all that you have done for us. This is just a fraction of the junior class, but I think it gets the message across.  We know you will go on to do great things and make your mark the world. These are our words of gratitude to you, and we wish you the very best.
Sincerely,
The Class of 2021
About the Contributor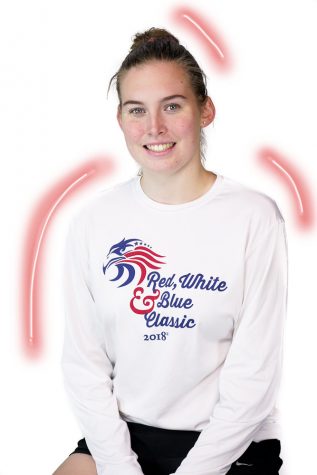 Abby Pingpank, Staff Writer
Abby Pingpank is a junior at North Allegheny.  Abby plays the violin in the NASH Orchestra, and she also is a part of the Cross Country team. In her free...