Quarantine Bucket List
Even when there's not much to do, there's so much you could be doing.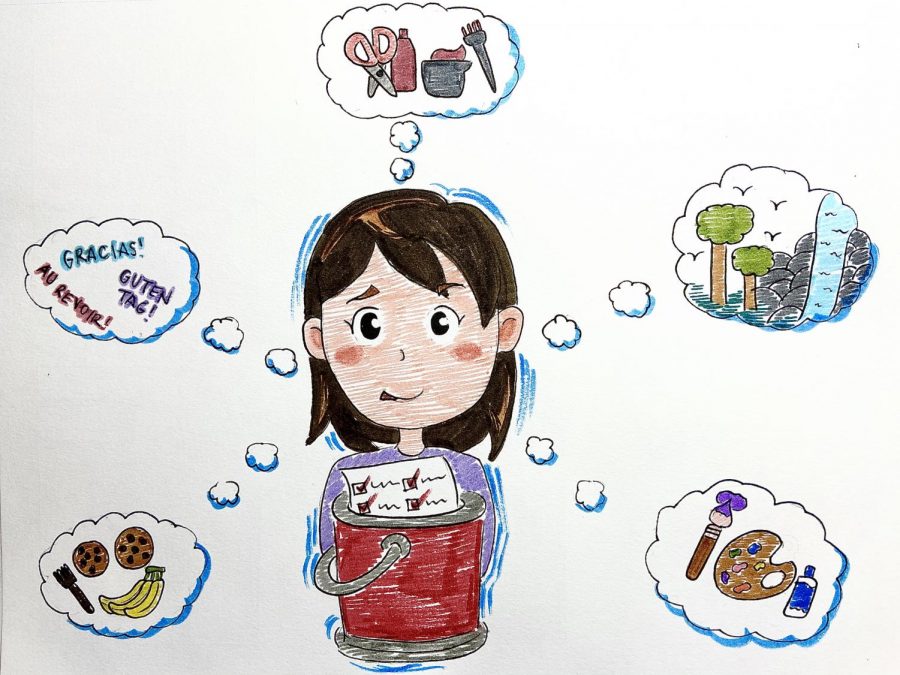 Although Allegheny County has will enter the "green phase" in this pandemic, and various retail shops around the area have begun to open, the experts still advise everyone to follow social distancing practices and to continue self-quarantining. 
It may seem boring, tiring, and isolating to stay inside your home all day with minimal outside contact, but the cruciality of these actions cannot be overlooked. Simply protecting yourself and others every day through quarantine helps to "flatten the curve," and the hope to return back to normal conditions rises. 
Quarantine may seem like a waste of time, and you often wake up not knowing the time or date. However, there are many productive activities you can accomplish now that you have time to yourself. Here, we have compiled a "quarantine bucket list": activities and projects you definitely should try and complete before being let outside freely again. 
1. Find a new recipe to cook
Everyone in quarantine seems to be turning all their brown, ripe bananas into some delicious banana bread, so why not give it a twist and add some different toppings into the mixture? Raisins, nuts, chocolate chips, and even more fresh bananas work as extremely great add-ins. If you are tired of making different variations of banana bread, try another recipe, such as the currently trending pancake cereal. Additionally, if you can't decide whether you want to make a batch of cookies or brownies, why not combine the two mixtures into one delicious dessert? A layer of creamy fudge and a layer of chunky chips is sure to satisfy your cravings. 
2. Start a workout challenge
Since going outside for a run isn't as easy as before, with the potential risk of getting too close to others, at-home workouts are the real deal. Many people are taking advantage of this quarantine to fix their health and lifestyle, beginning with following a youtube workout. One of the most popular fitness challenges on the internet right now is Chloe Ting's Two Week Shred Challenge, which is a fourteen-day exercise routine that features cardio, ab, upper body, and leg workouts. Each day, you are given a series of different youtube videos to complete, and the workouts are supposed to motivate you to get in shape again. Some other quarantine-friendly fitness YouTubers to follow are The Fitness Marshall, Yoga With Adriene, and Blogilates.
3. Follow a Bob Ross tutorial, or try any new art project
You might not be the most talented designer, artist, or craftsman. However, quarantine is the perfect time where no one is there to judge your skills. Just loosen up, and give it your all. Bob Ross landscape tutorials have taken over the internet, and the artist has created hundreds of paintings of mountains, forests, lakes, etc. Not to mention that the videos are extremely soothing to listen to. All you need are some basic paint brushes, a canvas, and a few paint colors, and you are ready to start your masterpiece. Some other art activities to pursue are tie-dying, paper-cutting, origami, knitting, shoe-painting, scrapbooking, and possibly the most helpful, mask-sewing! Again, no one is here to judge, so just follow the tutorial to the best of your ability!
4. Set up a home theater and binge a new show on Netflix 
Quarantine is a great time to be resourceful and use household objects like pillows, sheets, blankets, and fun fairy lights to create a fort or a nice area to enjoy a new movie or show. Even better you could grab a projector and go out into your backyard and project your show onto the side of your house for instance and enjoy a relaxing evening with friends while maintaining social distancing. Netflix is always a good source for new shows to binge, and a super popular one at the moment is Outer Banks.
5. Go on a hike or run and explore nature 
Staying active during quarantine is a great way to get in a good mindset on top of helping your physical health. There are countless parks and nature trails around the Pittsburgh area that are great to explore and visit during a free day. Some popular locations are North Park, Hartwood Acres, Moraine State Park, or even Erie if you desire a fun day getaway. Hiking will help you to get your mind off things while also appreciating the world that you live in and is extremely easy to do while social distancing! 
6. Learn a new language 
With all the time in the world, perhaps it's time to explore something out of your comfort zone, something completely new. A suggestion: try teaching yourself a foreign language! Learning a different language has always been thought of as difficult, tedious, and a little frustrating, as you want to pick up as many vocabulary words as quickly as possible. Now you don't have to be in a rush. With quarantine, you can take your time, set your own personal language goals, and learn at a comfortable pace. Every day, memorize a little set of terms (I suggest categorizing the vocabulary into distinct subjects to learn). Set short term goals to motivate yourself, and you'll see improvements day by day, week by week. Learn basic greetings and popular phrases in the language first, challenge yourself by matching the pronunciations, and utilize online flashcards for help. It may be helpful to download an app, such as Duolingo, that will help you track your progress. By the end of quarantine, you will become a master of world languages, and traveling in the future will be a fun way to test your skills!
7. Read a new book, or write one yourself
Everyone always complains about not having enough down time to sit down and immerse themselves into a new novel. But now is the perfect chance! New books are being published everyday, and there is bound to be a series that you have not had the chance to pick up yet! For those who are going to college next year and already have a major in mind, perhaps you can pick up an informative read related to your interest! Numerous business, art, mathematics, etc. books have been published, and it would be a good idea to get a head start on your future plans! Or, indulge in a new fantasy or science fiction novel that will transport you to a whole new world. A new addition to The Hunger Games series was just released in May; it would be a good time to reminisce on the old dystopian tales. On the other hand, if you are full of even more creative ideas, write a novel yourself. With the pandemic happening around the world, it may even seem like we are living an incomprehensible reality. It would be an interesting spin to turn this into an interesting fictional story yourself!
8. Change up your appearance
These days it is super popular to temporarily dye your hair a new color and perhaps make a TikTok to show the process or give yourself a different look by cutting your own bangs. If you've ever had a look that you have always wanted to try out or just want to hop on the trends, quarantine is a great time to experiment! Besides… if it doesn't turn out so well you won't be seeing too many people anyways. 
9. DIY crafts/activities 
Another super popular activity at the moment is tie dying plain sweatshirts or sweatpants and creating new customized pieces to lounge around in. Simple crafts like tie dying only require minimal supplies and can be a great way to pass a day or two and ultimately perfect your craft. Invite a few friends over and have a socially distanced DIY session and you'll have products to show for your work on top of social interaction. 
10. Start your own business
With all the extra downtime and nowhere really to go now is the optimal time to kickstart a business maybe from one of your favorite hobbies! You could create your own clothing shop from handmade pieces done with tie dye or embroidery for example or you could get even more innovative and start a business that is on an even bigger scale. Whatever your passion or hobby is, now is the time to put your plans into action and be successful and get that coin! There is no excuse for not having enough time anymore… as quarantine has provided you with all the resources you really need… your imagination and drive to do it. 
About the Writers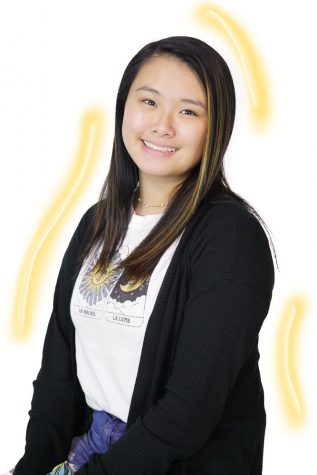 Rachel Tian, Staff Writer
Rachel Tian is a senior at NASH and it's her first year working for NASH Uproar. She enjoys doing all kinds of art in her free time and is obsessed with...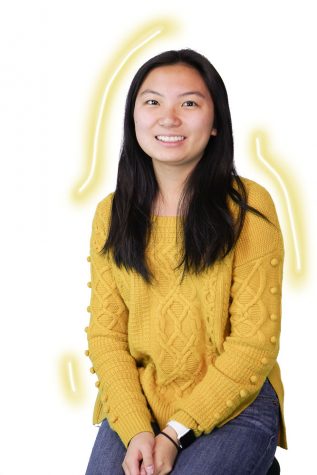 Phoebe Liu, Staff Writer
Phoebe Liu is a senior at North Allegheny Senior High. She enjoys playing music, especially the piano and violin. Her free time is spent volunteering or...