Pittsburgh Penguins: Off-Season Outlook
After the team's embarrassing loss to Montreal in the playoffs, it is certain to be an exciting off-season for the Penguins. Here's the rundown.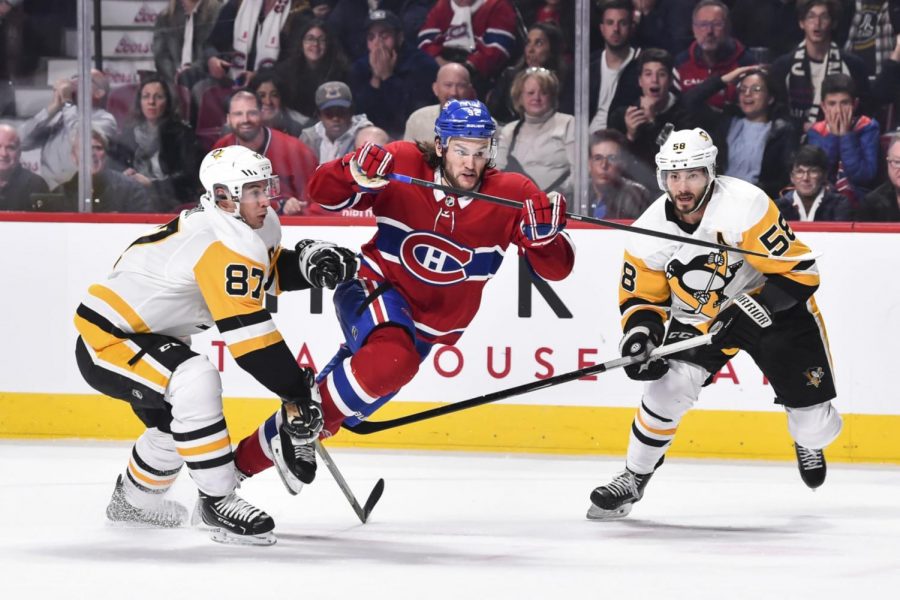 Last year, the Penguins had a roller coaster of a season. After an embarrassing sweep by the New York Islanders in the first round of the 2018-19 season, General Manager Jim Rutherford promised changes to the team. He traded Phil Kessel to Arizona for Alex Galchenyuk and prospect Pierre-Olivier Joseph, in addition to Olli Maatta for Dominik Kahun. He also signed Brandon Tanev in free agency. The idea behind these trades and acquisitions was to get faster and fix team chemistry. 
With their season now wrapped up following the loss to Montreal, the Penguins enter yet another off-season that can have numerous turning points for the team. The team's nucleus is now all in their mid-30s, and the lack of elite young talent has many worried about the reality of life after Sid and Geno. All the while, the Penguins do not have a first-round pick until 2022.
The Penguins' year was plagued with injuries. The list of those who missed more than twenty games is staggering. Try the likes of Sidney Crosby, Evgeni Malkin, Jake Guentzel, Brian Dumoulin, Dominic Simon, and Nick Bjugstad to see how much injuries affected the team. Injuries got so bad that team reporter Dave Molinari tweeted this gem:
Despite the plethora of injuries, the team did well until February, when they lost eight of their final eleven games before COVID shut the season down. With the time to reset, many pegged the Pens to be a cup favorite.
Instead, the team got embarrassed in four games by the Montreal Canadiens, a team that won 19 out of 70 games in regulation, had two separate eight-game losing streaks and got swept in the regular season by the Red Wings, who had the worst season by any team in twenty years. As per tradition in Pittsburgh sports media, any non-championship winning season calls for everyone to be fired and traded. The Penguins fired both of their assistant coaches to Mike Sullivan. 
In terms of player transactions, the Penguins acquired Kasperi Kapanen from Toronto in a six-piece deal. The main return to Toronto was the Penguins #2 prospect in Fillip Hallander and the 15th pick in this year's draft. Nick Bjugstad was traded to Minnesota for a conditional draft pick.
The big question regarding the team's off-season plan was always going to be goaltending. Matt Murray had an abysmal season with a .899 save percentage while Tristian Jarry had a .921 SV%. The Penguins cap situation is not going to allow both goalies to return. Both netminders are restricted free agents. 
Murray has received much more attention on the trade market than Jarry, primarily because of the former's playoff experience. Murray had always been a .915 goalie before this year, and teams expect him to return to form. He is easily the most coveted goalie on the trade market and should net the Penguins a premium return. Jarry will be resigned to what is most likely a bridge contract in the two-three year range. 
The defense is also of importance to the team. Justin Shultz will not be re-signed, and Jusso Riikola was re-signed for two years. The right side on the third pair is now the big void left on defense. Numerous options will be available to the Penguins in free agency, and the team will likely go for a cost-effective option because of the flat-cap situation due to COVID. 
The left side of the defense seems to be over-staffed right now. The Penguins really like Pierre-Olivier Joseph, who had a solid AHL season last year. He is just twenty-one years old and seems to be a big part of the future for the Penguins defense. The top two left-handed defensemen (LHD) are currently Brian Dumoulin and Marcus Petterson, and Rutherford seems content with this group. That leaves the last spot to three competitors: Riikola, Joseph, and Jack Johnson. Riikola has more often been a player who has stepped into a role after injuries rather than a full-time player. That leaves the race to Joseph and Johnson. 
A big name that has surfaced in trade rumors is Kris Letang. He has been with the team for thirteen years, and this is the first time he has legitimately been involved in trade talks. According to Darren Drager at TSN, Letang is aware he is in trade rumors, but he has had mixed messages on what his expectations are. Letang is thirty-three years old and has two years left on his current contract.
On the forward front, not much is expected to change. Conor Sheary, Dominik Simon, Sam Lafferty, and Anthony Angello all need to be re-signed, but none of them should create too much of an issue for cap space. Jared McCann was recently resigned for 2 years. The team has looked at numerous opportunities to replace the third line center position, which has been a weakness since Nick Bonino left for Nashville in 2017.
Overall, the Penguins are entering an off-season that will see many changes. Matt Murray is certain to go, and Rutherford is looking to rejuvenate the team, which could lead to others being moved as well. The next month or so looks to be interesting for the team as it prepares for next season.
About the Contributor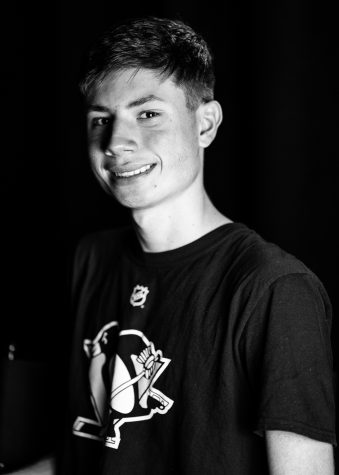 Zachary Ludwick, Staff Writer
Zach Ludwick is a senior at NASH this year and is in his first year of journalism. Strongly opinionated, journalism is a natural fit for him.  His interests include sports, politics, and entertainment.