Overwhelmed and Understaffed
NASH's Help Desk is seeing an immense increase in ticket numbers.
Imagine this: you're in the middle of a class, when all of a sudden, your laptop goes black and stops working. You tell your teacher and she sends you to the Help Desk. You walk to the second floor and down the hall to the door of Room 267, expecting to be in and out in a matter of minutes. Unfortunately, this year, that will not be the case.
At present, the district's Tech Services Department has approximately 1,800 outstanding tickets, or requests for assistance that have not yet been resolved or addressed.  The number far exceeds averages from previous years.
"We're getting slammed," NASH Help Desk technician Jon Douglas said. "It's hard to stay on top of the work because it's coming in so fast."
After the nine-month quarantine, the Help Desk is working overtime to keep up with the influx of students and staff tickets.  Although the office's hours are from 7:00am to 3:00pm each school day, Douglas usually stays late and works over the weekend to catch up.
"Just to stay on top of things, I worked three hours last Sunday to answer over 100 tickets," he said.
It would make sense that, with the heavy dependence on technology during the current hybrid phase of instruction, many students would have issues.  But this year's number of tech-related problems has reached unprecedented proportions.
"If you look around my office, you can see the craziness," said Douglas, who sat beside a stack of fifteen laptops piled onto his already crammed desk.  He bent over one machine, splitting it apart and tinkering with the wires inside the panels. 
The hybrid phase of instruction requires half of the student body to remote into class four days a week.  On Wednesdays, all students are on their laptops from home.  
"
It's a lot of those issues from last year that were getting put under the rug," he said. They are now coming back up to haunt us."
"We didn't need webcams and microphones to work last year," Douglas said. "This year, we do."
NASH senior Jordan Atkins is one of many students who is experiencing trouble.
"My microphone stopped working, so it's very frustrating trying to be in class remotely," Atkins said.  "For now, I just FaceTime with a friend who is in the same class."
Douglas understands the predicament of students like Atkins.
Last week, the Help Desk completed nearly eighty tickets from students and staff members. Tickets are the preferred method of accessing the Help Desk (linked in NASH Student Information on Blackboard). Without the ticket submission process, "it's really hard to track how much work we're actually going through," Douglas explained.
But with the flood of recent tickets, the Help Desk is struggling to respond to students as promptly as they were accustomed to in previous years. 
"I personally believe we're understaffed," he said.
Douglas's colleague, John Wiles, helps with staff technological difficulties in three different buildings at North Allegheny, so it's often the case that NASH tech problems find their way to Douglas's desk.
A visit to the Help Desk immediately illustrates the problem. Douglas is often the only person in the room, and electronic equipment — ranging from cameras and microphones that don't work to laptop screens that are shattered completely — is stacked in piles throughout the room.
It's enough to deter some students.  As one NASH junior recently reported, "They're 1800 tickets deep. I won't be going there anytime soon."
About the Contributor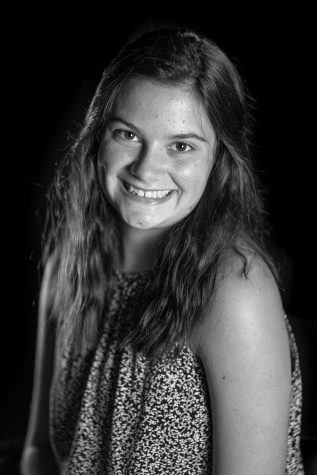 Claire Majerac, Staff Writer
Claire Majerac is a junior at NASH and is excited to be working for The Uproar. It will be her second year in journalism. She enjoys running for both the...