The Candy Man Can
In a nationwide contest, participants are given the chance to win a real-life candy factory.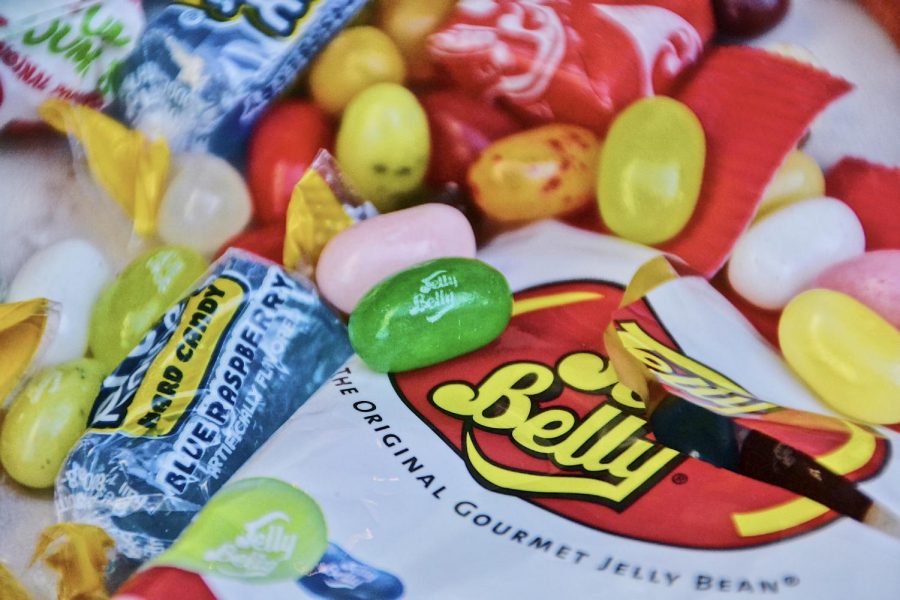 Since its introduction to the world in the late 1800s, the humble jelly bean has been a notably popular candy. But its best days may lie ahead.
In a real-life version of Roald Dahl's Charlie and the Chocolate Factory, David Klein, developer of the Jelly Bean brand of jelly beans, recently launched a new contest. Those who enter are given the opportunity to win the keys to one of his candy factories and an education in candy-making from the University of Wisconsin.
The news hasn't escaped the notice of NASH students.
"With everything going on in the world right now, I think this contest is an amazing idea," NASH junior Jacob Porter said.
Interested participants pay $49.99 for a ticket to enter a nationwide treasure hunt. Each ticket-owner will receive a riddle, which provides a clue to where a gold-colored dog tag is hidden in their individual state. The person who finds the dog tag will win a prize of $5,000 and a chance to win the grand prize. 
Klein, also known as "The Candy Man," created the contest as a way of bringing joy during very difficult times.
"The world needs something positive to get their minds off their problems," Klein said in a recent press conference.
"
The world needs something positive to get their minds off their problems."
— David Klein, candy developer
Tickets are available to anyone willing to pay to play, but according to the contest website, only 1,000 tickets are being sold in each state. Although tickets are currently sold out in Pennsylvania, notifications will be sent when they are back in stock.  
For Porter, the notification cannot come soon enough.
"I can't wait until tickets are back in stock," he said. "I definitely plan to buy one."
Klein's contest is similar to the fictional contest in Roald Dahl's Charlie and the Chocolate Factory, but there are a few key differences. For example, in the book, the actual contest was held inside the factory, while the specific location of Klein's factory in Florida is still unknown. Additionally, Klein's modern-day contest likely won't feature any Oompa Loompas, though the brand still has yet to comment on the subject.
However, both share the same goal of spreading sunshine during otherwise dark days.
"When I first heard about [the contest], I smiled," said junior Alyssa Orosz. "So many terrible things are happening all around us—the pandemic, the wildfires in the West, and hurricanes in the South. It's about time somebody did something to make people happy."
Even though the contest is meant to create happiness during a gloomy time, some NASH students are not so eager to participate. 
"While I like the sound of winning $5,000, I don't know if I'd want to give my life up in Pittsburgh to run a candy factory in Florida," junior Olivia Phillips remarked. "I don't think my mom would want us to buy a ticket to begin with."
Connor Casten, also a junior, shared Phillips' skepticism, though from a different standpoint..
"I'm not so sure I'd be the best person to win this contest," Casten said. "I'm pretty sure I'd eat all of the profits."
Regardless, it's difficult to ignore the relatively favorable odds of winning. Every ticket owner has a 1 in 1,000 chance of winning $5,000 and a 1 in 50,000 chance of being the proud owner of a candy factory. 
About the Writer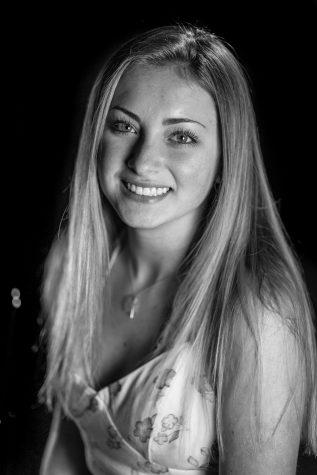 Waverly Younts, Staff Writer
Waverly Younts is a junior at NASH. She wrote for NaEye and is continuing to hone her journalistic skills this year by contributing to The Uproar. She...