A Question of Contact
Social distancing is proving easier during school than after it.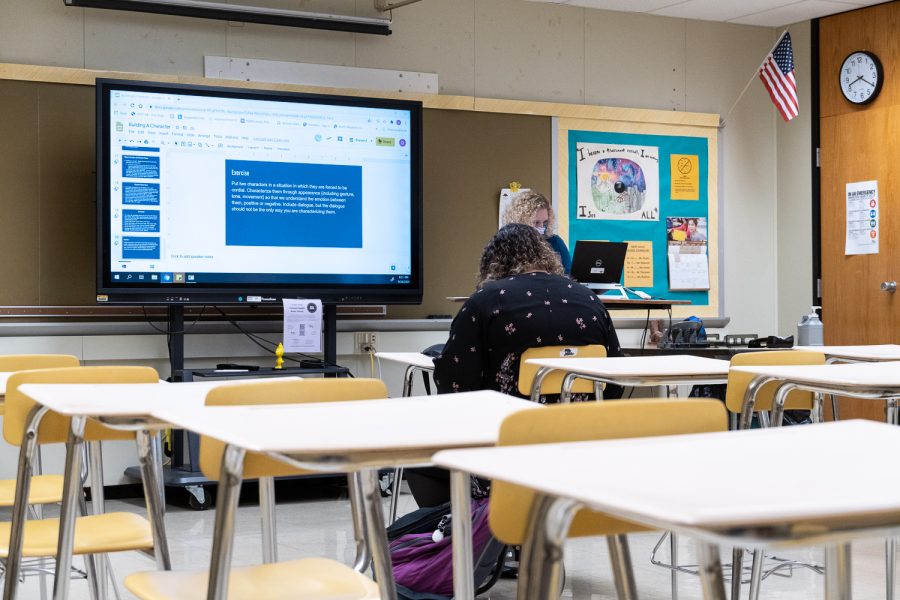 Emma Kim, Staff Writer
September 28, 2020
As a new school year starts for students, there are more changes than usual. Across the country, schools are adapting to different plans because of the pandemic.  But are they all equally effective?
While some schools are doing fully online or fully in-person, at North Allegheny, hybrid learning has been implemented. Split into two cohorts, A-L students go on Mondays and Tuesdays, while M-Z students go on Thursdays and Fridays. This leaves Wednesdays fully online for the district, while the buildings are sanitized.
On the surface, it makes sense. COVID-19 is easily spread through the air. If only half of the 1300+ students at NASH come into contact with each other, it should lower the number of cases. But, what happens when all of the students (A-Z) come into prolonged contact with each other?
Many of our school's extracurricular activities are still going on with adjustments, such as sports, band, plays, clubs, and other activities. Even if members of these activities wear masks and maintain social distancing, COVID-19 risks are still far higher during such meetings. The CDC defines close contact as being "within 6 feet of someone who has COVID-19 for a total of 15 minutes or more." Being in school and participating in such activities makes it almost inevitable that students will be within close contact of each other. 
With looser restrictions and mandates, informal social activities have also returned. While there may be some who strictly follow guidelines, it's impractical and likely impossible to force all teenagers to social distance. Despite the looming threat of another lockdown, students are still going to parties and hanging out in big groups. Teachers are face-to-face with students on Mondays, Tuesdays, Thursdays, and Fridays, meaning they come into contact with students from both cohorts. Even just two people from different cohorts could spread COVID-19 throughout our building. 
"
Hybrid learning may not be flawless, but it does have its merits."
Hybrid learning may not be flawless, but it does have its merits. With students online half of the week, there is a new level of preparation with technology and learning that was not fully in place last year. Students who are in school must wear masks and are socially distant throughout the building, which would be harder with both cohorts there. Even with the many overlaps between the two cohorts, the separation should help to slow the virus. Another precautionary measure that North Allegheny is taking is sending students home for two weeks who have had close contact with an affected individual. Since people with COVID-19 can be asymptomatic or take 2-14 days to exhibit symptoms, it should also help to keep the number of cases low.
Nevertheless, a big question still remains: Is hybrid learning the best solution? Even with all of the efforts made to slow the spread of the virus, it still seems impossible without the introduction of a vaccine, which appears unlikely anytime soon. Until then, we can only take the necessary precautions to keep cases low. While hybrid learning might not be the most effective, it is a right step towards trying to come up with a solution. Though completely online school is an option, the possible future detrimental effects it could have on children's education and mental well-being are too much for some families to bear. At least with some days in school, students can interact and engage in hands-on learning. 
Hopefully, in the near future, NA will be able to get back to full-time learning, with guidelines and precautions in place. As of now, however, everybody must proceed with school and activities very carefully. It's crucial for students, especially, to avoid gatherings in large groups. Most importantly, those who have been exposed to the virus need to strictly observe school and state guidelines to ensure the safety of others.
About the Contributor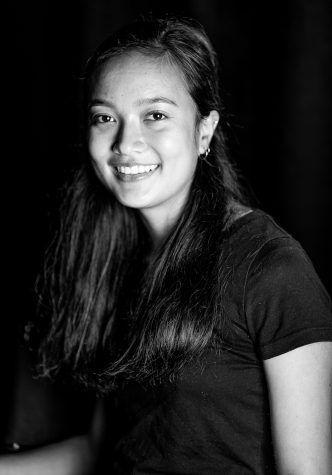 Emma Kim, Staff Writer
Emma Kim is currently a senior at NASH. She enjoys playing field hockey and participating in different clubs. If she is not doing that or homework, she...