Look At This!
Featured NASH artist Andrew Dubinett
Many student artists discover their talent at a young age. But for senior Andrew Dubinett, the passion emerged less than a year ago. In fact, it was the coronavirus quarantine that prompted him to begin posting work on social media platforms. Once he began to experience waves of positive recognition, he didn't looked back.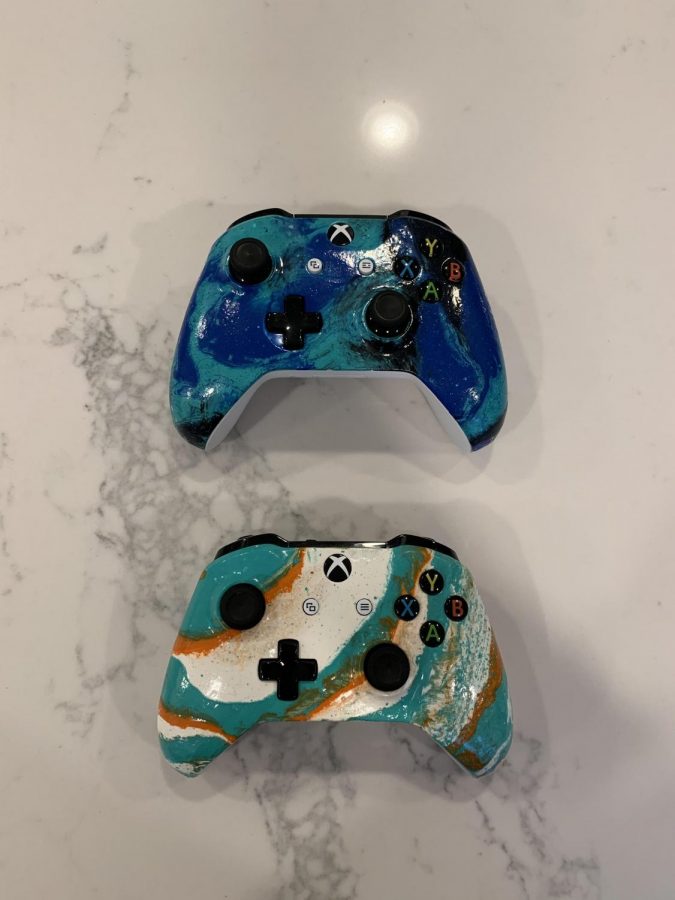 "My first big, and still most popular, post on social media was a TikTok of me painting my Xbox," Dubinett said. "The video currently has over 2.7 million views and almost 370,000 likes. From there, a few other posts started doing well, and I now have around 33,000 followers."
Dubinett's success has motivated him to continue.
"It's rewarding to make a nice video and to see people enjoying it," he said. "I try to make entertaining videos that showcase my artwork and attract people to engage with it."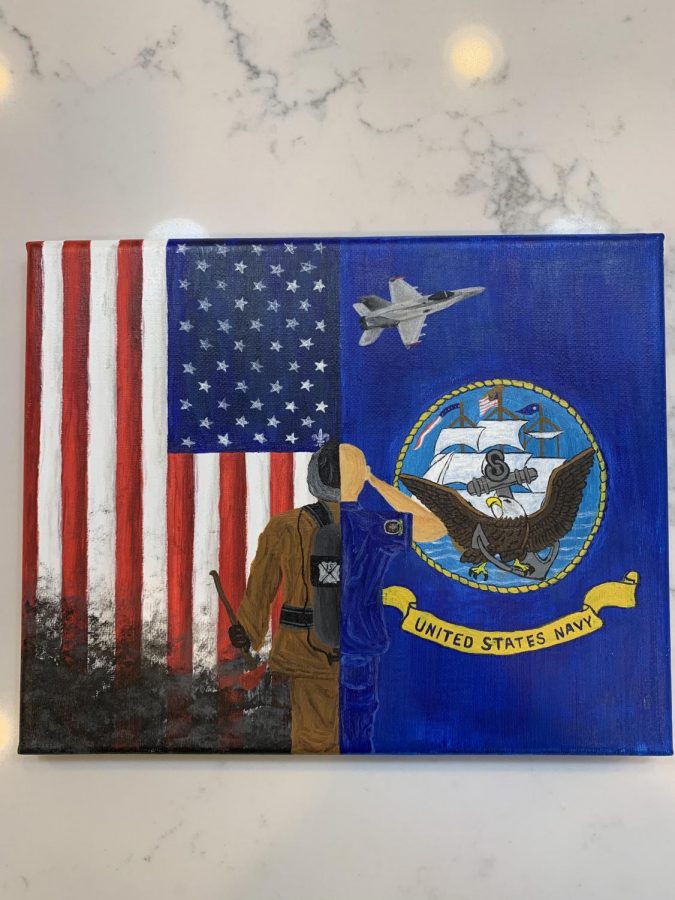 From his platform on social media, Dubinett has been able to create numerous opportunities.
"[Social media] is a great way to make connections and advertise yourself," he said. "If people enjoy the content that I put out, sometimes they'll want commissions or to buy a piece."
Figuring out what he wanted to sell was easy, Dubinett explained.
"I was really into sneakers at the time, and I wanted to start customizing shoes," he said. "I customized a pair of Adidas and UltraBoosts for myself, then I customized a pair of Vans for my friend," he said. "I now do commissions for people I know and people who find me online."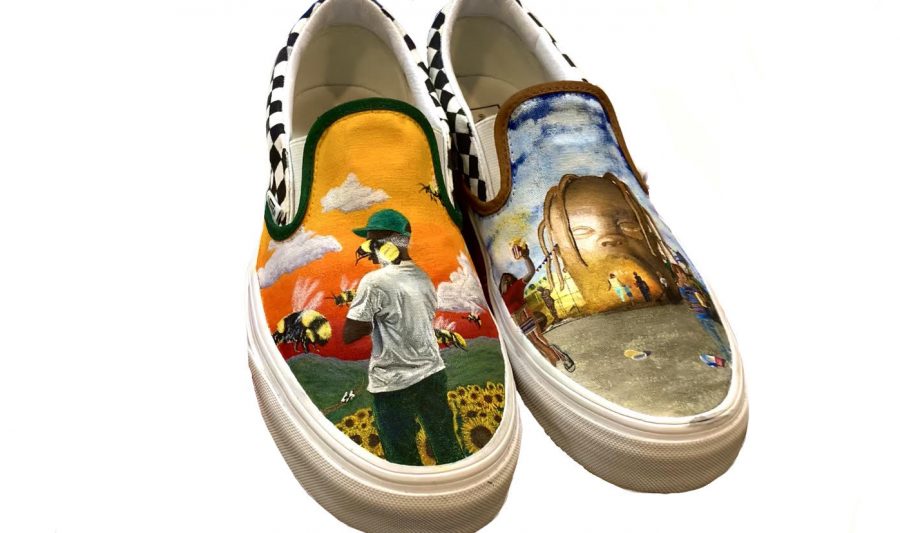 From his presence online, Dubinett hopes to continue to gain more success.
"I plan to continue with social media, to keep building a following and a community," he said. "My goal is to branch out to YouTube and other platforms to reach more audiences. Hopefully, I can build a business around it, but if for nothing else, just to have fun with it." 
Dubinett's start in the art world certainly did not begin traditionally. 
"I got into art a little less than a year ago," he explained. "I was first inspired by a YouTuber named Marko, who still inspires me. Then, by my friend who I learned to spray paint with." 
Even with his love of different styles, the young artist has discovered one that he enjoys the most. 
"I really like painting," Dubinett said. "I like how you can mix, blend, and coat the colors to get exactly what you want out of them. I mess up a lot, so I can just paint over the mistakes."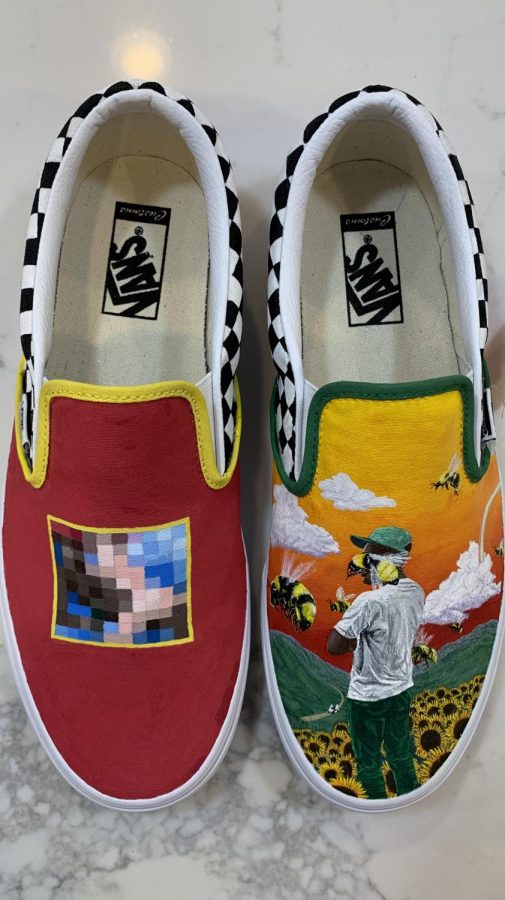 The senior has high hopes for the future, looking towards a career in the arts.
"I would like to start a career with art, however that may look," he said. "Even if I don't succeed in it career-wise, I think art will stay in my life in the future."
While it's uncommon for a student to discover such a talent late in high school, Dubinett offers encouragement to his peers.
"Try new things, and don't worry if you don't get it right the first time," he said. "You never know what might be your passion. If you want to reach a greater audience, get on social media and post often. Don't ever worry about the numbers—everyone starts out with zero followers."
About the Writer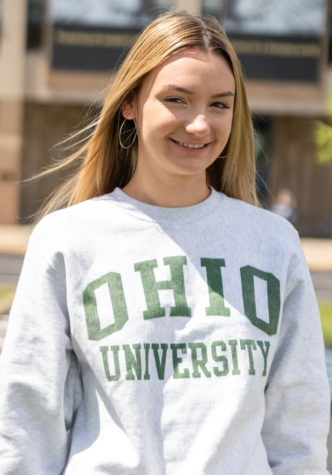 Kennedy Stana, Staff Writer
Kennedy Stana, a senior this year, is a new staff writer for The Uproar. Outside of writing, Kennedy is in the performing arts. Her love for dance and singing are shown through her activities. Competitive dance is a big hobby of hers she hopes to continue. Kennedy enjoys being surrounded by friends and family. Being a social butterfly, she loves to talk to people. Her main focus is getting students...