Look at This!
Featured NASH artist Kaitlin Chou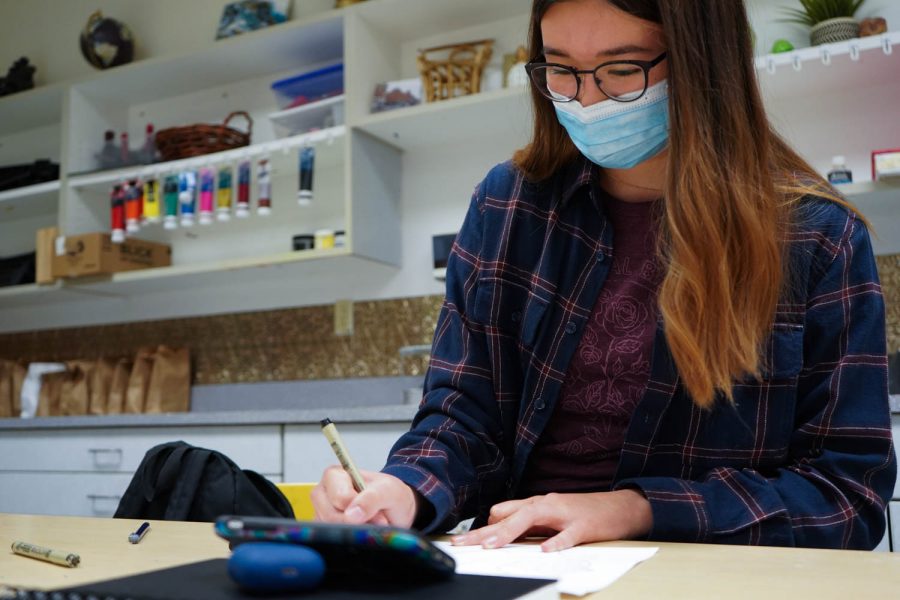 NASH junior Kaitlin Chou is one of NA's most outstanding student-artists. While she often chooses traditional methods, such as painting or drawing to create her art, what is particularly striking is her ability to transform traditional art into beautifully detailed digital images.
"Sometimes I look through portrait photography on Google, and if I see a picture that inspires me, I will draw it," Chou said. "I not only choose pictures because they look cool, but I also look for things I haven't tried before and will challenge me."
The images that Chou shared with Uproar attest to her willingness to push her talent to the edge of its potential.
"I drew this a while ago with colored pencils," Chou said. "I liked it a lot, so I decided to redraw it digitally."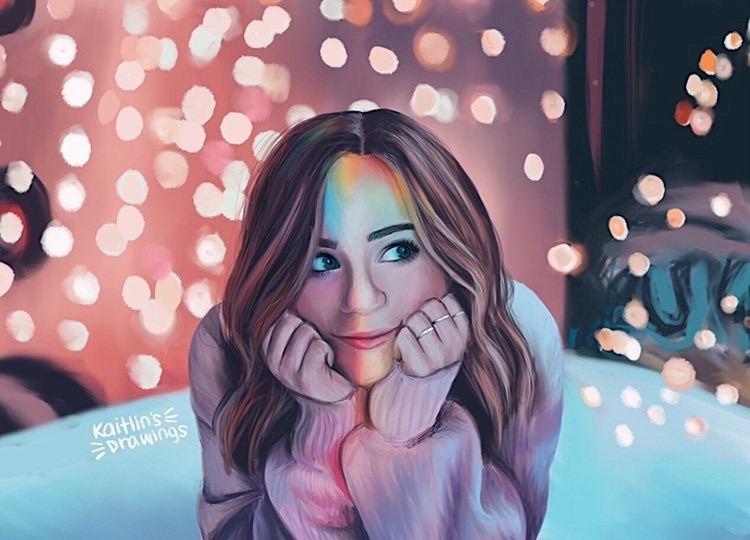 Chou has been creating digital art for only a year and a half. Despite her limited experience with this art form, she has become extremely skillful in a short time. 
"This one helped me practice lighting," she said. "It has many different colors, and hands are always a challenge to draw."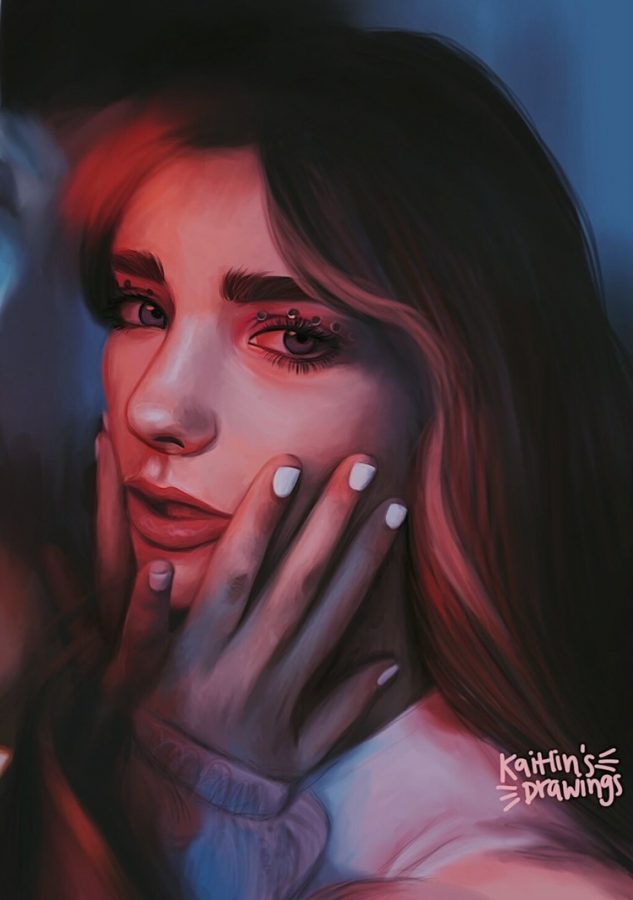 "The hands were very difficult to replicate on this one," she added, regarding the image below. "This drawing took a while, but it was very fun to do."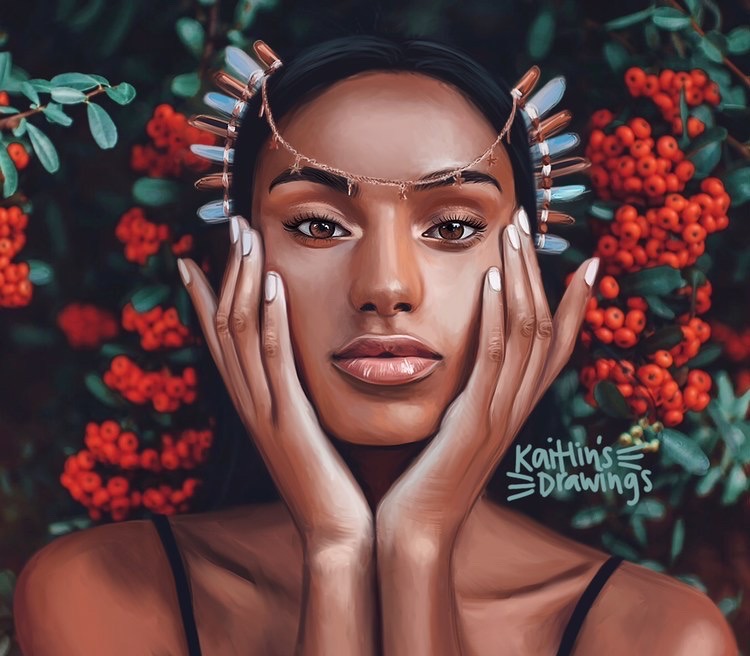 Chou's artwork is remarkably realistic, which is no simple feat considering that she almost exclusively paints portraits.
"This one was good practice drawing the microphone and reflections," she said. "The feathers were a challenge as well."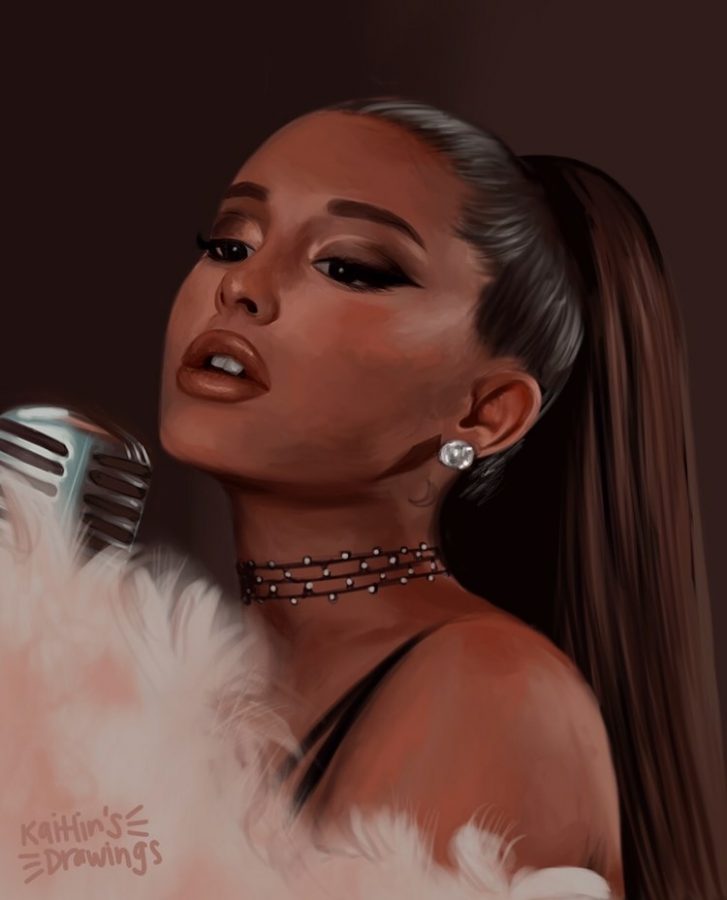 For Chou, there is no artistic challenge that is too daunting.
"I chose this one mainly to practice drawing water because i'm not great at that skill, and the picture was pretty cool," she said. "I think this has done better than any of my other pieces on Instagram, and it is one of my personal favorites."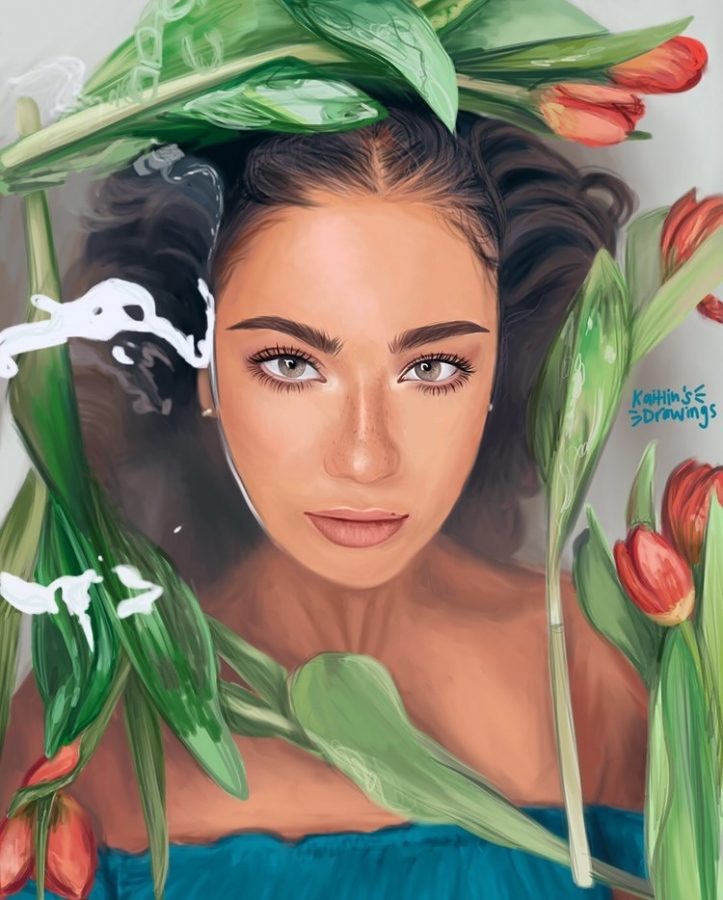 Chou said she is never completely satisfied, as she is always striving to add new techniques to her collection of skills.
"This one helped me practice shadows and light," she said in regard to the image below. "The shadows were different from many other pictures, which is one of the reasons I chose it. I was really proud of this one, as I thought it looked very realistic. Many of the pictures I replicate have been heavily edited, however I felt this one was more natural and hadn't been touched up as much. I am also a pretty big Marvel fan!"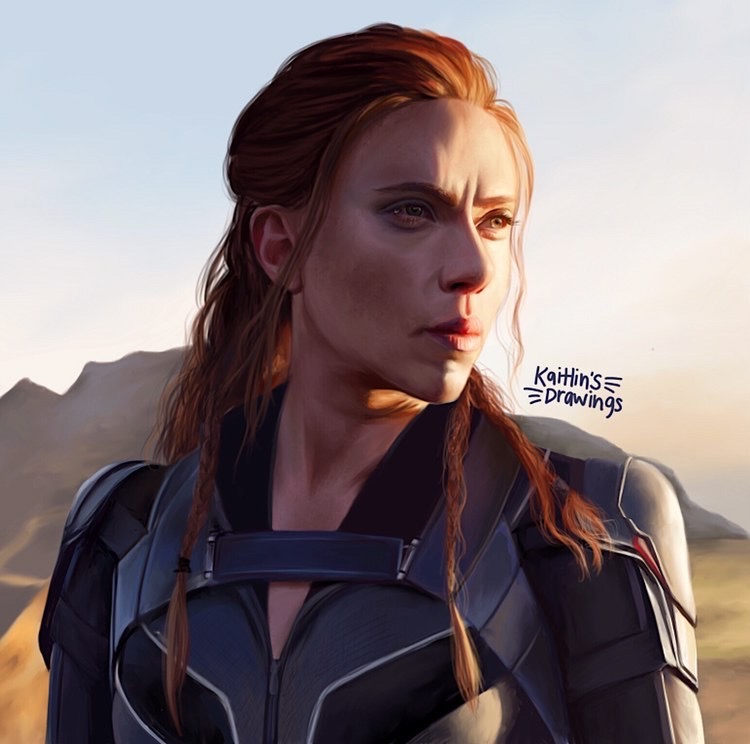 Painting two subjects proved more difficult than only one, but Chou was certainly up for the challenge.
"This one was more difficult because it has two people in it," she said. "I never really find myself painting more than one person in a piece, but it was nice to see how they go together and to challenge myself with two subjects."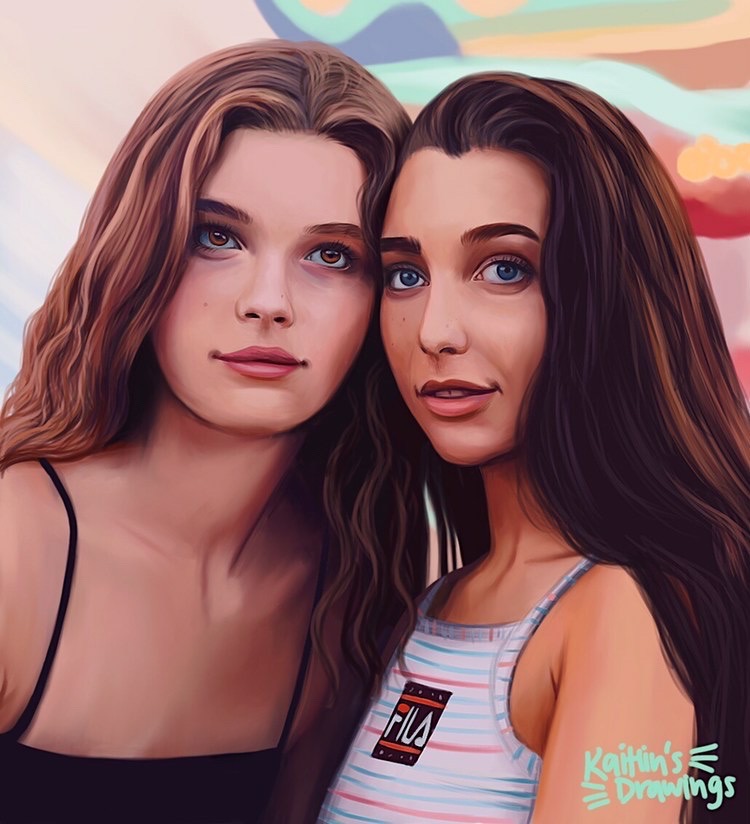 Chou relishes the opportunity to replicate images that have a particular component that presents difficulty.
"The lighting made this one very difficult." She said, "Teeth are also very hard to draw, and this is another one with hands."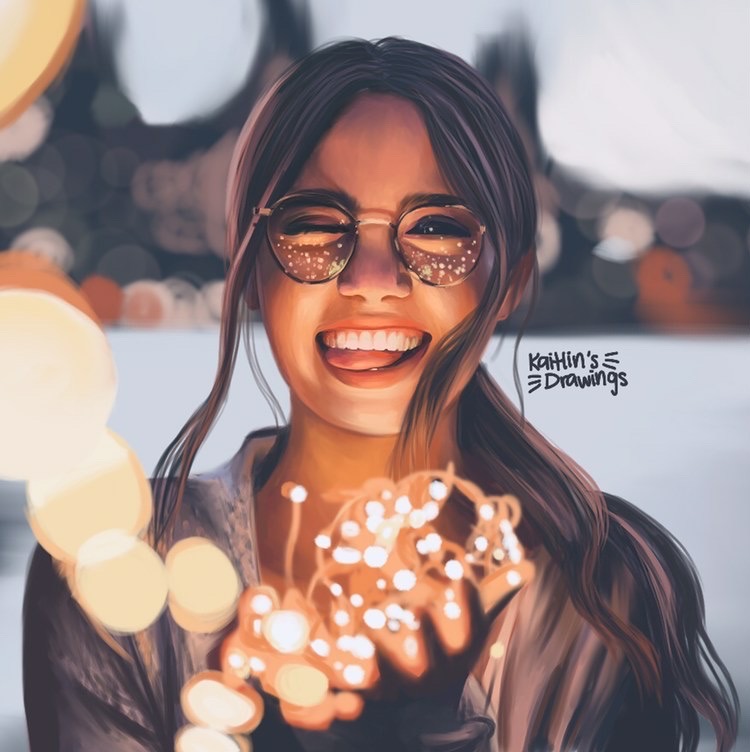 But on occasion, Chou chooses a piece merely for the fun of it.
"There was really no reason that I decided to do this one other than I thought it looked really cool," she said. "The eyes are really cool and the flowers too. I'm not sure what it represents, but it is a really cool picture. It was from a while ago, but now it could be a mask!"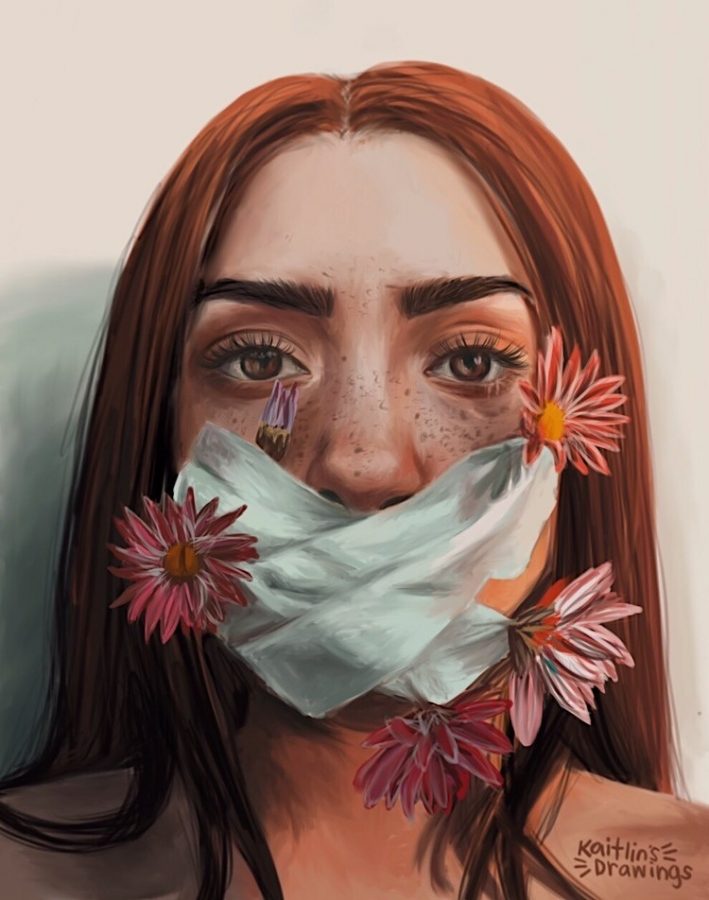 Like many young artists, Chou is facing the dilemma of whether to pursue her passion after high school.  At present, though, the chances are looking good.
"I've been doing art pretty much my whole life," she said, "and although I'm not exactly sure what I will do, I have been considering art as a career since I was about twelve."
About the Contributor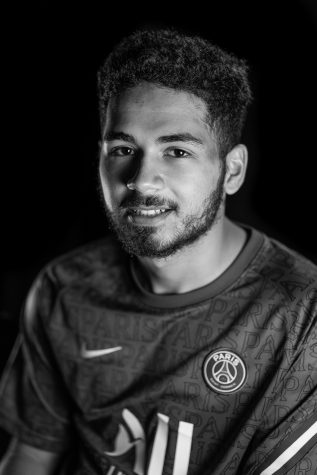 Christiaan Titus, Staff Writer
Christiaan Titus is a senior at NASH and is beginning his first year writing for the Uproar. He is also a member of the Multicultural Student Union, as...