Committed to the Cause
Though planning a massive fundraiser in a pandemic presents certain challenges, the TigerThon captains remain dedicated and optimistic.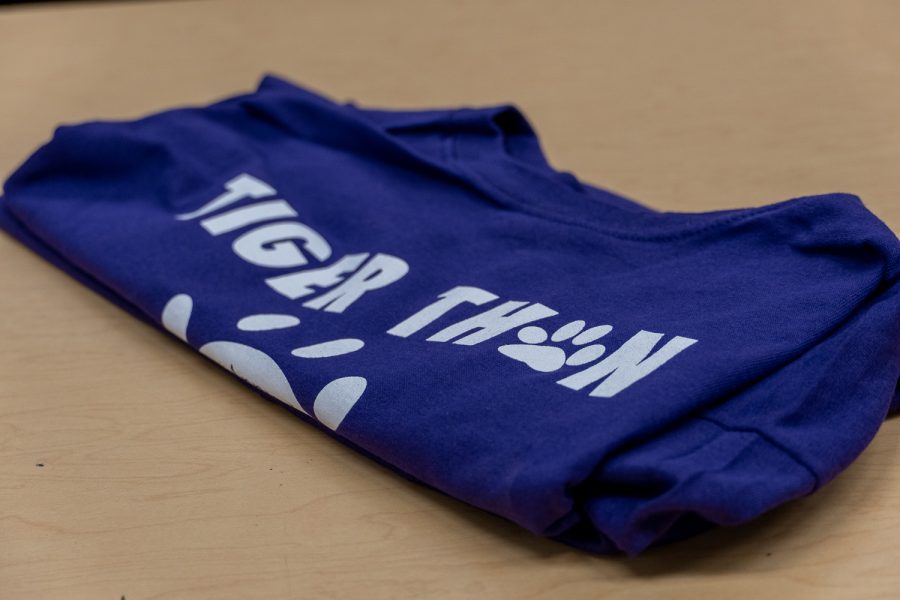 Planning TigerThon, North Allegheny's annual fundraiser that aims to ensure no child fights cancer alone, has always been a complicated, chaotic, and overall, rewarding process. But as the district begins its seventh year of TigerThon, the student organizers face new challenges amid the COVID-19 pandemic. 
Senior Captains Jordan Richards and Matthew Turzai have been working diligently to make sure TigerThon can continue safely. With new restrictions on sports, clubs, and school activities, both captains have had to adapt to the circumstances.
Has it been hard planning Tiger-Thon events with in the midst of COVID-19? What type of restrictions have there been?
Jordan: TigerThon has been, personally, one of the hardest adjustments. There are so many different restrictions that are set to keep people socially distant or require people to have a mask. The limited number of people in indoor and outdoor spaces has probably been the most difficult to adjust to, being that TigerThon is such a large community event.
Matthew: As there has been with every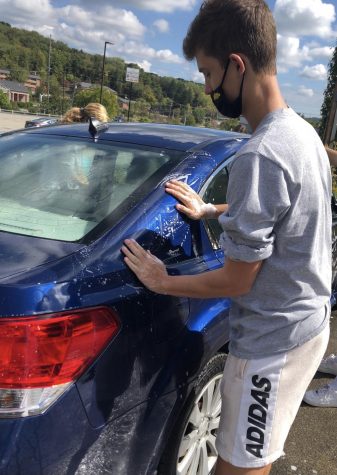 thing during the coronavirus, we've definitely encountered some barriers planning TigerThon this year. Our meetings thus far with captains have been virtual, and the fundraising that we've been able to do has largely been outdoors with the proper precautions.
What have you and your co-captain been doing or brainstorming to try and raise money for this year?
Jordan: Though a few of our largest fundraisers have suffered, like the blackout athletic shirts sold for the football game, we have really taken advantage of the situation that we were put in and come up with new fundraising ideas to fit the "pandemic theme" with customized masks and other socially distant activities that are soon to come.
Matthew: While the coronavirus has made us question the viability of many ideas, such as basketball tournaments and door-to-door fundraising, it's also spurred our imaginations, and ultimately helped us come up with some new, great ideas. Without coronavirus, we don't think we would have ever come up with some of the fundraisers we have this year. I can't let you know all we have planned yet, but we've been discussing drive-in movies and other events that allow socializing without direct contact.
Have you adjusted the goal for money this year?
Jordan: As of now, we have not adjusted the goal of $100,000 and are still very optimistic and dedicated. We are working alongside 35 captains and many committee members who are strong-willed and dedicated to making this year successful!
Matthew: Our goal has been set, and we won't back down. Although coronavirus provides new challenges, we believe it's our duty to come together to overcome them. The work is too great to lower our expectations. For this year, we aim to once again raise $100,000 to fight pediatric cancer!
Did you have to limit the number of people you're working with?
Jordan: Though our numbers of captains and committee members are not limited, there are definitely adjustments that are needed such as half our captains being in Cohort 1 versus Cohort 2. It's very hard to plan meetings and other things like that when only half of the people making decisions and working together are physically with each other.
Matthew: Of course. Presently, our meetings have still remained virtual, although we plan on adjusting as new guidelines come out. Any in-person meetings we have that are indoors are likely to be limited to one captain per committee, so as to limit the number of people in proximity of one another. As situations develop, so will our strategy.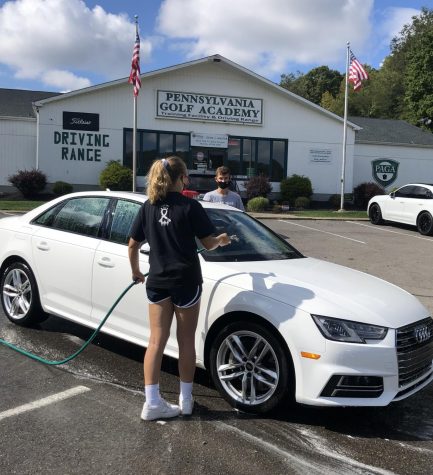 Do you believe there will be a TigerThon event this year?
Jordan: I am extremely optimistic that we will have a TigerThon 2021! Though it may be different from the past– maybe being outside, later in the spring, or even if masks are still required– I think that we will be able to adjust and roll with the punches as best as we can to make it a fun and safe community event.
Matthew: The TigerThon captains remain hopeful that there will be an event. Whether it has to be pushed back on the calendar or adjusted to allow for social distancing and other procedures is not yet known, but we still remain committed to providing the school and our community with one of their favorites spring activities. It's not only our job to provide you all with such a great event, it's our duty.
About the Writer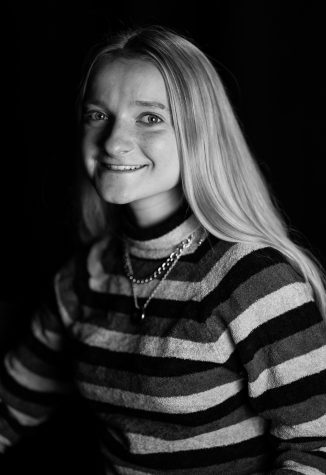 Sophia Caruso, Senior Staff Writer
Sophia is a senior writer for The Uproar. She plays for North Allegheny Field Hockey and enjoys writing on The Uproar staff. Outside of school she loves...