Songs to listen to while holed up at home on a rainy, spooky night
An essential playlist for fall
As the leaves transform into stunning vibrant colors and slowly pile up on the ground, crunching satisfyingly with every step taken, the chill of fall eases into the air. The atmosphere of the harvest resonates within the glowing pumpkins, and Halloween décor is put out on doorsteps. Scents of pumpkin, apple pie, and all sorts of spices waft from the kitchen and nearby candles.
Now is the perfect time to throw on your favorite sweatshirt, queue up this playlist, and wind down the evening as you relax, bundled up in blankets in the comfort of your own home.
"Thanksgiving Theme" and "The Great Pumpkin Waltz" – Vince Guaraldi


Featured in the Peanuts specials, both of these jazzy tunes are essential for welcoming the months of fall, and can easily be played softly in the background, as they certainly give off the feeling and warmth of home.
"Autumn in New York" – Ella Fitzgerald, Louis Armstrong

With its descriptive lyrics painting a lovely image, combined with Louis Armstrong's unique, raspy voice and the beautiful piano accompaniment in the background, "Autumn in New York" is a gem of a song.
"Thriller" – Michael Jackson

Complete with spooky sound effects, hair-raising lyrics, and made all the creepier by Vincent Price's voiceover, "Thriller" is a quintessential number for this season and perfectly encapsulates the chilling atmosphere fall brings.
"Dancing in the Moonlight" – King Harvest


A classic feel-good song, the electrical piano and upbeat rhythm make for a unique vibe and sound that is hard to hate.
"It's Been A Long, Long Time" – Harry James


As charming as it is classy, "It's Been A Long, Long Time" will have you feeling nostalgic and content, as its lyrics tell an endearing story.
"I Don't Want To Set The World On Fire" – The Ink Spots

Dating back to 1941, this old piece and its unusual style can leave you feeling either unsettled or captivated.
"Monster Mash" – Bobby "Borris" Pickett, The Crypt-Kickers

A classic way to welcome in the spooky season, this childhood delight is an unmistakable song, enjoyed by many around this time of year.
"Love Potion No. 9" – The Clovers


This groovy song tells the story of a man who drinks a love potion and finds himself tricked by a gypsy that gave it to him, unfolding a mysterious tale.
"We'll Meet Again" – Vera Lynn


With its eerie lyrics and chilling, monotonous, haunting-sounding chorus, this song definitely checks off all the boxes as a creepy, unforgettable tune.
"Moonlight Serenade" – Glenn Miller


Adding to the nighttime festivities, "Moonlight Serenade" is sure to have you imagining a casual moon-lit stroll down the street, with the warm lights of street lamps and house windows lighting the way.
"Jump in the Line" – Harry Belafonte


Bright and chirpy, "Jump in the Line" is sure to be a funky hit as you jam out to its cheery rhythm and upbeat vibe.
About the Writer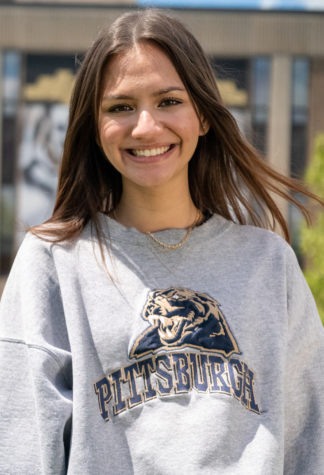 Sofia Brickner, Senior Staff Writer
Sofia Brickner is a senior at NASH who enjoys listening to oldies, watching movies, skateboarding, and playing the ukulele. When she is not working you can find her frequently adding new music to and listening to her Spotify playlists religiously, as well as editing movies.