Outdoor Seating During a Pandemic
While some restaurants in our area have crafted great outdoor seating arrangements, others just have not hit the spot.
During quarantine, people dreamt of dining out at their favorite restaurants. For this to happen, however, restrictions must be put into place. To protect the customers and workers, outside seating has been added or advanced to allow restaurants to stay open. Some restaurants in our area have offered great outdoor seating with the same service, where some just didn't hit the target on their options.
Aviva Brick Oven, located in Warrendale, has an interesting take on outdoor seating during the pandemic. Those who want to dine at Aviva have to place a takeout order to be able to sit on picnic tables in the designated spot.
I gave Aviva a try a couple of months ago and thought did a fair enough job.  The picnic tables with umbrellas didn't really go with the overall aesthetic of Aviva, which is more high end. Rather than traditional plates and silverware,  the restaurant uses takeout boxes for the food, which made the experience feel cheap. I would have enjoyed having a waiter come to take the order and bring it to me outside, like what would normally happen, but I understand that they wanted to lessen contact with customers during that time. Since my visit, Aviva has opened for dine-in.
Another restaurant that has taken an interesting approach to outdoor seating is Burgatory, especially the one located in McCandless Crossing. The restaurant has white tables outside of their patio, essentially in the parking lot. I didn't enjoy sitting at those tables. It felt as though I could get hit by a car, as they were making turns just five feet away from me. While I understand their reasoning and appreciate the effort, I wish it was in a more secure spot than the edge of a parking lot.
"
"I think Walnut Grill offers a great medium between being outside and social distancing while making the dining experience feel somewhat normal.""
—
I have not personally been to Walnut Grill during the pandemic, but my mom said she had a great experience there. The restaurant has a unique set-up, with tables under large tents. They even offered heaters on cooler nights to ensure the comfort of their customers. The only downside to their set-up was the excess noise brought on by cars on Perry Highway.
Perhaps my favorite local restaurant these days is Thorn Hill Tap House, which has taken a wonderful approach to outdoor seating. The restaurant opened just weeks before the nationwide lockdown in March. Luckily, the new restaurant has a sunroom with windows that can open and close. It is a great option because I felt as though I was inside enjoying the restaurant experience, despite actually being outside. Unfortunately, however, the Starbucks next door has a drive-thru that wraps around the building. Because of these arrangements, the background noise is significant, as Tap House customers can hear Starbucks customers ordering their drinks. All in all, I really enjoyed my time at the restaurant and would recommend it to those in need of a new dining spot. 
While it felt that some local restaurants threw together arrangements the moment the re-opening announced, others in our area have cultivated unique, carefully deliberated outdoor dining plans, helping customers feel a sense of normalcy in crazy times.
About the Writer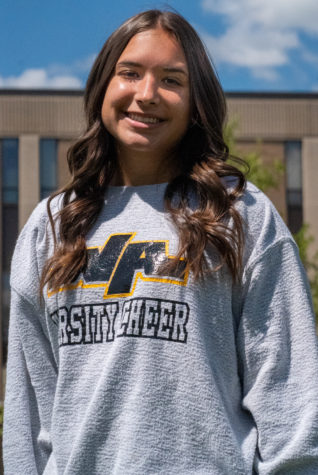 Mary Marzula, Staff Writer
Mary Marzula is a junior at NASH this year. After her first year writing for the school newspaper last year at NAI, she will continue this year for The Uproar. Mary is a fun, outgoing girl who is either cheering teams on the sidelines with the rest of the varsity cheer squad or at home with friends and family.