Fall Playlist
A cozy and captivating playlist to accompany the changing leaves and colder nights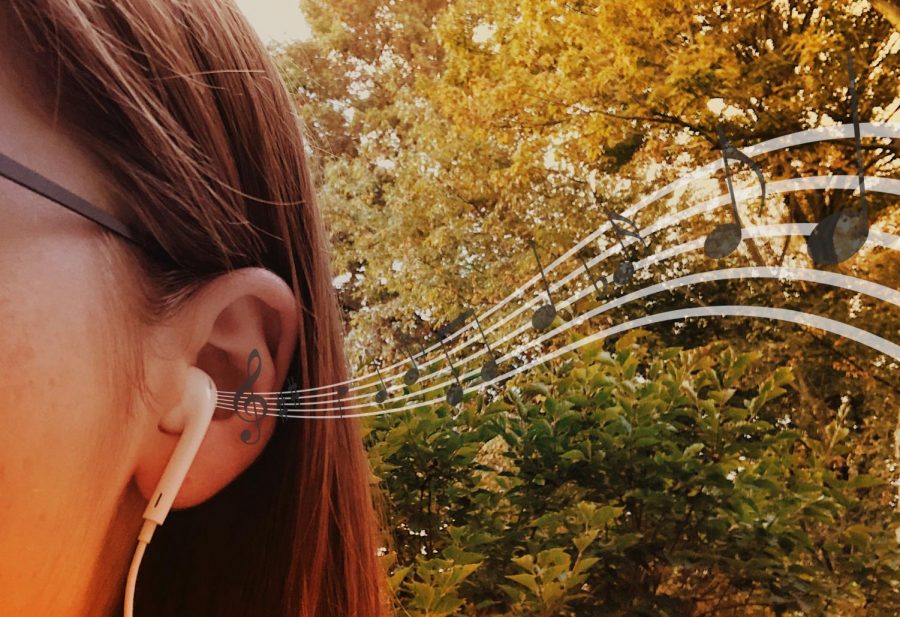 Fall is, of course, a season of change, making it the perfect time to mix up your playlists to incorporate songs that are fitting for the season.
1. "House of the Rising Sun" by The Animals

I've had this song on repeat ever since I discovered it. With its eerie lyrics and instrumentals, it's number one on my fall playlist. It has a unique and spooky vibe that is perfect for the season.
2.  "Hour of the Wolf" by Surf Curse

Another song that I've had on repeat recently, this song has haunting lyrics and an enchanting melody. With lyrics like "beware of the witching hour," no fall playlist is complete without this song.
3. "California Dreamin'" by The Mamas & The Papas

As the temperature drops and the leaves start to fall, you may be feeling nostalgic and wishing summer would never end. If that's the case for you, you'll enjoy this song by the 60s/70s folk-rock band, The Mamas & The Papas. The lyrics focus on the desire to be in California among the sand and the palm trees, rather than in a place where the leaves are brown and the sky is grey.
4. "Roslyn" by Bon Iver and St. Vincent 

When I hear this song, I imagine sitting on my deck on a rainy day, drinking coffee while being immersed in a book. It has a moody, but calm vibe.
5. "Autumn Town Leaves" by Iron & Wine

This is the perfect song to listen to while you're driving to the pumpkin patch, looking out the window to see colorful leaves falling from the trees as you sip your apple cider. It's such a peaceful, calming song that is perfect for fall.
6. "Sweater Weather" by The Neighbourhood 
As we start putting away the t-shirts and shorts and bring out the sweatshirts and jeans, it becomes clear that it is now "sweater weather." If there was ever a perfect time of the year to listen to this song on repeat, it's now.
7. "My Girlfriend is a Witch" by October Country

With Halloween just around the corner, the idea of witches, vampires, and werewolves occupy many people's minds.
8. "I Will Follow You into the Dark" by Death Cab for Cutie

This number by the rock band Death Cab for Cutie is a love song that deals with the inevitability of death. Death Cab for Cutie lead singer Ben Gibbard describes this song as a lesson that we will all lose everyone in our lives and everyone dies someday.
9. "Spooky Chills" by Suede Silver

This feel-good love song is about a long-distance relationship and the desire to see your lover in person again. 
10. "Rhiannon" by Fleetwood Mac

While all of Fleetwood Mac's songs are captivating, this one has an undeniable charm that will make listeners feel as if Stevie Nicks is casting a spell on them with her voice.
11. "Campus" by Vampire Weekend

From Vampire Weekend's debut album, this song is about life on a college campus. I know most people dread the return to school in the fall, but I think this song can help listeners see the situation from a more optimistic perspective. This upbeat song never fails to put me in a good mood.
12. "Graveyard's Full" by The Growlers

This song has a spooky, but fun vibe. It makes me think of the nostalgic chaos of Halloween night, seeing little kids running from house to house trick-or-treating.
13. "I Put a Spell on You" by Creedence Clearwater Revival
You may recognize this song from the movie Hocus Pocus. This song has that witchy vibe that makes it a great choice to listen to while getting into that fall mood.
14. "Greyhound" by Calpurnia

Fans of the Netflix show "Stranger Things" may be interested in this song by the indie band Calpurnia, which Finn Wolfhard (who plays Mike) sang in. This chill song is an excellent choice for your fall playlist.
15. "Everybody Wants to Rule the World" by Lorde

Originally by the 80s rock band, Tears for Fears, this unforgettable cover by Lorde is much darker and creepier than the original.
About the Writer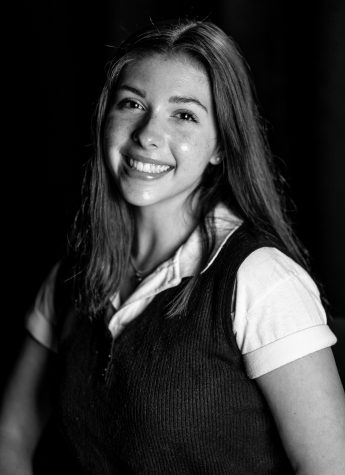 Michaela Golik, Staff Writer
Michaela Golik is a junior at NASH, and it's her first year writing for The Uproar. She enjoys dancing, spending time with her friends and family, painting, and writing. She loves filmmaking and aspires to be a director. When she's not working or dancing, you can likely find her online shopping or daydreaming about traveling the world.