A Four-Legged Classmate
Confined to their homes, remote students are finding that their class sizes are nevertheless growing.
While we all know that remote learning poses difficulties on the educational side, the social aspects of our lives are also under strain as we continue to attend classes from home. But while we may not be able to see our classmates as often as we'd like, many students at NASH are finding that they're not entirely alone when they log into Blackboard from their bedrooms.
Mackenzie Williams, a senior, always does her schoolwork with her cat, Maisy. Pictured below, the two are working on Mr. Long's Organic Chemistry homework.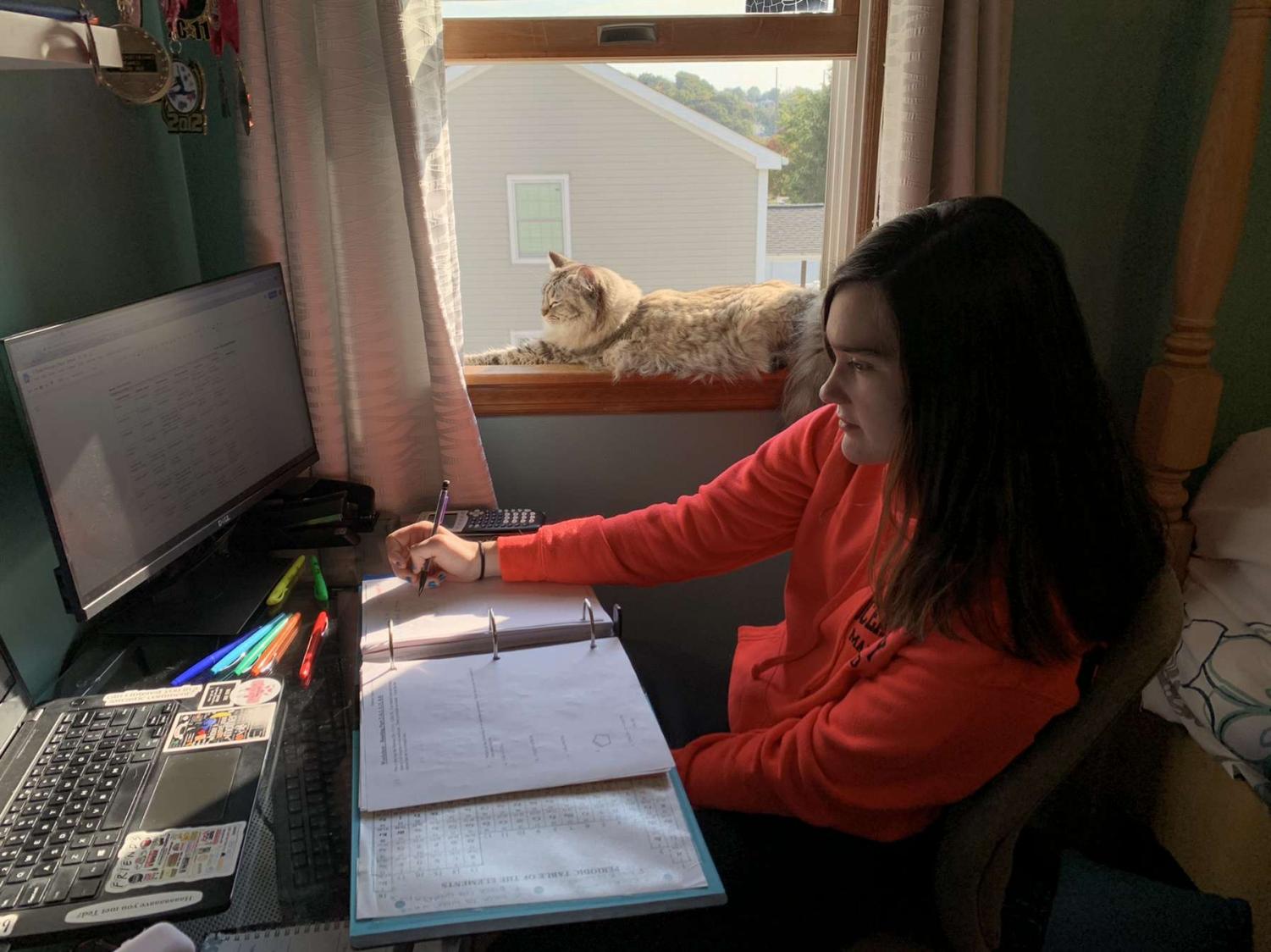 "Having my cat with me definitely comforts me, and helps me relax during school," Williams said.
During the long school hours, a furry companion can become more than just a pet. They can be, in a sense, a substitute for the social interactions of attending school in person.
"I am stuck in my room for nearly eight hours, so having her there makes me feel less lonely," Williams added.
For junior Abbey Hahn, attending class with her dog, Stella, is like being seated next to an overly eager classmate. Pictured below, Stella loves to hop up on the table and observe Hahn as she does her APUSH homework.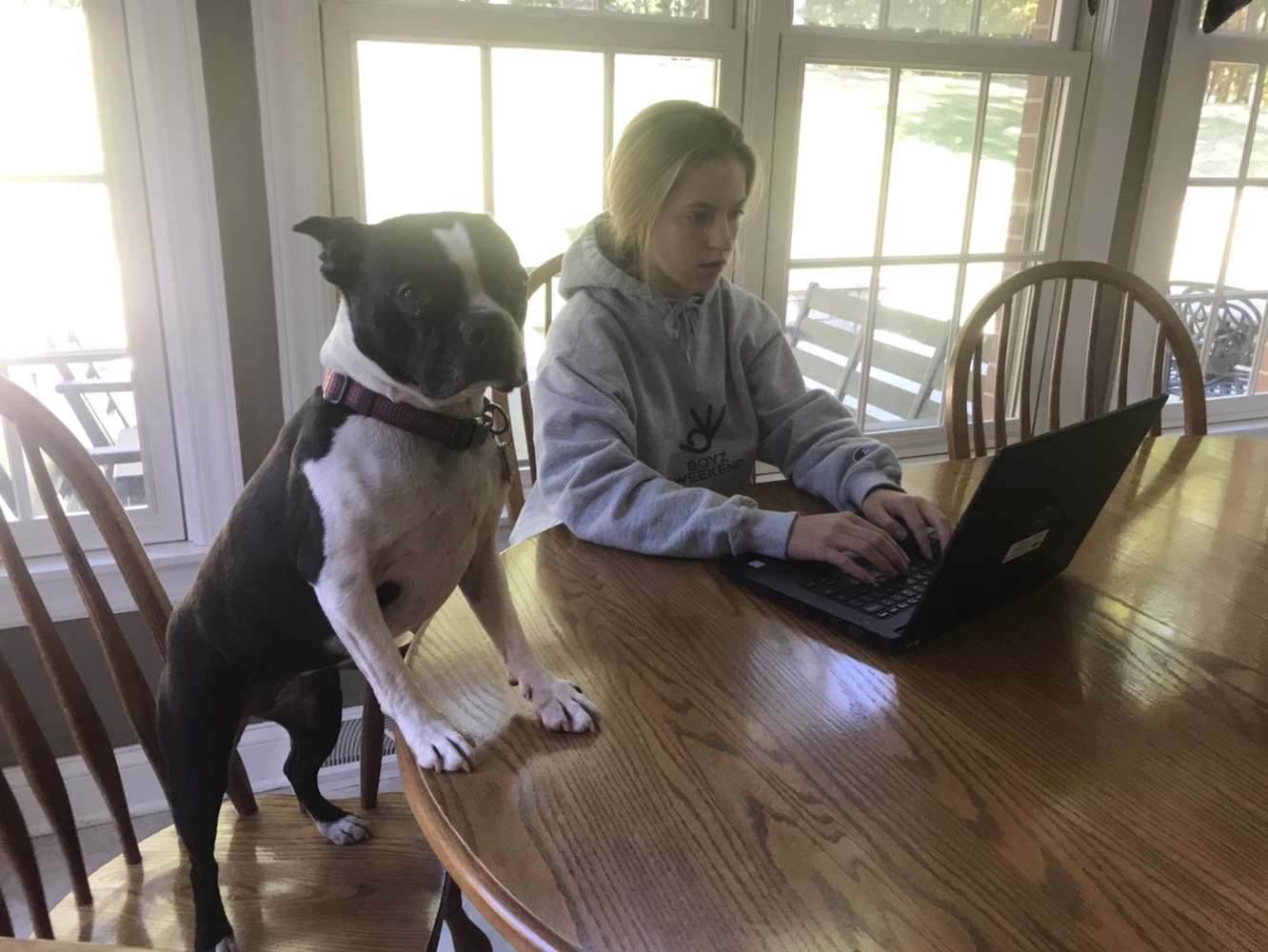 Dakota and her owner Kayla Tozier, pictured below, often work on AP Psychology homework together. Dakota loves to rest by Tozier's side throughout the remote school day, usually displaying unmistakable signs of senioritis. However, on occasion, Tozier said, Dakota gets up to make a webcam appearance in class.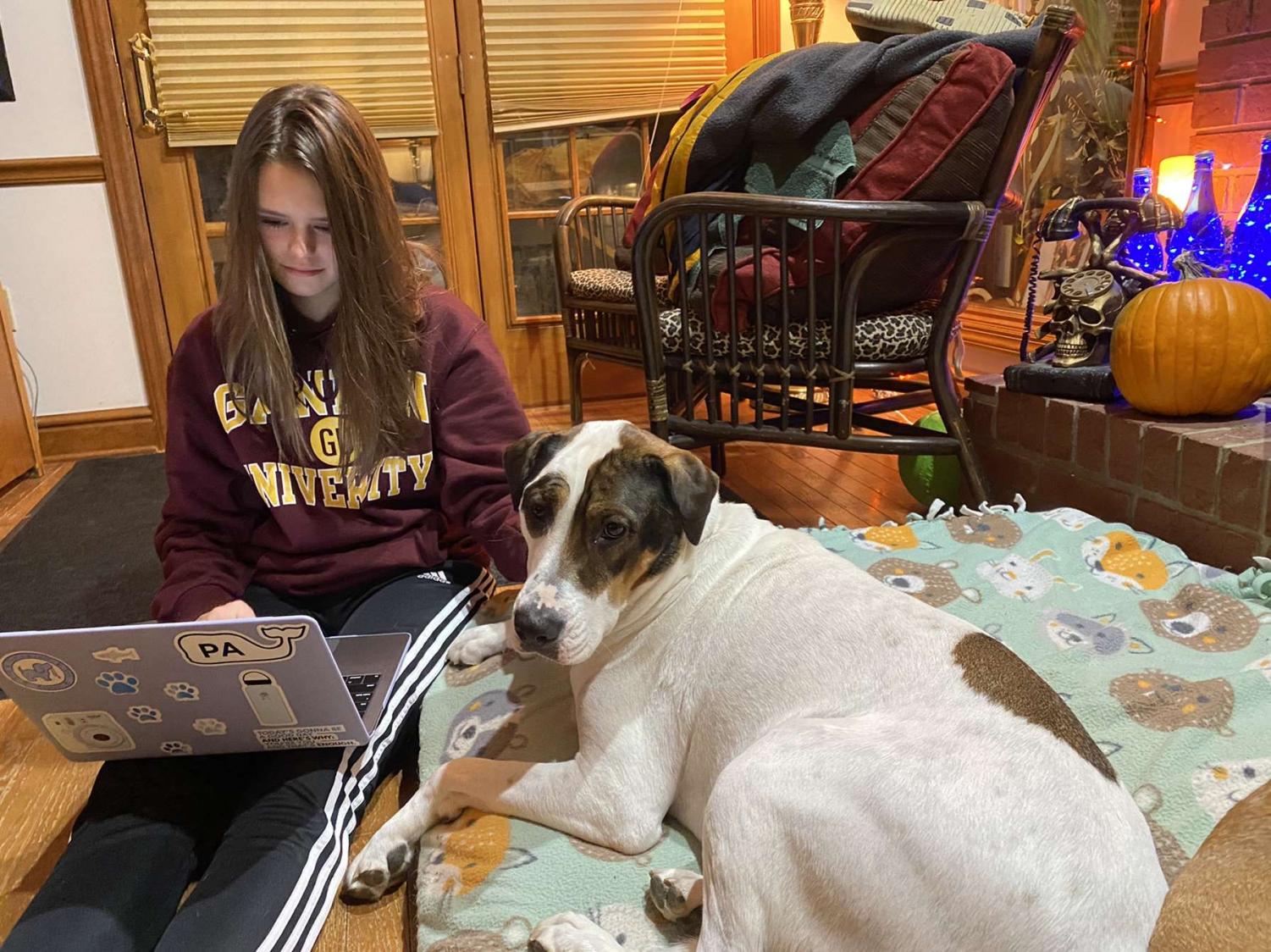 Below, Lillian Wolfe's dog, Franco, makes sure to remain within arm's reach while the senior is in class, mostly to maximize belly rubs, Wolfe said.
While Franco gets to see his loving owner all day long, it is also nice for Wolfe because she can enjoy a sense of companionship.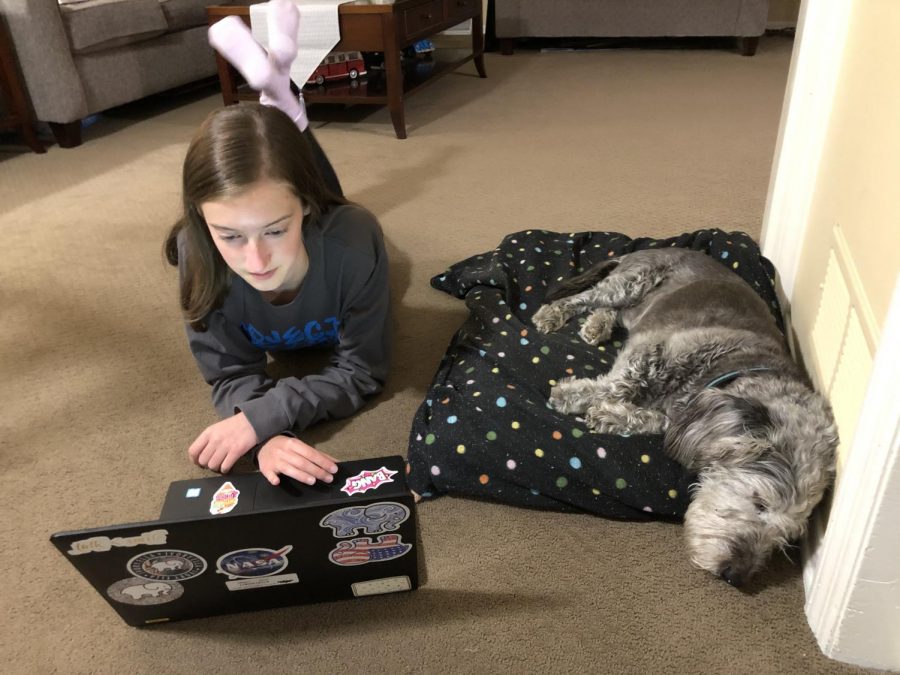 Below, NASH senior Nancy Wilkins' golden-doodle, Tula, appears as attentive as her owner. With Wilkins' younger sister Renee, also a NASH student, in the household, Tula unfortunately can attend only one class at a time.
"I love being able to go to school with my dog," Wilkins said. "She is great moral support, and she makes my school day more enjoyable."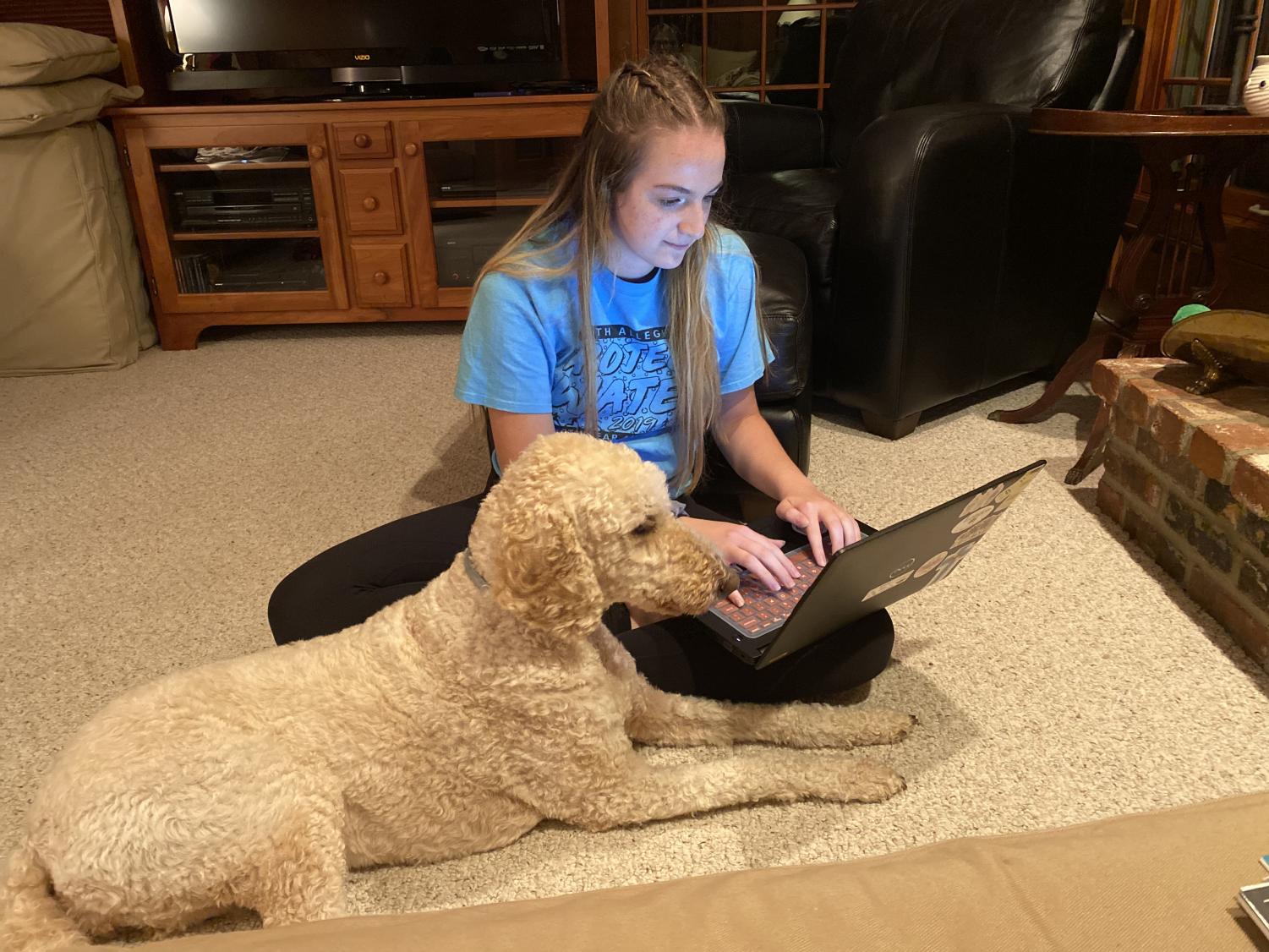 But for junior Ana Hasselbusch, one classmate is hardly enough. The photo below of Hasselbusch, her cat Punkin, and her dog Jinx attending a German class is not even a complete picture of a typical remote day for the junior.  Hasselbusch has a second cat who was absent that day.