7 Inspired Costume Ideas
Don't be predicable this Halloween. Instead, put a little creativity into your outfit to impress your friends and wow your neighbors.
Every year, kids across America struggle to come up with Halloween costumes that are easy, fun to pull off, and original. Have no fear this Halloween.  This year, The Uproar has compiled some costumes ideas for last-minute inspiration.
Frat boys: 
This classic girl (or boy!) group costume can be funny and is a good idea if you are short on time and need a big group costume. While it is oftentimes over-done, if done well, it can be funny and original—it all depends on your creative effort. You could also go as a different type of frat boy. A fall frat boy could be a costume with a big sweatshirt with baggy sweats, long Nike socks with crocs or sneakers (and don't forget the backward hat and sunglasses).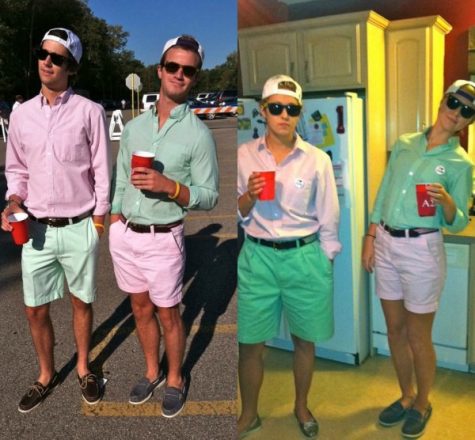 Cost: little to none
You will need: Some kind of button-up shirt, a tank top if you want it to be opened, a type of khaki shorts, and boat shoes of some sort (high top converse, Birkenstocks, moccasin slippers work as well), backward-facing hat, sunglasses are a MUST.
Hippies: 
This costume is very easy and can look cute if you're short on time. It can easily be a group costume as well. The typical tie-dye t-shirt and a flower crown bring back memories of Tumblr and old-timey Pinterest, but there's an easy way to make this costume more fashionable (and it'll keep you warm at night if you go trick-or-treating). Add bell bottoms or any kind of baggy jeans to make this warmer and any kind flower or tie-dye t-shirt. A big flowy skirt or dress can be easy for girls, but jeans and any kind of flowy button-up will work perfectly.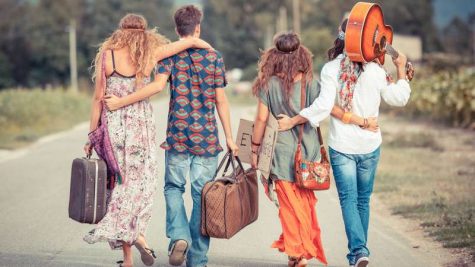 Cost: little to none
You will need: as much tie-dye as you have, a flower crown, sunglasses (optional), baggy jeans, a flowy skirt, and a top.
Any NBA player in the bubble from this year:
The kids who used to go trick-or-treating in giant blow-up suits just got an upgrade with this fun twist on an NBA player! It's on the expensive side, but you're automatically guaranteed to have the best costume in your friend group. All you need is a jersey from any 2020 NBA player and a big inflatable bumper ball. This costume is hilariously perfect for 2020, and best of all-it's socially distant.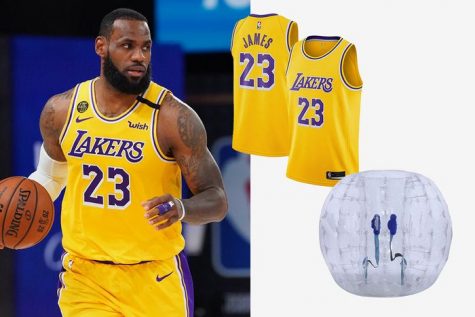 Cost: fairly expensive
You will need: any NBA jersey and an inflatable bumper ball.
Harry Styles:
You'll for sure win a "golden" medal with this faux album cover costume! All you need to wear is any pink top with a pair of high waisted pair of white pants (regular waisted white pants would work perfectly fine as well). For an extra touch, you could wear a pair of pink, or any other colored, suspenders. If you really wanted to go all out, you could carry around watermelons (but that may be excessive) or a trophy mimicking the billboard award Harry Styles won for the Fine Line album.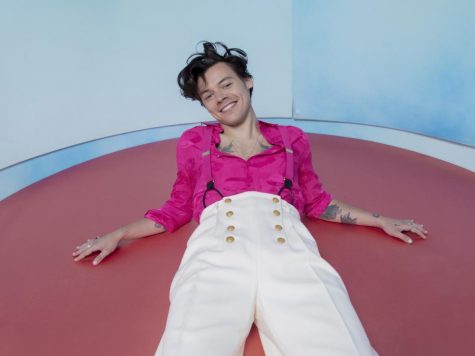 Cost: little to none
You will need: a pair of high-waisted white pants, a pink shirt, suspenders (optional), watermelon (optional), trophy (optional)
Ruth Bader Ginsburg:
Pay your respects to this feminist icon with a stellar Halloween costume. To recreate RBG's signature look, you'll need any black robe, a pair of chunky glasses, big earrings, and a white lacy collar. If you're looking to expand upon this costume, you could carry around a gavel, or some kind of big textbook with the word "LAW" written across it.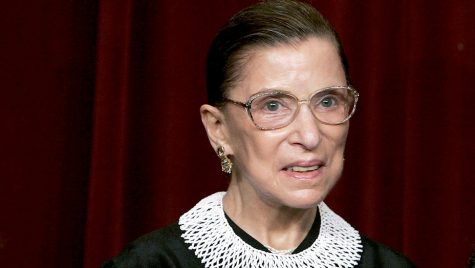 Cost: moderate to little
You will need: RBG's collar, any black robe you can find in your house, and a pair of big glasses
A Mailman/Mailwoman:
Salute our mail-carrying heroes with this culturally relevant costume. All you'll need is a blue button-up shirt, a USPS patch, and a mail-man hat. To add a little more to this costume, you could easily grab a cardboard box and carry it around or carry some envelopes. This costume could also be a group costume. You could grab some friends and drive around in a car with the USPS logo taped onto the car to seem even more realistic!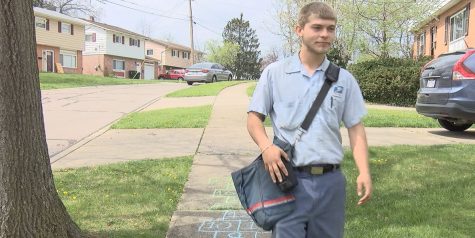 Cost: moderate
You will need: USPS patch that can be bought off Etsy, blue button-up shirt, priority mail box, USPS hat that can be bought off amazon
Joe Exotic/Carole Baskin:
Give everyone flashbacks to the beginning of quarantine with this costume! It can easily work for both boys and girls and is very simple to create. As an extra, consider carrying around a stuffed animal tiger. This will make more people recognize your costume.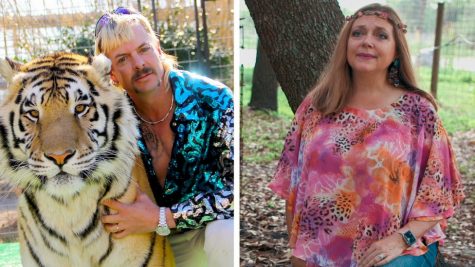 Cost: little to none
You will need: any vibrant shirt button-up shirt, pair of sunglasses, watch (add mustache drawn on for effect)/Large tie-dye like t-shirt, flower crown, big dangly earrings, stuffed animal tiger
Leave a Comment
About the Writer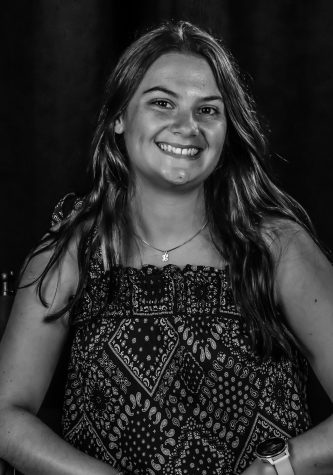 Claire Majerac, Opinions Editor
Claire Majerac is a senior at NASH and is excited to be working as the Opinions Editor for The Uproar. She enjoys reading, trying new breakfast recipes in her kitchen, and making pros and cons lists with Michelle Hwang.