The Emptiest Place on Earth
An Update on the Most Magical Place on Earth
With the advent (and possibly resurgence) of COVID-19, the "happiest place on earth," Disney World, hasn't exactly been going through the happiest of times lately. The cherished and beloved company has had no choice but to lay off over 11,000 Walt Disney World cast members in Florida due to the financial impact of the pandemic. However, in California, Disneyland has yet to reopen due to state health and safety mandates.
According to the official Disney travel website, numerous procedures are also in place to minimize the spread of illness, such as robust cleaning procedures and training for cast members. Because of strict guidelines to ensure the safety of guests regarding social distancing, temperature screening, and mask requirements, Disney has had to enforce many restrictions and temporarily cancel certain live entertainment and their renowned firework shows.
With all these new modifications in place, frequent visitors say that for people traveling from far away, it really isn't worth it to visit during the pandemic since the full Disney experience is minimized. Vice President of Walt Disney World Resort Live Entertainment, Bettina Buckley, wants to prioritize visitor health and maintain proper guidelines.
"
Determining which shows can return and when is a complex process."
— Bettina Buckley
"Determining which shows can return and when is a complex process," Buckley said in an update on October 30th. "As with the rest of our phased reopening, we will also consider the guidance of health officials and government agencies in determining when the time will be right to adjust capacity, and as soon as it is appropriate, we will start to bring additional entertainment back."
The Disney situation is not unique. In fact, it seems to serve as merely one example of the extreme challenges that the travel and entertainment industries (and especially their employees) have had in weathering the unprecedented COVID-19 crisis.
The Walt Disney Co.'s plan to eliminate 28,000 jobs—due to restrictions and costs from the pandemic—involves laying off many workers, two-thirds of which include part-time workers. Kate Shindle, President of Actors' Equity Association, offers her condolences to all those who lost their jobs. 
"Our hearts go out to all the cast members at Walt Disney World," Shindle said in an interview with USA Today. "Disney has made it clear that our members would face work reductions since they announced layoffs of nearly 28,000 employees. That does not make this news any less painful."
"
Disney has made it clear that our members would face work reductions since they announced layoffs of nearly 28,000 employees"
— Kate Shindle
As of last Wednesday, Walt Disney World has laid off 720 singers and actors, with only 60 Equity performers returning to work at the park. Despite the harsh reality of the loss of the financial livelihoods of these furloughed employees, the association has stated that the laid-off performers would maintain their right to be recalled for job openings until the end of 2021.
Determined to keep park visits as enjoyable as possible for guests, Disney has been working hard to keep the magic alive through fun events, such as modified parades and socially distanced character sightings throughout the park. Although it is tentative when the parks will be back in full operation, Disney is optimistic for the future.
"Like most of our fans, we know that our beloved entertainment cast is an incredibly special and essential part of the Disney experience," Buckley said. "We look forward to the day when we can welcome back more entertainment to our parks, and we will share more news about these announcements as we're able to do so."
With the hope that COVID-19 will be mitigated and the potential for vaccines and therapies on the horizon, time will only tell what the future holds for the most magical place on earth to be once again restored to its full capacity, and for cast members to resume their opportunity to make wonderful memories for guests.
About the Writer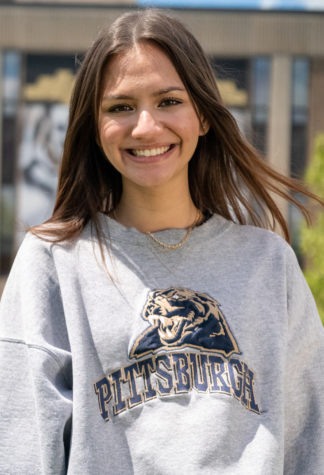 Sofia Brickner, Senior Staff Writer
Sofia Brickner is a senior at NASH who enjoys listening to oldies, watching movies, skateboarding, and playing the ukulele. When she is not working you can find her frequently adding new music to and listening to her Spotify playlists religiously, as well as editing movies.