Student views on the extended shutdown
On Monday, NA announced a two-week suspension to in-person learning.
It feels like March all over again.  As coronavirus cases are on a quick rise, schools are once again closing to keep their students and faculty healthy and safe. 
As announced on Monday, November 16th, North Allegheny School District will extend the suspension of in-person learning until 12/1.  North Allegheny is not alone, as schools across the state and nationwide have been announcing their temporary halt to in-person instruction, as well. 
With the holiday season approaching and COVID-19 cases already on the rise, the shutdowns have not been a surprise to most.
"I think we all saw it coming," junior Olivia Phillips said. "It's just disappointing because things started to look up and maybe we could be getting back to normal."
With the second wave of cases growing in size, students are preparing not only for a social shutdown but also for a disruption to their learning, with the possibility of not being able to see all their friends.
"I wish we could go to school," Phillips continued, "because it not only beneficial to our learning, but it's also hard not seeing all of our friends, which is what is coming with another shutdown and not learning in-person."
Megan Roth, a junior, is concerned about all of the distractions and stress her home environment presents while being at home all day with the rest of her family and siblings, who are in classes as well.
"Personally, I would rather be in school because I learn better in that environment," Roth said. "At home, there are more distractions, and I tend to miss some of the information because of computer problems. All my siblings are also home, so at some points of the day, we can hear each other's class, which can be a distraction on its own"
But not all students agree, pointing to several advantages of attending school without the hassle of needing to leave the house.
"I really like remote learning because I like being able to work at my own pace to a certain extent," Junior Sophia D'amico said. "I also like having extra time in the morning to sleep in, making it easier to focus in class because I'm well-rested."
As states across the country are setting new rules to slow the transmission of the virus, schools and workplaces are preparing for round two of possible quarantine. Students and parents now need to accommodate the latest changes and postpone or cancel their holiday plans with extended families in hopes for a return to normalcy, though news of hopeful vaccine development has been promising.
For junior Maisy Wadlow, having to deal with the stressors of being fully remote, even more so than the hybrid model, will be a challenge for all, but it will be worth the frustration if it minimizes the risks to public health and safety. 
"I think the school shutting down was for the best. Although it is not ideal and I would rather be in school with everyone, it is safer for everyone to be remote until we are told what's next," she said.
About the Writer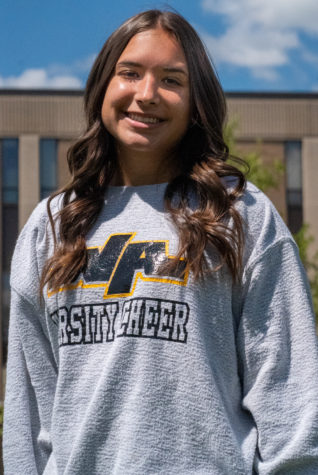 Mary Marzula, Staff Writer
Mary Marzula is a junior at NASH this year. After her first year writing for the school newspaper last year at NAI, she will continue this year for The Uproar. Mary is a fun, outgoing girl who is either cheering teams on the sidelines with the rest of the varsity cheer squad or at home with friends and family.