Thanksgiving Traditions in 2020
Many students' traditional Thanksgiving plans have been disrupted by the pandemic.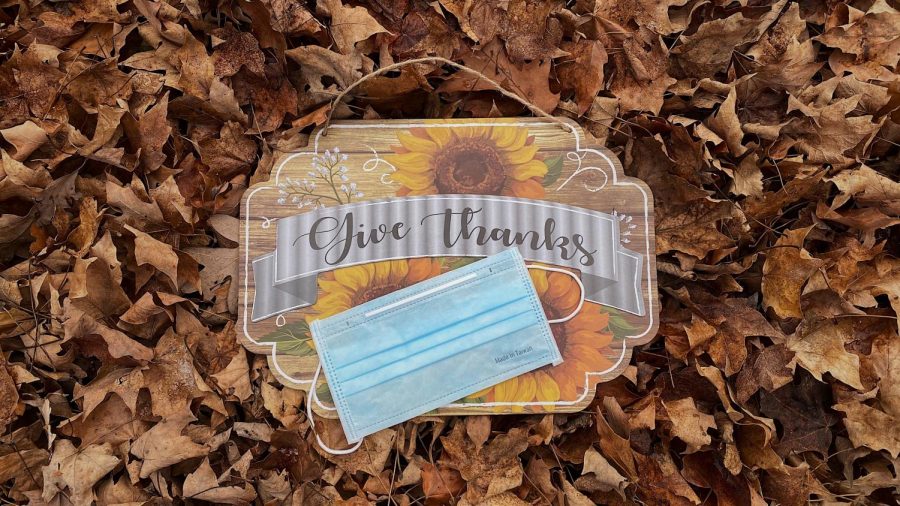 For many families, Thanksgiving would be incomplete without the loud talking, the boisterous laughter, and the occasional fight.  This year, however, may be a different experience.  Most will have emptier houses, quieter discussions, and smaller turkeys.  Instead of the usual cheerful feelings that the holidays usher in, the mood will be more subdued this year in light of recent events.
Across America, many people are making changes to what they are accustomed to. With the ongoing pandemic and the risks it poses to everyone's loved ones, people are adapting their normal traditions.
Junior Concetta Bochicchio's family, per tradition, is getting together for Thanksgiving. But, this year, there is one more major step they're taking before the meal.
"This year everyone in my family and extended family is supposed to get tested [for COVID-19] before we all get together," Bochicchio said. "Nothing else has really changed because my family getting tested pretty much eliminates any worries we would have had."
While some famlies are getting tested to avoid any issues, others are changing their normal schedules to make the holiday safer.
"I am unable to see my extended family on Thanksgiving. We have to wait until the weekend after to see them," senior Charity Koontz said. "My great-grandparents are at high risk [for the virus], so they are just spending the day with their own kids instead of all of us to be safe."
Some students are feeling the brunt of this year's changes, not only because they are unable to see family, but they also cannot partake in beloved holiday traditions.
"My family usually goes to Sharon, PA, and visits family for Thanksgiving," senior Kaelyn Jones said. "We do the Gobble Wobble 5K run on the morning of Thanksgiving, and then we spend the rest of the day with family in a big gathering at my grandpa's house. Because of COVID-19, we can't travel to see them since some of my family is high-risk, and the 5K will not be held in-person this year."
Senior Dev Kartan's family also will be avoiding big gatherings this year.
"
A lot of my cousins are doctors, so they are consciously avoiding Thanksgiving this year."
— Dev Kartan
"A lot of my cousins are doctors, so they are consciously avoiding Thanksgiving this year. It'll probably be much, much smaller," he said. "My grandfather, aunts, uncles, and cousins have all tested positive for COVID-19 or antibodies recently, so we are avoiding each other as much as possible. It makes Thanksgiving a bit of an impossibility at the moment, at least a big one like we do every year."
Other traditions, such as Black Friday shopping, are also no longer an option for some families.
"I am unable to celebrate with my family this year, and we are not going Black Friday shopping either," senior Sydney Bianchin said.
The restrictions on traveling have also altered usual plans.
"My whole family can't fully meet up for Thanksgiving since COVID-19 has limited between-state travel," senior Mark Zaccardi said.
With so many people separated from their families and missing out on their traditions this year, it will be a Thanksgiving to remember for all the wrong reasons.
As Turkey day quickly approaches, Jones can only think of one thing that's certain about the holiday.
"This year is just going to be very different from past years," she said.
About the Writer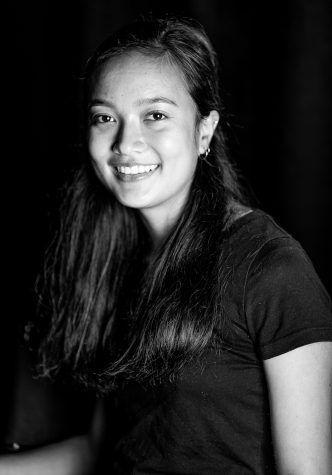 Emma Kim, Staff Writer
Emma Kim is currently a senior at NASH. She enjoys playing field hockey and participating in different clubs. If she is not doing that or homework, she is most likely reading a book or watching too much Netflix.