Farming Reimagined
A new era in agriculture is helping to provide underprivileged Americans with easy access to produce.
Like many Pittsburghers, Lisa Freeman lives a fairly normal life. She is a wife and a loving mother, who has raised her family in the Manchester neighborhood of the city's North Side. Her devotion to her job as a social worker has helped her achieve her goals in life, but now she's moving on to her next big project—opening an urban farm.
"I started growing for a project that I developed—Manchester Growing Together Garden," Freeman explained. "It was located right outside Manchester Elementary School, which was the poorest school within the Pittsburgh Public School District. The garden was meant to be an extension of  the school and an outdoor learning space for the kids to plant, discover, and learn all about growing and nurturing."
Freeman's name in the area quickly became synonymous with opportunity. For several years, she's worked alongside children and adults alike to create a safe haven in the Manchester community, and she's now determined to make it accessible to everyone.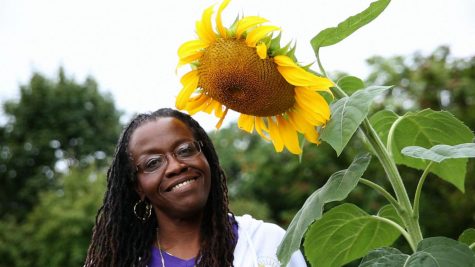 "I love people, engaging with people, solving problems, taking a stand, and making sure people are well," she said. "I am happy if [my farm] is a safe space for neighbors to come together and enjoy the offerings."
Freeman Family Farm is currently in the final stages before an official opening, which will likely happen in the upcoming weeks. According to her website, Freeman's goal is to create a safe space for "older and younger generations, people of different ethnic backgrounds, and sexual orientations."
While urban farms like hers provide many benefits within their respective communities, their impact may be much larger around the globe. City dwellers and suburban families often rely on faraway, rural farms to provide fresh produce and food. The agricultural industry—an industry that has long been centered in the nation's midwestern and southern regions—is finally moving outward.
Hauling trucks of food into cities for large consumption takes a dangerous toll on carbon emissions and drastically increases the cost. When poor urban neighborhoods can't afford healthy produce, they often turn to the cheap alternative—heavily processed snacks. 
"
The food system relies entirely on trusting the people that were involved along the way."
— Lisa Freeman
"The food system relies entirely on trusting the people that were involved along the way," Freeman explained. "We have to trust the farmer that produced the food. We have to trust the grocery store that sold the food. And dare I say, we have to trust the corporations that might have been involved in processing or transporting that food."
Freeman is now combatting this system, educating her community on the benefits of urban agriculture. In fact, the University of Sheffield published a study earlier this year that detailed this impact, concluding that if just ten percent of Sheffield's green space was used for agriculture, fifteen percent of their population would receive their daily fruit and vegetable requirements.
While fifteen percent may seem minuscule, the city of Pittsburgh alone has a poverty rate of around twenty percent. Farms like Freeman Family Farm will help to support and feed these underprivileged individuals.
A large and necessary stride to easy food access, implementation of urban agriculture may be Pittsburgh's next big initiative. The Grow Pittsburgh organization allows individuals to "adopt a lot," which gives them the opportunity to grow their own community garden and learn more about the ecosystem. 
It's a small step in the right direction for urban neighborhoods and could re-invent the agricultural industry. For Lisa Freeman, however, urban agriculture is an opportunity to shape the Manchester neighborhood and make new relationships along the way.
About the Writer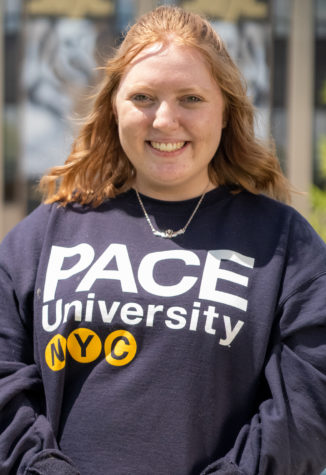 Lucie Flagg, Co-Editor-in-Chief
Lucie Flagg is a senior this year. She enjoys the finer things in life, such as sushi, napping, and her dog, Daisy. Along with writing for The Uproar, she also contributes to NATV. Outside of school, Lucie works at Naturally Soergel's, and she watches Impractical Jokers whenever that's not happening. Lucie plans to attend Pace University in New York City next year to pursue a career in media production.