The Good That Came From 2020
2020 seems like a horrible year on the surface, but many wonderful things still happened.
As 2020 comes to a close, most people can't help but think of all the bad things that happened. The COVID-19 pandemic and consequent deaths shocked the world, and in general, it was hard to find a lot to be optimistic about.
Normally, it isn't that hard to name a few good things that happened throughout the year, but 2020 has challenged all of us. While most people want this year to be over and to never speak of it again, believe it or not, the past twelve months had some positive aspects as well.
We became so much more appreciative of who we have in our lives. 
You never think that anything bad will happen to you until it does. Many families this year have dealt with the hard losses of their loved ones. 2020 has been a huge reminder to all of us to keep our friends and family close and to never take anyone in our lives for granted. Along with that, not being able to see family on birthdays and holidays has been really tough for most people. As much as we say technology has saved the year with family Zoom calls, it's just not the same. Most people are entering 2021 with a new appreciation for quality time with their loved ones.
Quarantine boredom has been limited due to the rise of TikTok. 
Everyone's guilty pleasure this year has been watching hours of TikTok, as much as we may hate to admit it. Learning all of the trending dances was just as time-consuming as watching our favorite celebrities execute them. During quarantine, the well-rounded app has helped to fill our days by teaching us not only how to dance, but also how to bake new recipes and make DIY decor for our houses. 
The "quarantine 15" has motivated many families to create at-home gyms and custom workouts. 
When gyms began to close in early March, many people decided to cancel their memberships and workout from home. Basements became at-home gyms, and treadmills, bikes, and weight sets were in high demand. Working out became a therapeutic activity for many people to escape the reality that they were dealing with. 
Wearing sweats as your everyday attire is the new normal. 
When most Americans began to work from home, few people woke up early to put on their normal work attire. When employees realized their bosses could only see their top halves on the computer camera, many took advantage and wore sweatpants or other comfy loungewear. Even after quarantine, when we were able to go out, everyone was so used to it that it became the new style wherever you went. It got to the point where one of the trendiest things to wear this year was a matching sweatsuit and some cool sneakers.
Many people become more fond of spending time outdoors. 
Not many people can stay indoors all day and night while keeping their sanity. So, during lockdown, National Parks became big attractions. As the weather got nicer, instead of sitting inside and binging the same TV show for the third time, many families packed up the essentials and took road trips to different parks. Parents could trick their kids into exercising, and everyone was able to enjoy time with their family outdoors. It cast nature in a new light, as many people were thankful for the change of pace.
Families found new, creative ways to celebrate. 
Many people's creativity was showcased this year with drive-by celebrations and Zoom family parties. For anyone, especially kids celebrating birthdays, not being able to see friends and family is tough. Low and behold, someone thought of the great idea which soon became a trend for lots of families—drive-by birthday celebrations. It was a great way to see the people you love from a distance and still celebrate the special moments in your life.
Zoom was also a huge connectivity platform for work, school, and extended families. Although talking through a screen isn't the same as in-person gatherings, watching your grandparents trying to figure out the camera definitely made up for it.
Many people started small businesses.
When many Americans were losing their jobs and in-need of some extra money, many began small businesses—selling anything from mugs to signs to jewelry. Many customers wanted to help out those struggling to provide for their families, but they also genuinely loved the products they were buying. Word spread, and some people are now making a living off the businesses they started in quarantine. 
***
This year has opened our eyes to how much the little things in life really matter. 2020 has been a tough year for all of us, but with the help from friends and family, we have been able to grow closer and come out stronger together. As much as we all say it was the worst year ever, so many amazing things came from it.
About the Writer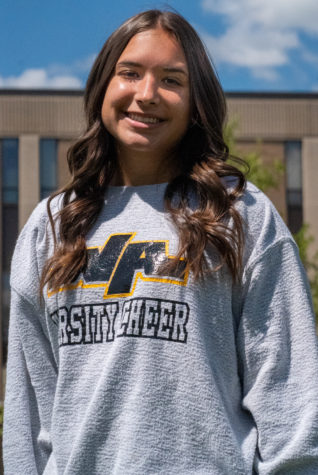 Mary Marzula, Staff Writer
Mary Marzula is a junior at NASH this year. After her first year writing for the school newspaper last year at NAI, she will continue this year for The Uproar. Mary is a fun, outgoing girl who is either cheering teams on the sidelines with the rest of the varsity cheer squad or at home with friends and family.