To Put the Record Straight
It's about time the baseball record books take account of the prodigious talent in the Negro Leagues
Records, it is commonly said, are made to be broken.  But what if they already have been?
The MLB recently announced that it will begin including statistics from the Negro Leagues in their official record books. While this is noble advancement for the league, most fans would agree that the change is long overdue.
The Negro League was a professional baseball league that existed from 1920 to 1948 and was exclusively for African-Americans. At this time, only white players were allowed to compete in the Major Leagues (at the time arrogantly referred to as "Organized Baseball") despite the fact that many of them were less talented than some of the players in the Negro Leagues. Most notably, Jackie Robinson played in the Negro Leagues in 1945 before he eventually broke the color barrier in the Majors in 1947.
While Robinson's team, The Brooklyn Dodgers, was met with harsh backlash for signing a Black ballplayer, the years that followed saw much more integration in the Major Leagues, and the Negro Leagues were disbanded in 1948 as their best players left for the majors. 
However, many of the great achievements of Negro League players have been forgotten, as their achievements were not included in the Major League record books. In fact, once Negro league statistics are added, one of the most important MLB records could be changed forever.
The record for the most career home runs is arguably the most revered in baseball. The current record-holder is Hall Of Famer Barry Bonds, but there are claims that Negro League legend Josh Gibson of the Homestead Grays and Pittsburgh Crawfords hit over 800 homers in his career. Gibson only has 238 documented home runs, but stats are still being compiled by the MLB, and if the stories are true, Gibson could end up as the new all-time home run leader.
Gibson has another statistic that may catapult him to stardom. In 1943, Gibson finished the season with a batting average of .441. An average over .400 has only been achieved 20 times in league history, and if this season is added to league statistics, Gibson will join an elite club of MLB greats. Gibson would also claim the title for the last person to hit .400 in a season. Ted Williams, the current record-holder, achieved a .400 batting average in 1941, two years prior to Gibson's .441 season.
It's certainly curious why this change wasn't implemented years ago. In 1969, the MLB declared four professional baseball leagues as "major leagues." Only those leagues were included in the MLB record books, and the Negro Leagues were not included, despite having arguably more talent than all of the other leagues combined. Three of those leagues didn't last more than three years.
It's beyond debate that the Negro Leagues were left out of baseball's record books purely due to racism. They were long ignored and disrespected by Major League Baseball. 
As baseball historian G. Edward White noted, "By being the opposite of Organized Baseball's idealized image, the Negro Leagues served as their own justification for the exclusion of blacks from the major leagues. They appeared to demonstrate just how "contaminated" major league baseball would become if blacks were allowed to play it."
Such was the bigoted logic of the former team owners and league commissioners of America's national pastime.
It will take some time to see how much of an impact Negro League stats will have on the MLB record books. Thankfully, baseball fans and former Negro Leaguers can breathe a sigh of relief knowing that the sport's legends will never be forgotten.
About the Writer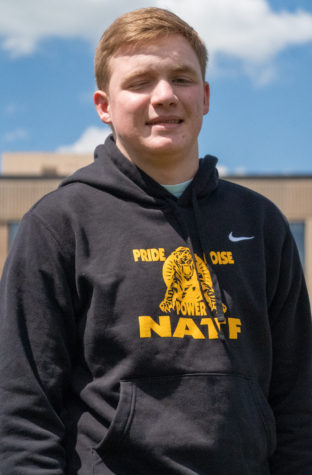 Flynn McGurrin, Staff Writer
Flynn McGurrin is a junior at NASH who enjoys golfing and watching any sport he can find.