My First Feast of the Seven Fishes
The Italian-American holiday tradition is as extravagant and delicious as it sounds.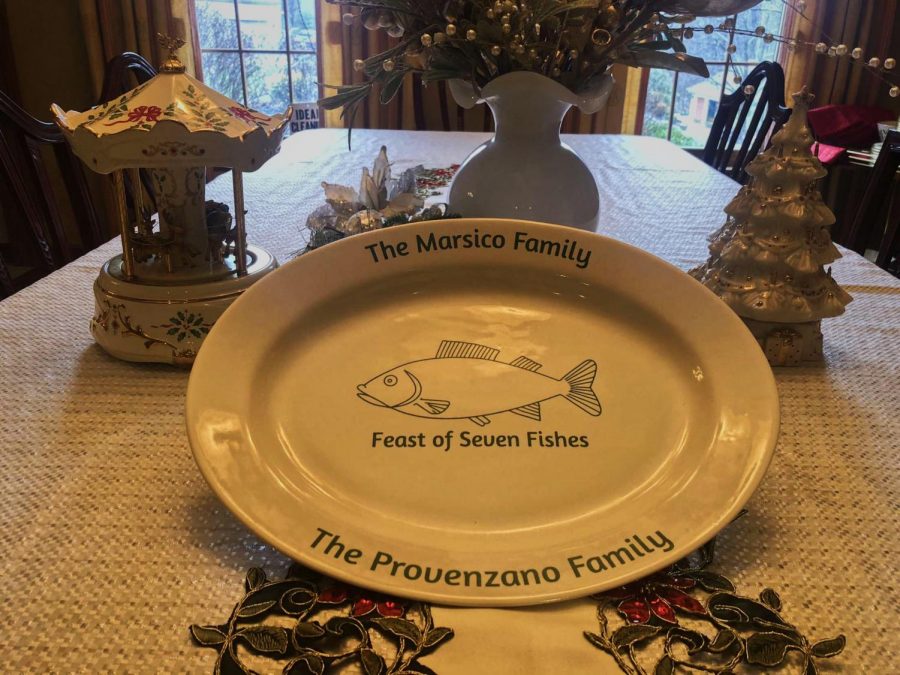 Celebrating Christmas means different things to different people. For Christians, the original reason, remembering and rejoicing the birth of Christ, continues to serve as the primary reason to observe the holiday. Other traditions, such as decorating a tree, baking cookies, singing carols, and exchanging gifts, also have become an important part of the holiday season for many families in the United States.
But in addition to these mainstream activities, Christmas also provides the opportunity for many American families to embrace their ethnicity. One such popular event for Italian Americans is called the Feast of the Seven Fishes.
The Feast of the Seven Fishes is one of the most popular Italian-American celebrations. Traditionally, a family can prepare a meal consisting of seven different seafood dishes or prepare one or two different types of fish in seven different ways.
Ironically, most people residing in Italy have never even heard of this tradition. This may sound odd as it is an Italian-American tradition, but Italy is a very diverse country with its own regional cuisine — not terribly unusual, considering that this is similar to how Irish-Americans celebrate St. Patrick's Day much differently from the Irish.
However, it is easy to see how the Italian-American tradition may have evolved over a long period of time. In fact, eating fish is actually a common practice by Roman Catholics. It is customary to not eat meat and dairy prior to certain holidays, including Christmas.
Also, the number seven also has a great deal of significance in Christianity. In addition to acknowledging the seven deadly sins, Catholics also exercise seven sacraments as part of their religion.  
Even though my maternal grandmother is 100 percent Italian, our family has never participated in the Feast of the Seven Fishes. My grandmother's parents were originally from Sicily and came to the United States in search of the American Dream and never taught my grandmother how to speak Italian. They also chose to participate in more Americanized traditions and leaned more towards eating turkey and ham rather than fish on Christmas Eve. 
When the opportunity for me to partake in a Feast of the Seven Fishes, hosted by a local North Allegheny family, presented itself, I jumped at the chance. I wanted to explore my ethnicity like I never had before with the modern twist that the Provenzano family has on the celebration. Lucky for me and for the readers of The Uproar, they hosted the event on December 23, rather than on December 24. Not only was I able to write this article, but I will also still be able to celebrate my own family's traditions on Christmas Eve. 
I arrived at their house at 6:00 p.m. before the festivities began promptly at 6:30 p.m. When I first entered their home, the air was filled with a number of wonderful smells such as freshly baked bread, sugar cookies, fresh vegetables, and seafood… lots of seafood. I was pleasantly surprised to find out that each course was presented one by one which gave us an opportunity to truly enjoy what was being served. All eight of us were seated around their kitchen island  Since I had skipped lunch that day to prepare my stomach for the night, my mouth began to water at the sight of the first food presented.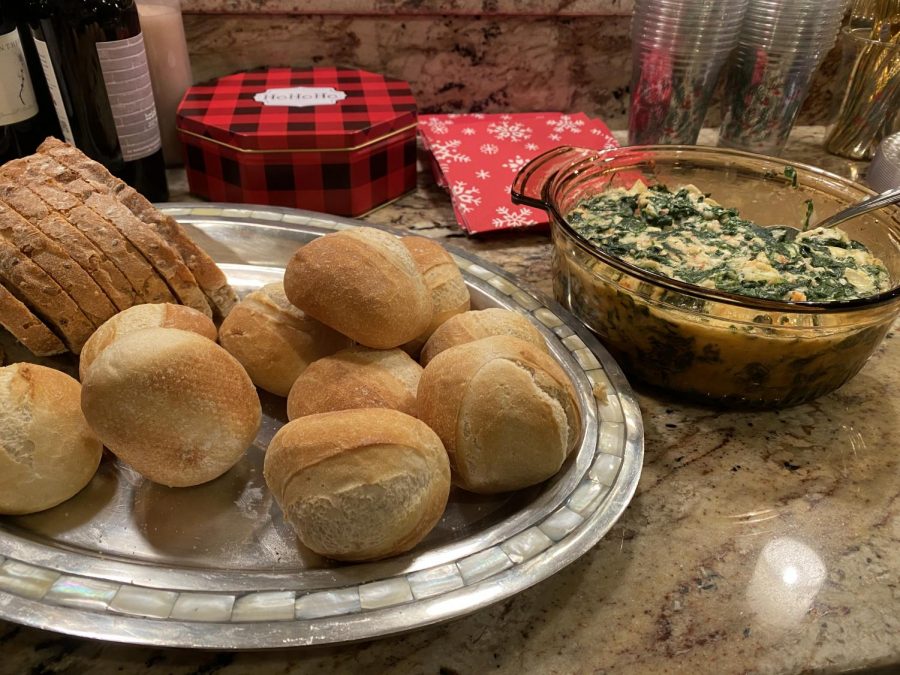 I was excited about the first course because I had never tried lobster before. Served with piping-hot homemade rolls, this decadent dip was simply outstanding. Now I finally know what all of the fuss is about.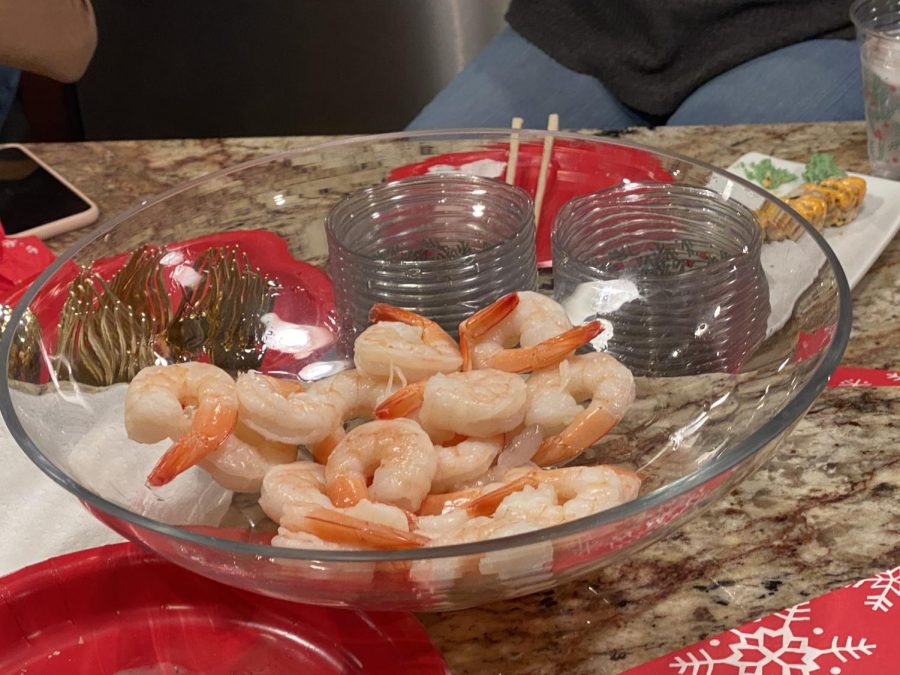 For our second course, we had shrimp served with cocktail sauce. No, thank you. Although others around the table said that the shrimp were amazing, they are simply not my cup of tea (or maybe I should say cup of sea). Even if I had wanted to try one, I do not think I would have had the opportunity. They were all gone in a matter of minutes.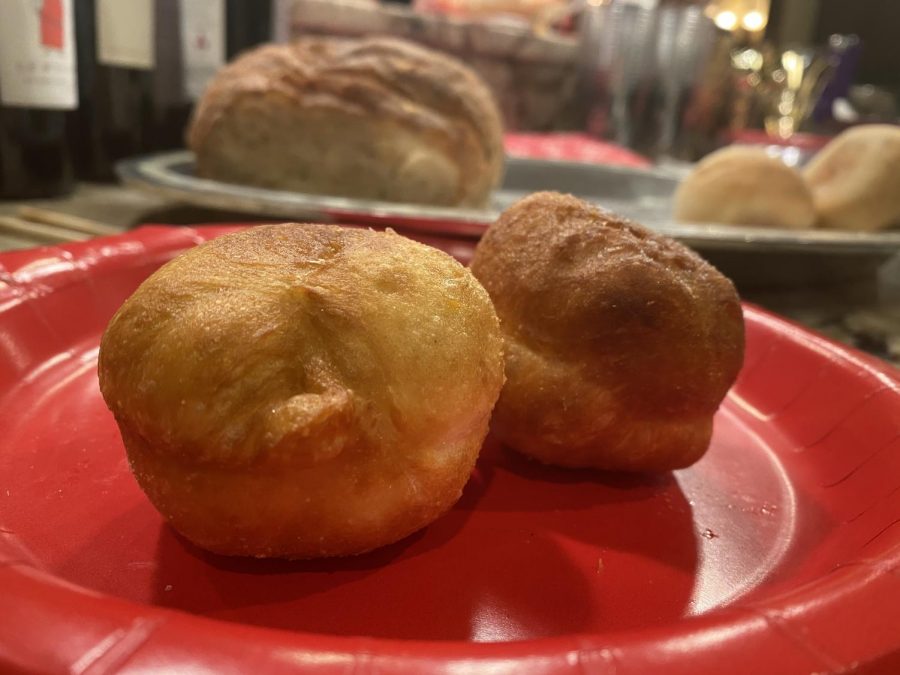 Next up was my favorite bite of the evening and it was not because I helped to prepare it. We took dough made from scratch a few days in advance and cut it into lemon-sized pieces with kitchen shears. We inserted slices of cheddar cheese in the center and then fried them until they turned golden brown. Finally, we topped them with flaky salt. The cheese was so deliciously melted and gooey.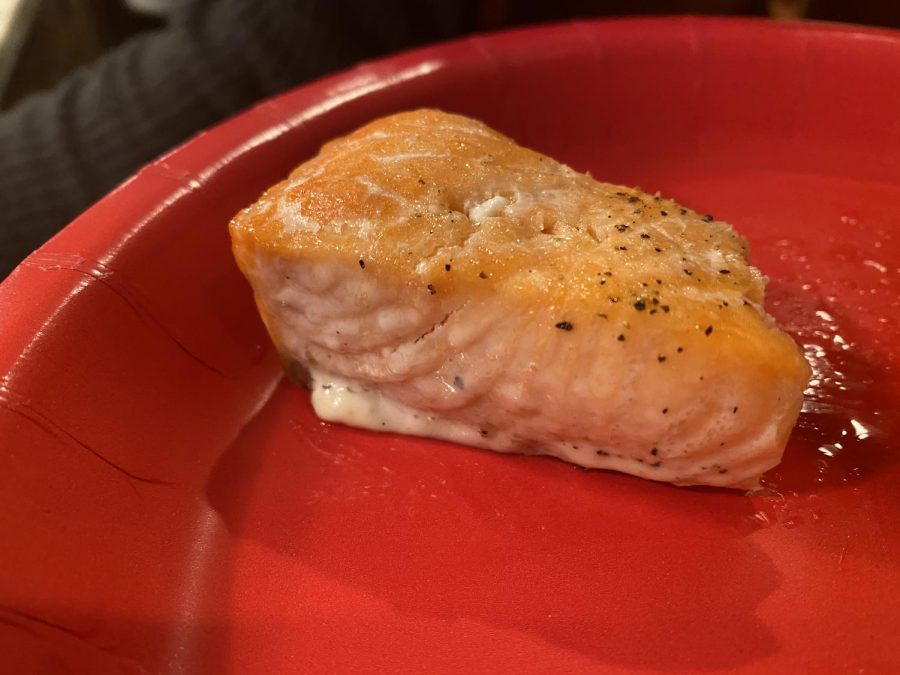 I am not ashamed to admit that I ate three of the fried cheese balls and I was starting to get a little full. However, salmon is practically a mainstay for the Feast of the Seven Fishes, so I knew had to try it. Salmon is one of the few types of fish that I genuinely enjoy, and this particular filet was cooked to perfection. To go with the salmon, my hosts made a delicious sauce with mayonnaise, dijon mustard, and Worcestershire sauce. Oddly enough, I do not like any of the sauce ingredients separate. But together, they made a really good sauce that paired nicely with the salmon.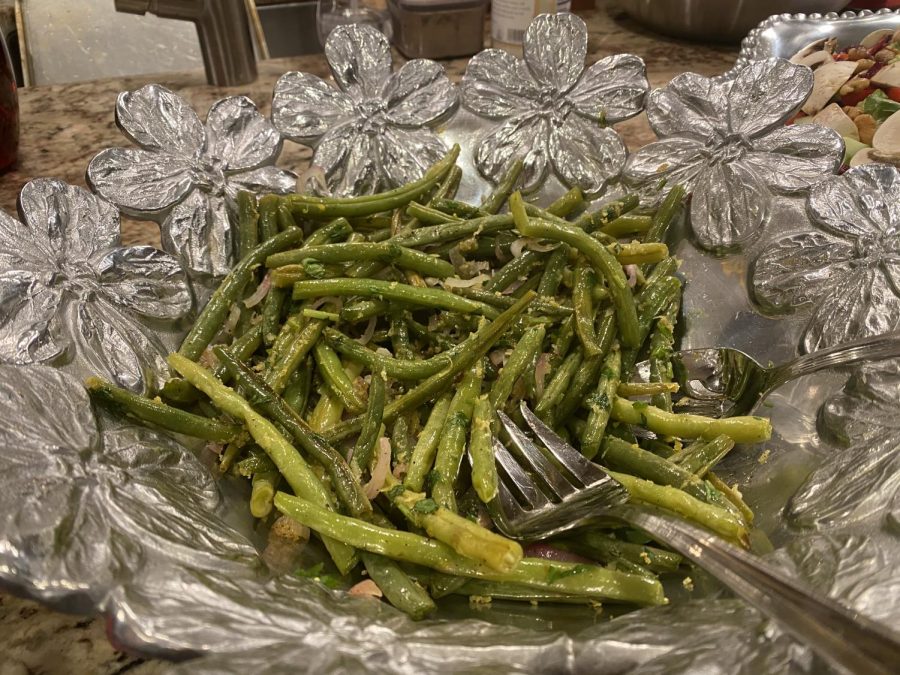 Fresh green beans, as far as I am concerned, are always a huge hit. They were combined and served with a tangy sauce and onion. I had about two servings of these as they were just so good.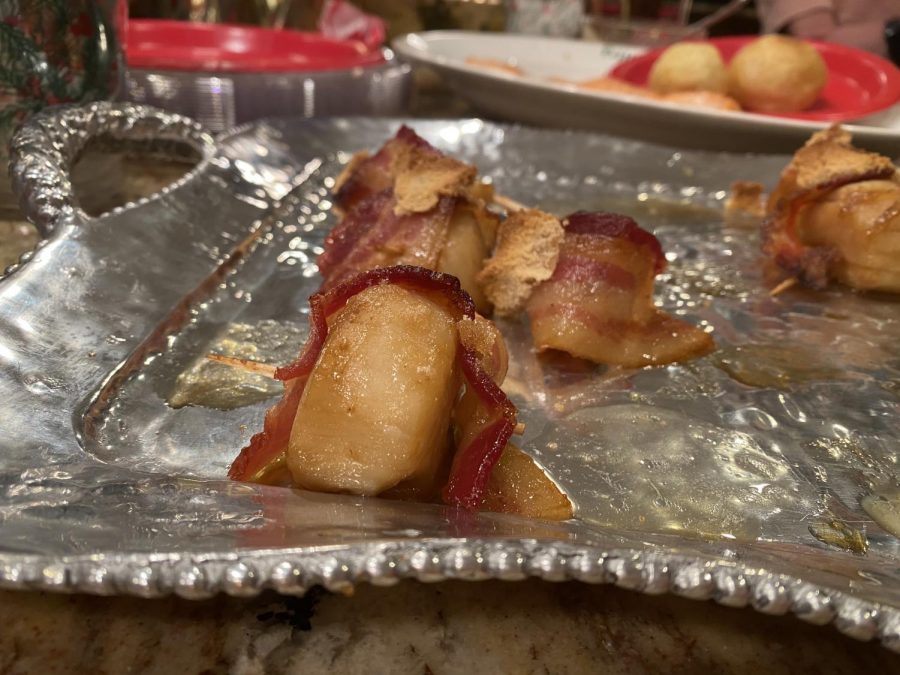 The "surf and turf" offering of the evening was bacon-covered scallops.  Because I am likely in the minority of Americans who do not care for bacon, I politely removed it from my plate and offered it to one of the other guests. The remaining scallop underneath was absolutely delicious.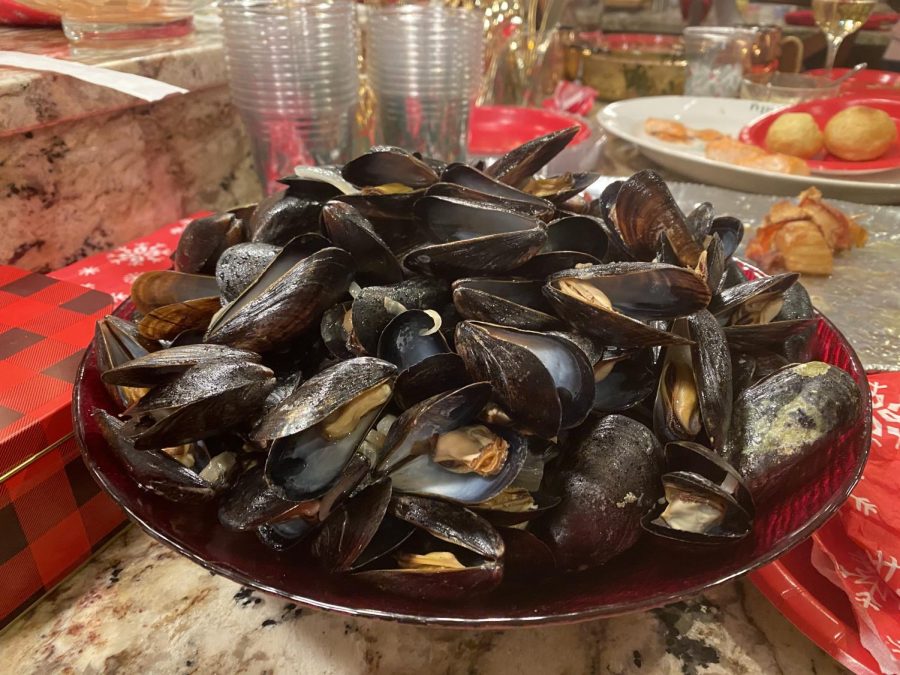 Steamed mussels is another dish that I had steered clear of my entire life. However, in the spirit of the evening, I thought I would give it a shot. To my surprise, I was able to get past the texture and I actually enjoyed them. Honestly, it is hard to hate anything slathered in garlic butter.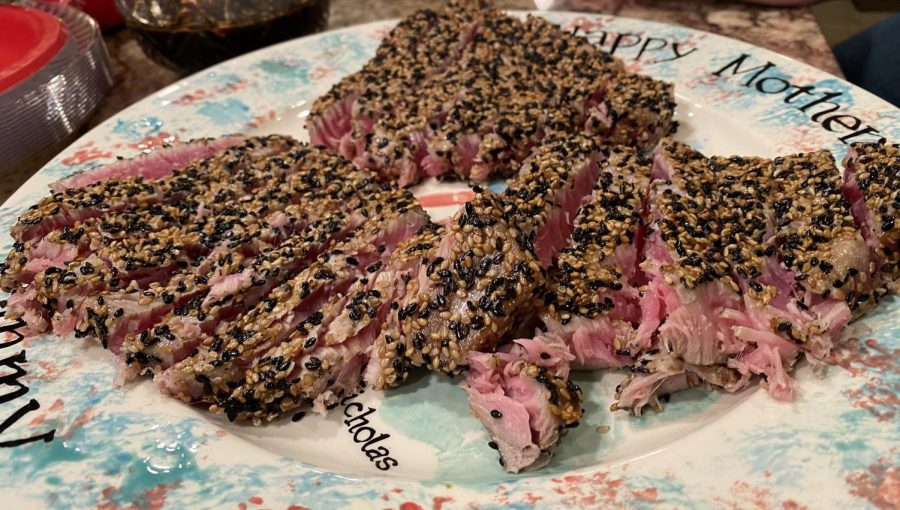 The next dish made me a little homesick for my mother because it is her favorite. Ahi tuna perfectly seared with black and white sesame seeds. It was amazing.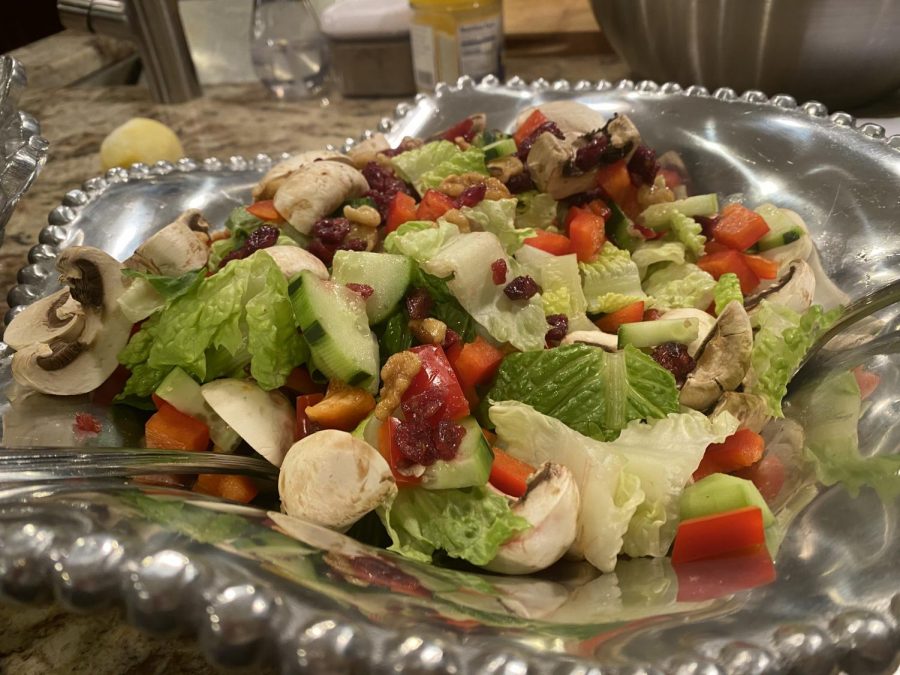 One of the traditions my family actually does follow as part of its Italian-American heritage is eating the salad after, instead of before, the meal. I am not sure why, but we do. It just works.
After experiencing this wonderful tradition for the first time, I am going to encourage my own family to try this next year. I really enjoyed learning more about the Feast of the Seven Fishes and I can not wait for my family to put their own spin on it.
About the Contributor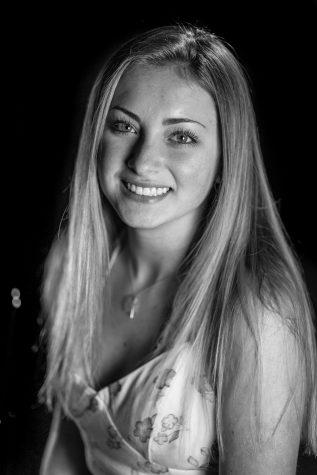 Waverly Younts, Staff Writer
Waverly Younts is a junior at NASH. She wrote for NaEye and is continuing to hone her journalistic skills this year by contributing to The Uproar. She is a cashier at Monte Cello's Wexford, near NASH. When she is not working, Waverly is most likely playing soccer, running track and field, petting her beautiful tuxedo kitten, Stella, or inventing new dishes in her kitchen.