Cultural Calling
MSU moves into the new year with renewed enthusiasm and a list of ambitious plans.
MSU has been an important place for students of all different backgrounds and cultures to express themselves and discuss the issues of today over the past few years, and they plan to continue this into the new year. Although it may be hard to deal with all of the crazy events and social distancing, MSU is committed to finding ways to hold meetings and events regularly. 
NASH senior Faith Nguyen is president of the club.
"As president, it's my job to oversee and delegate the activities of MSU, making sure things run smoothly," Nguyen said. "Alongside our MSU Board, I help plan our weekly meeting agendas, develop future projects, and contribute to decisions that affect the overall direction of MSU. I often communicate to others as a representative of our club as well." 
In addition to organizing for weekly meetings, Nguyen is also looking forward to directing a major event for the club in late March.
"Along with continuing our weekly meetings/discussions, we've got two upcoming events I'm anticipating," she said. "One is a panel discussion between students from all sides of the political spectrum, and the other is a video testimony series on the NA Community. The panel event is set to be on March 19th, and we've gotten permission to hold an altered schedule that day, so periods 7/8/9 are reserved for our event. It's exciting stuff." 
Nguyen is not the only student who helps the club run smoothly. There are many others that help out with the club, including publicity director and Milla Penovich.
"As publicity director for MSU, I do things like run social medias, help advertise for events we host, and attempt to reach new people about MSU," Penovich, a NASH senior, said. "I teach people what MSU is, and answer questions about the club for those looking to join."
Penovich has also done work to make sure that joining MSU is an easy task and that everyone who wants to join has the opportunity.
"MSU does not require you to sign up, meetings are open for you to come when you are able to, and attendance is not required," she explained. "We are still having meetings online, despite the challenges we are facing with corona. Our Instagram page, @nash_msu, has instructions on how to join our blackboard page and more information and reminders about meetings."
"
We want to feel like a space that people can come to and feel welcomed."
— Faith Nguyen, MSU President
Of course, all these meetings and exciting events would not be possible without the MSU sponsors, a role given to NASH teachers Mrs. Keyes and Mr. Bishop.
"Our role is to support students in any way possible and provide a safe space to discuss culture and current events, " Keyes explained. "Mr. Bishop and I are both are huge advocates for equity and inclusion and MSU allows us to promote that amongst our students." 
Keyes further explained the club's commitment to building a stronger community at North Allegheny and across the globe.
"I believe it's important to have a club like MSU at all schools, but especially in a school like North Allegheny," Keyes said. "Making students who come from different cultures and backgrounds feel like they matter and allotting them the opportunity to share their culture has been educational and fun for us all, and we have to embrace the cultural difference of our students to ensure they are heard, seen and supported. " she continued, "It's sometimes hard to have those tough conversations but MSU provides a space where students can feel at ease." 
Keyes sentiments about the purpose of this club were echoed by Mr. Bishop, who is anticipating another active year for the club.
"MSU's goal for the year is to continue to carry out our mission to be a consistent, reliable meeting space for people of diverse backgrounds, " Bishop said, "and to bring inclusivity, cultural awareness and sensitivity and equity to the NA Community."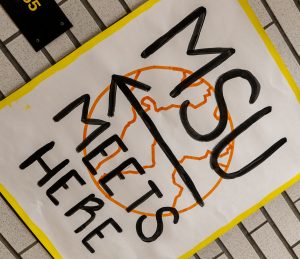 Reliability and consistency are common values among the members of the club.
"Our goal this year is to maintain consistency and reliability," Nguyen said. "Obviously, there are great limitations to what we can do this year, and so we're doing the best with what we've got. It is especially tough since MSU is such a social club, but we still want to stick out for our members." She then went onto say, "We want to feel like a space that people can come to and feel welcomed." 
While these values are certainly admirable and are the core of what this club stands for, they are not the only things that MSU tries to achieve.
"MSU presents opportunities for education to students and staff on cultural or racial differences that they may have not known of before," Nguyen added. "It is a necessary safe space where everyone is free to learn ask questions and have open discussions no matter your political party or race. We aim to educate, unite the student body, and build a more compassionate environment between all students and staff." 
For Bishop, the future of the club has never looked brighter, and he's eager to open the club's doors to all interested students.
"MSU is always accepting new members," he said. "We meet on Fridays during lunch periods 5 & 7, and all are welcome to come join in healthy conversation, and hopefully you will leave having learned something new." 
About the Writer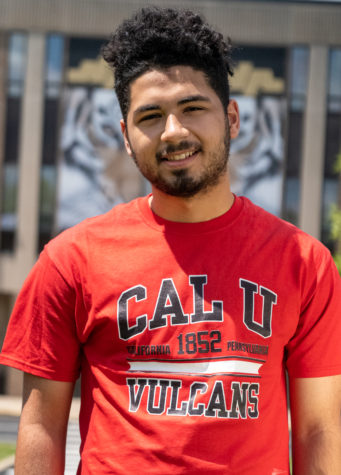 Christiaan Titus, Staff Writer
Christiaan Titus is a senior at NASH and is beginning his first year writing for the Uproar. He is also a member of the Multicultural Student Union, as well as the Social Justice Club. Some of his favorite activities include playing soccer, watching Impractical Jokers, and running.