More Than a Number
Three years ago, horrific violence befell Marjory Stoneman Douglas High School in Parkland, Florida.
On February 14th, 2018 at 2:21 pm, within a span of six minutes, an active shooter at Marjory Stoneman Douglas High School in Florida claimed the lives of 17 individuals. 14 of whom were students, and three of whom were teachers. As the three-year anniversary approaches, these innocent students and teachers become a statistic, but they are more than a number. In response to the shooting, some families of victims have established memorial pages or organizations in their memory.
Alyssa Alhadeff, 14
Freshman Alyssa Alhadeff had big shoes to fill playing out on the field with her fellow classmates.
Although she was one of the smallest on the soccer team, she was known as one of the feistiest players, oftentimes being a big contributor to her team's success. 
Even being on track to one day go pro and play in college, she never let anything get in her way, always dreaming of one day playing on the U.S Women's Soccer Team. Sadly, Alyssa and her dreams were taken from her, and a few months after her passing, she was honored by the U.S women's national team.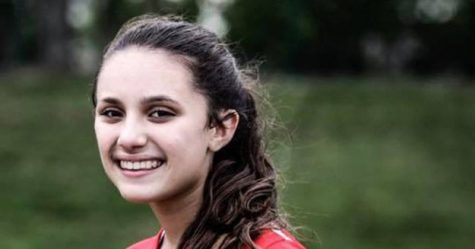 Alyssa's memory lives on in the Parkland community. Her mother Lori Alhadeff won a seat on her school board to make the school system better. A playground is in development to be built to celebrate Alyssa's life.
Martin Duque Anguiano, 14
Freshman Martin Duque Anguiano grew up in a loving family with five siblings to keep him occupied. 
As the middle son of Mexican immigrants, Martin was known to be a proud member of the U.S. Army Junior Reserve Officers Training Corps and would often show off his accomplishments to his friends and peers.
Anytime his friends were asked to describe him in a word, it was always "loyal." He was even described as a "shine of light in the world."
Martin received the U.S. Army's Medal of Heroism after his death.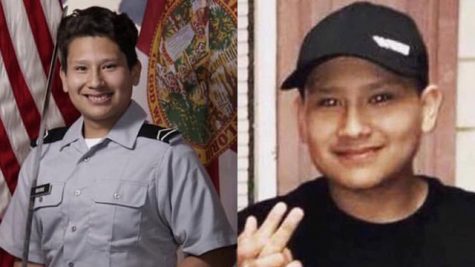 Currently, Martin's family has not made any public statements since 2019, taking a step back from media outlets to take the time to mourn the loss of their beloved son.
Jaime Guttenberg, 14
Freshman Jaime Guttenberg grew up in a world of non-stop dance.
A normal day for her would consist of eating breakfast with her family, arriving at school, and finishing the day with long dance practices.
"I dance because it makes me feel possibilities are endless and limits don't exist," she once said. "Every time I leap, I feel as though I've touched the stars."
Her ambitions in life didn't end at just dance; she dreamed of being a pediatric physical therapist to help any active dancers like herself.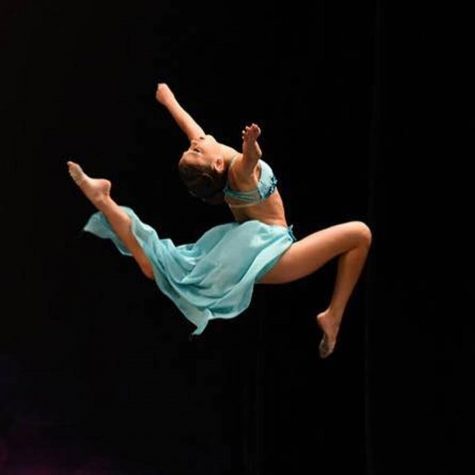 Jaime's father, Fred Guttenberg, has been very outspoken since, speaking at the vigil held for the victims. 
"My job is to protect my children," he said at the vigil. "And I sent my kid to school."
Shortly after the vigil, Fred Guttenberg became a national advocate for gun safety.
Cara Loughran, 14
Freshman Cara Loughran was known for her bubbly personality and kindness, always eager to help lift the moods of her friends and family. When things got difficult, she was known to have a laugh that would leave smiles on everyone's face.
She adored her Irish heritage and was proud to show it off, spending most of her free time at her local Irish dance school in South Florida.
Shortly after her passing, Irish dance schools around the country wore purple ribbons, one of Cara's favorite colors, in memory of her.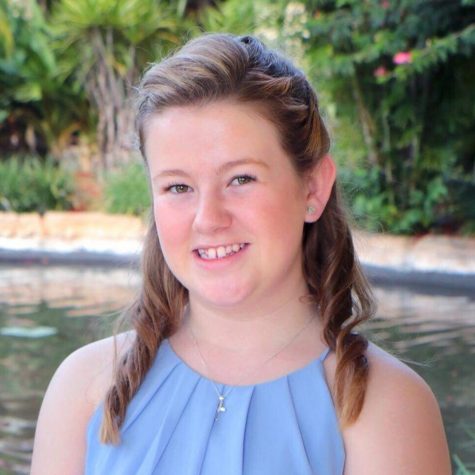 When Cara's best friend, Mackenzie Mirsky, was asked about how she is doing since the tragedy, she tearfully responded, "I never got to say goodbye to her, I cant close my eyes without thinking of my friend."
Cara left behind her older brother and parents.
Gina Montalto, 14
Freshman Gina Montalto had highly impressive academic achievements at such a young age.
Gina was known as a charitable friend to her community as an active member in the Girl Scouts, along with being a volunteer at her church. She always did what she could to help others.
The only thing Gina cared about more than volunteering and school was her family.
"She was best buddies with her little brother and she loved her whole family, especially all her cousins," Gina's parents wrote.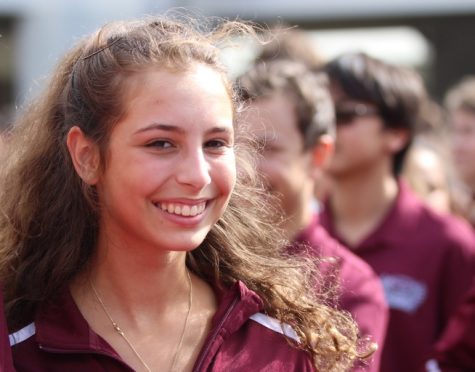 When a co-worker of Gina's dad was asked to describe Gina, he simply stated, "She just had a zest for life that was unbelievable."
Since her passing, Gina's family has established a foundation in her memory to help students with the cost of post-secondary education.
Alex Schachter, 14
Freshman Alex Schachter was just four years old when his mother died, leaving him with just his dad and brother. Soon after, his dad remarried and Alex gained a new mother and two sisters.
Alex was known to be a little shy and timid but always wanted to join the marching band. In his first year when he was able to participate in the select ensemble, group he stepped out of his comfort zone and made it.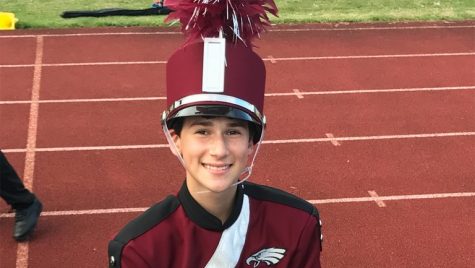 Alex's dad recalled how happy his son was every day after marching band, and noted that he never saw him so happy until that year.
Shortly after his death, Alex's father wrote to his son's band ensemble group.
"He treasured every minute of his time with you… Even though this was your first year together, I can assure you that if Alex were still here today, you would have been lifelong friends."
Alex was buried in the same cemetery as his mom.
A scholarship has been created in his name.
Alaina Petty, 14
Freshman Alaina Petty was known as an inspiring and courageous young woman in her community. 
After Hurricane Irma hit in 2017, she begged her father if she could help anyone in need, and soon after spent days rebuilding areas of Florida. Her father noted, "Her selfless service brought peace and joy to those that had lost everything during the storm."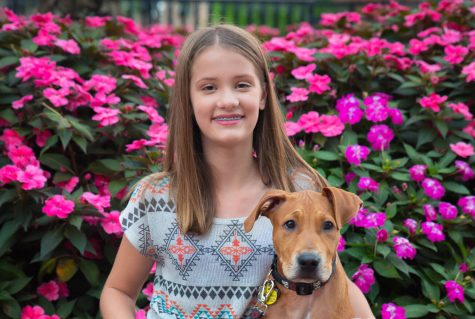 Alaina was also a very active member of her school's JROTC program, oftentimes establishing and planning out volunteer opportunities for her and her classmates. When asked about Alania her father stated, "You could not escape her innate sense right and wrong, but you never felt that she was judging you," he said. "She just wanted to be your friend."
Alania was awarded the U.S. Army's Medal of Heroism after she died.
Luke Hoyer, 15
Freshman Luke Hoyer was known as the boy with the smile and as a mama's boy.
What Luke loved more than anything in the world was athletics. He had an extreme passion for basketball and had plans to try out for his school's football team the following school year.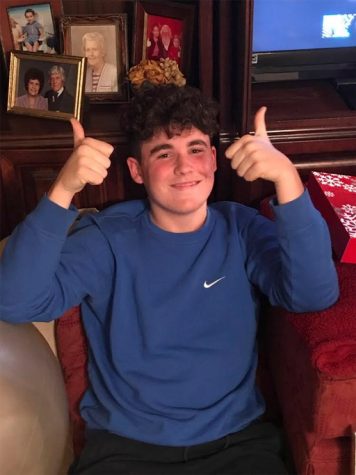 The day Luke died, he was planning to go home after school, get chicken nuggets, play some basketball, and have a movie night with his family to celebrate Valentine's Day.
After his passing, his family made an athletic fund in his name to help the memory of Luke's smile live on in other kids like him.
Peter Wang, 15
Freshman Peter Wang was proud to be a Chinese-American citizen and loved his culture, oftentimes showing it off to his friends. 
He was a very avid member of the JROTC program and loved wearing his uniform to educate and inform other students about the program. He had a lifetime goal to attend West Point, and in his, "become a hero."
When bullets started to ring out at Parkland, instead of seeking shelter, Peter stood up and kept the door open, and ushered students through, allowing them to get to safety before he was struck by bullets.
Peter died wearing the same uniform he so often showed off to his peers.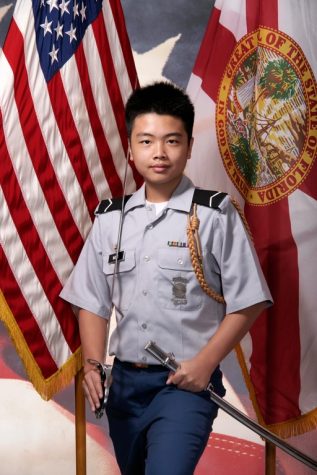 Peter's family wants him to know that his dream of becoming a hero happened. Reports that Peter saved over dozens of students' lives that day.
West Point offered Peter admission for his heroic actions, and he was also awarded the U.S. Army's Medal of Heroism.
Peter was buried in his uniform.
Carmen Schentrup, 16
Senior Carmen Schentrup was only one week away from her 17th birthday. She was known as a straight-A Honors student with many ambitions in life. 
She was an avid reader and oftentimes could be caught daydreaming about what it was like to feel so free; so one day she took matters into her own hands.
A few months before she passed away, Carmen read a book about Germany and decided that over the summer she was going to embark on an adventure and fly there by herself, so she taught herself the language.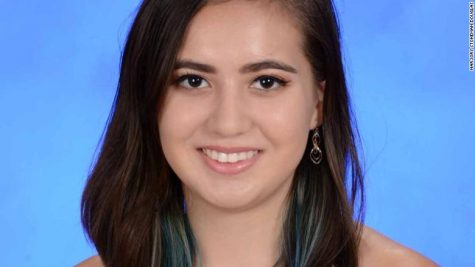 Carmen's best friend created an annual protest to promote gun control that occurs on Carmen's birthday each year. 
"We miss seeing her make her dreams come true," said Carmen's parents.
Helena Ramsay, 17
Senior Helena Ramsay was known to be an animal lover. She spent most of her weekends volunteering at her local animal shelter and would even foster the animals who spent a lot of time there. Once, she almost fostered a dozen kittens at once.
Aside from volunteering, she was an avid member in many school clubs, such as First Priority Club and Model United Nations, in which she represented England, as it was her home country.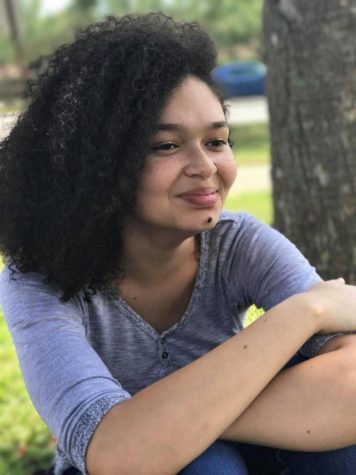 Helena died protecting others.
As she sat in her Holocaust class, the firing began. She and another student pushed a laptop cart in front of the door and held it tight trying to barricade themselves in. She was shot multiple times doing so.
Helena's best friend, Samantha Grady, saw her die.  When asked about how Helena's death will impact her moving forward in life, Samantha had a simple yet powerful response.
"I learned to appreciate the people who are here."
Joaquin Oliver, 17
Senior Joaquin Oliver had been preparing for weeks for a Valentine's Day gift for his beloved girlfriend. He never got to give her the gift. 
Joaquin was an exquisite poet. If he saw someone was having a rough day, he would go out of his way to write one for them and hand it off as a gift.
He was killed waiting outside of his creative writing class.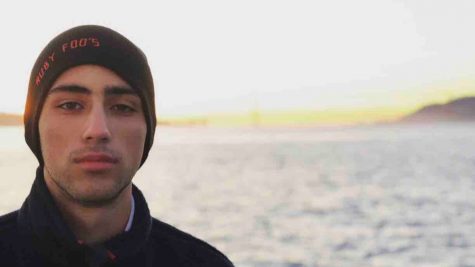 In recent years, Joaquin's parents have used his death for all the good they can.
In October of 2020, Joaquin's parents used deep fake, a technology that can simultaneously bring someone back to life in a video. In the video,  Joaquin encourages voters to cast their ballots to put an end to gun tragedies.
Joaquin's parents have also established an organization in his name called Change the Ref, helping educate younger kids on gun control.
Nicholas Dworet, 17
Senior Nicholas Dworet was an avid swimmer that could always be counted on to lead his team to victory; He was also a loving boyfriend who always went above and beyond for his girlfriend, and an incredible big brother.
Along with Helena, Nick was shot helping her barricade the door while other students hid.
Shortly before his death, he received a scholarship to swim for the University of Indianapolis, fulfilling a lifelong dream of attending his top school and subsequently making him closer to achieving his main ambition in life: competing in the 2020 Olympics.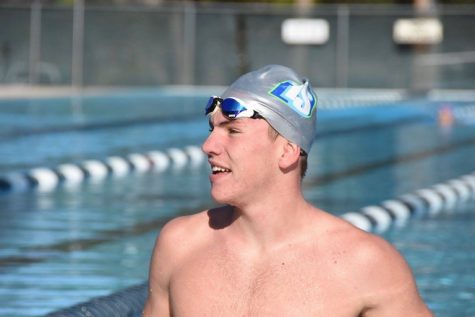 Nicholas was one month away from turning 18.
The Dworet's established a memorial fund in Nicholas's name holding annual mile swims to raise money for the charity.
Nicholas's ashes were spread over the ocean, a once joy-filled place for him and his family.
Meadow Pollack, 18
Senior Meadow Pollack was a sassy young girl full of spunk, who cherished her friends and family more than anything in life.
She had recently committed to attend Lynn University the following fall.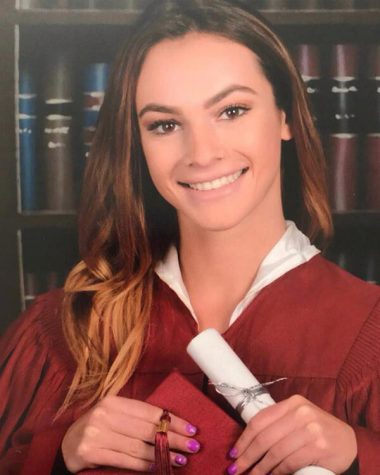 Meadows' father, Andrew Pollack, has been very outspoken about gun control following his daughter's death, proclaiming at a meeting with politicians including, former President Donald Trump, "We should have fixed it! After one school shooting."
NBC News
Andrew Pollack has since become a school safety activist to make sure no other parent goes through the pain he experiences every single day.
Scott Beigel, 35
In his own words, teacher Scott Beigel wasn't a hero—he was a jerk.
Scott told his fiancee, Gwen Gossler, exactly what to say if he died in a school shooting. Some time back, the pair were watching news coverage, and he turned to Gwen and said, "Promise me if this ever happens to me, you will tell them the truth—tell them what a jerk I am, don't talk about the hero stuff."
The honest truth is that Scott Beigel was in fact a hero.
Kelsey Friend, a student at the school, explained how he saved her life.
"He unlocked the door and let us in, I thought he was behind me, but he wasn't. When he opened the door, he had to re-lock it so we could stay safe, but he didn't get the chance to."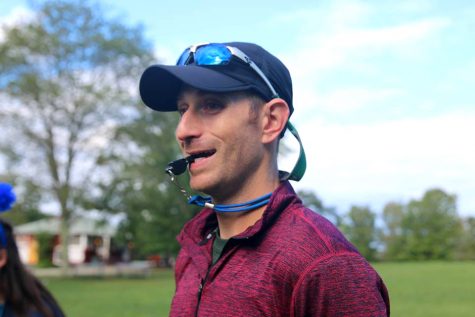 Scott was also the high school cross country coach, creating a second home for students who needed an escape.
"He was always someone I could confide in when there was no one else," Friend explained.
Along with Gwen, Scott's father established a memorial fund in his name. The fund's main mission is to send underprivileged children affected by gun violence to summer camp.
Aaron Feis, 37
Football Coach Aaron Feis died saving countless lives.
Aaron was a loving husband and an amazing dad to his young daughter. He would often work two or even three jobs to make sure his family was always afloat. 
Student and police reports indicate that Aaron single-handedly protected and saved the lives of multiple students. When gunfire rang out, he ran out to the main hallway and spotted the gunman. He charged towards him and pushed students to the ground and out of the way, until the end when he used his body as a human shield protecting three students.
He later passed away at the hospital.
"He died the same way he lived his life – he put himself second," high school football spokesperson, Denise Lehtio said.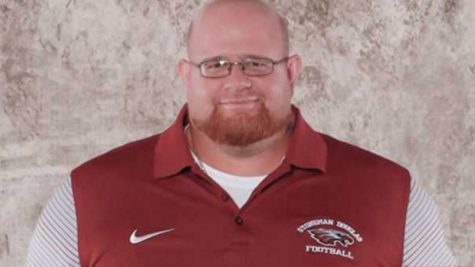 Aaron leaves behind his loving wife and daughter. 
Although he only had one biological daughter, Aaron was commonly known as a father figure for students who had no one else.
At his vigil, Willis May, one of Aaron's past players, concluded with an observation.
"He didn't have to get shot to be a hero," May said. "He was a hero every day."
Chris Hixon, 49
Wrestling coach Chris Hixon was known as a noble role model around the school.
Before becoming a coach, Chris was a U.S. Navy Reservist who had already been deployed to Iraq, using stories from his time in the military to instill life lessons in his students.
Chris put his life before others, but this time, he was at school — not on the battlefield.
Chris had a free period to plan out next week's following classes. When the shooting began, he jumped from his desk and started running as fast as he could towards it, pointing to exits for students to run out of. Sprinting towards the shooter, Chris was shot in the chest before he could reach him.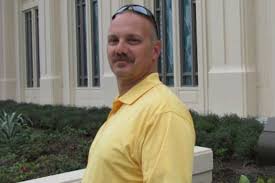 Chris leaves behind his beloved wife and son, who struggles with Down syndrome.
Chris's wife, Debra Hixon, won a seat on the school board the following year. She and her son have since become gun control advocates, committed to finding change and making sure no one ever loses a dad, mom, brother, sister, cousin, friend, or teacher to senseless gun violence ever again.
View Comments (1)
About the Writer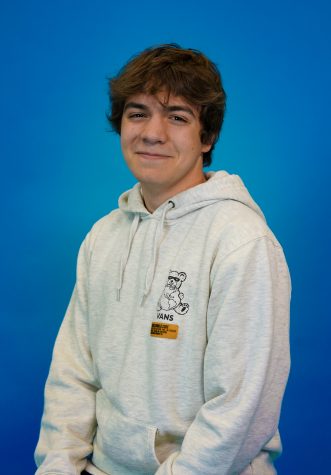 Lorenzo Zottoli, Senior Staff Writer
Lorenzo Zottoli is a senior at NASH. This is his second year writing for the NASH Uproar. Lorenzo leads the NASH Make-A-Wish Club, alongside being the Vice President of the Young Democrats Club. Outside of school Lorenzo plays soccer for NASC, and enjoys volunteering in his community.