Skye's the Limit
Senior Skye DePrado is preparing for her final season at North Allegheny before advancing to collegiate athletics.
For most student-athletes at NASH, a future in their sport is the main goal. Committing to their dream school for the sport they're most passionate about is an exciting achievement. NA Girls' Lacrosse senior captain Skye DePrado recently got to experience that thrill firsthand, as she committed to play Division I lacrosse at Central Michigan University.
DePrado has always been interested in athletics, and she grew up playing many different sports.
"Growing up, sports were always in my life. As years went by, I did gymnastics, soccer, softball, basketball, volleyball, and, most importantly, lacrosse," she said.
Despite the variety of sports she played, lacrosse easily became her favorite and the most enjoyable one to participate in.
"I used to pass around with my older brother, who played for the Boys' Lacrosse Team," DePrado explained. "But who really made me start was one of my closest friends, Katie Oates. She asked me if I wanted to start playing with her, and I couldn't refuse."
When playing a strenuous sport that demands so much physical and emotional energy, even the best players experience setbacks and hardships. DePrado is no exception.
"In ninth grade, I went through a mental block. All of a sudden, I could not be the player I knew I was, and I had many people who pushed my spirits down," she said. "I was constantly thinking about quitting, but my close friends and family reminded me how much I love the sport."
Being on a team requires a good relationship with each and every player, which DePrado believes the girls at North Allegheny all have.
"My favorite part [of the team] is how much of a family we are. No matter if we win or lose, the team is always there for one another," she said.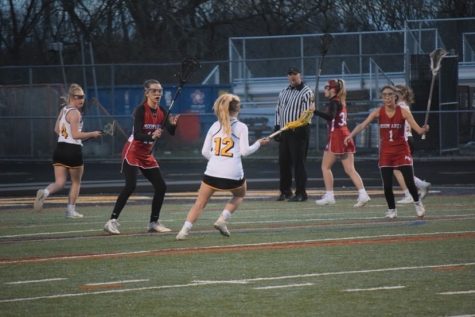 As one of the four captains, DePrado's responsibilities include keeping the team close-knit, successful, and fun.
"Some responsibilities include communicating with everyone on the team and making sure everyone is doing well. [We also] help out anyone who needs it, whether it's giving them tips on shooting or even helping to move the nets," she said. "Last but definitely not least, [we try to] push all the girls to strive for wins and to work together to play a good game of lacrosse."
Many athletes have superstitions they must do before a game to ensure a win for their team. DePrado has her own way of preparing.
"Personally, I always have to listen to the same song before a game," she said. "I also have Katie Oates braid my hair the exact same way. No one else can braid it except her, or we will lose."
DePrado's recruiting process began with deciding that she wanted to take lacrosse seriously and pursue it after high school.
"Going into seventh grade, my travel coach asked if I wanted to start thinking about playing in college. I did not take it very seriously until eighth or ninth grade, and that's when I knew I wanted to play beyond high school," she said.
There were a lot of decisions that went into finding the perfect school.
"During the process, I had to think about many factors, including how far it is from home, if they have my major, and if I like the coaches and the campus," DePrado said. "The process was most likely one of the hardest points in my life just because it is very stressful to be in ninth and tenth grade and already trying to figure out where you are going to be in three years."
Although DePrado is sad about leaving North Allegheny and will miss her teammates, she is excited for the next chapter in her life.
"I am looking forward to being independent and not only learning to grow as a person, but also as a lacrosse player," she said.
DePrado encourages younger athletes to keep up their hard work and not to get too down on themselves.
"Never give up on something if you are passionate about it. You will go through highs and lows, but you need to realize how much can come out of all the hard work you put in," she said.
About the Writer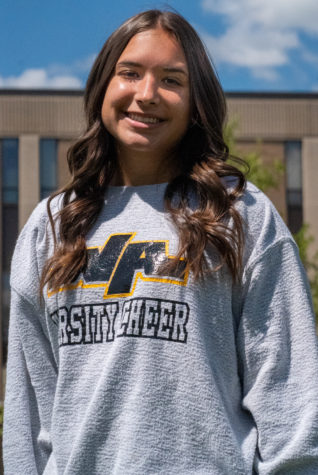 Mary Marzula, Staff Writer
Mary Marzula is a junior at NASH this year. After her first year writing for the school newspaper last year at NAI, she will continue this year for The Uproar. Mary is a fun, outgoing girl who is either cheering teams on the sidelines with the rest of the varsity cheer squad or at home with friends and family.