The Voice of Controversy
America was split over Rush Limbaugh, but his influence on American politics was colossal.
Rush Limbaugh, talk show radio host and conservative tycoon, passed away from his battle of lung cancer at the age of 70. 
Few in America changed the way a party's ideology develops like Limbaugh. An estimated 15 million people tuned in to his show on a weekly basis, making him one of the most influential figures in American politics. His views and opinions shaped the Republican Party, with few candidates being able to win without his approval. 
His brash style of speaking captivated both his critics and supporters, who either trended "#restinpiss" on Twitter or mourned his death. 
Limbaugh was born on January 12, 1951, in Cape Girardeau, Missouri. His family had deep roots in politics and public service. His father was a fighter pilot in WWII, and numerous other family members held seats in government, such as judges and congressional members. 
He started his career in radio in the late '60s in his hometown. Following his parents' wishes, he went to college at Southeast Missouri University, but dropped out after one year. His desire to pursue a radio career took him to Pittsburgh, where he landed two different jobs in the area. However, both jobs saw him fired after personality conflicts with managers. Limbaugh was told after these stints he had no chance to be a successful on-air personality. Limbaugh, characteristically, took the criticism with a grain of salt and continued to push his career forward. 
Eventually, he ended up in Sacramento and became popular in that area. His next move took him to New York City, and his show was nationally syndicated in 1988.
Limbaugh became known as a titan for conservative thought and viewpoints, with his show quickly becoming the most listened to in the country. His unique style captivated his audiences, and interventionist views on the Gulf War continued to keep his show at the top of the charts. 
With his figure among the most popular and controversial in the nation's politics, Limbaugh divulged in a stint as an ESPN commentator on Monday Night Football. His days on MNF ended when he said Eagles QB Donnavan McNabb was not to credit for the team's success, but rather the defense. He continued that the reason McNabb was receiving the positive press he did was because the quarterback was black, and he accused the media of overhyping black coaches and players when they had success. 
Limbaugh continued down the road of controversy, with his viewpoints on many sensitive subjects in American politics causing a ruckus. 
He infamously stated that Black Americans were trained to hate America because the government had them trapped in the welfare state with no way out. 
He also held strict, conservative views on the LGBTQ community and was firmly opposed to same-sex marriage. He also dismissed the requirement for verbal consent in sexual relations, saying most relationships would be able to identify it otherwise. 
Despite his controversies, Limbaugh maintained a loyal fanbase. His support of Donald Trump early in the 2016 primaries catapulted Trump as a serious contender when the rest of the country dismissed him. With a reach as large as Limbaugh's, his ability to influence the course of the nation could not be overestimated. 
Rush Hudson Limbaugh III will be remembered as a driving force in American politics from the 1990s until his death. His willingness to say what was on his mind created as much support as it did criticism throughout the nation. Whether one tweeted #restinpiss or mourned his passing, no one can dispute that Limbaugh's impact on America was gigantic.
About the Writer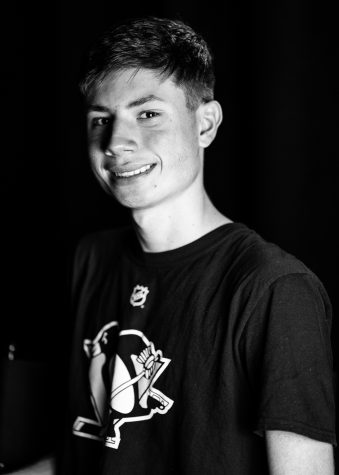 Zachary Ludwick, Staff Writer
Zach Ludwick is a senior at NASH this year and is in his first year of journalism. Strongly opinionated, journalism is a natural fit for him.  His interests include sports, politics, and entertainment.