Good Talk: Ms. Treser
Meet the NASH math teacher who was once a Division I rower.
How many years have you been teaching at NA? 
This is both my first year teaching and my first year teaching at NA.
What are your first impressions? 
This is my first year at NASH as a teacher, but I was a student at NASH. It definitely feels different coming back to NASH as a teacher. A lot of things are the same, but there are some aspects that are different. For example, the layout of the cafeteria is different, and the library no longer has the many rows of computers. 
Where are you originally from? 
I am from Wexford.
What inspired you to become a math teacher?
At first, I just knew I wanted to be a teacher, but I did not know what type of teacher. I was inspired by my 7th grade history teacher, Mr. Datillo. He was an amazing teacher. During my freshman year of college is when I realized I wanted to be a math teacher. I was in an elementary math instructional class. We were learning the process of how to teach and how students interpret everything. I found it very interesting and also realized I wanted to go through the same process, but with more complicated math.
How has hybrid teaching been a challenge?  
One of the most challenging aspects of Hybrid teaching is making sure everyone feels included. It is almost easier to have participation when everyone is remote than when half the class is present in the building and half is at home.
What is your favorite subject apart from math? 
I really enjoy history.
What are the most challenging and most fun lessons that you teach? 
One of the more challenging concepts to teach are related rates in calculus because of all the different components and helping students keep track of what is associated with which value. One of my favorite lessons to teach is solutions of an equation. What I like about this lesson is the ability to use exploration as the teaching method. Instead of having me lecturing, students are able to have more of a hands-on experience and get more out of the lesson than just hearing me tell them the information. 
What is one thing people would be surprised to learn about you? 
I was a D1 Rower in college and for the past three years I was a competitive athlete training to hopefully make the Olympic National Team.
What is your favorite restaurant in the area? 
I don't think I have a favorite restaurant. There are so many good ones in the area to choose from. One that I definitely enjoy going to is Springfield Grille.
What would be your dream vacation? 
I would love to visit Ireland and Scotland. 
What do you like to do in your free time? 
Usually, I watch TV or read. Besides being a teacher, I am also a rowing coach after school, so any moment of free time I have I just want to relax.
What is your favorite music to listen to? 
I mainly listen to country music.
What is one book you've read recently that you really liked?
Where the Crawdads Sing. 
About the Writer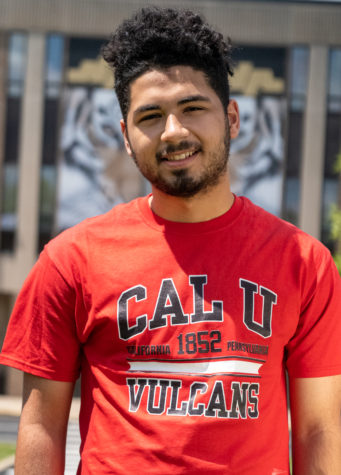 Christiaan Titus, Staff Writer
Christiaan Titus is a senior at NASH and is beginning his first year writing for the Uproar. He is also a member of the Multicultural Student Union, as well as the Social Justice Club. Some of his favorite activities include playing soccer, watching Impractical Jokers, and running.