Good Talk: Mr. Grater
Meet the NASH math teacher who always has a backup outfit at the ready in the event that the situation calls for it!
What inspired you to be a math teacher? Why high school students?
I always had an easy time understanding math and I like helping people, so it seemed obvious to me that teaching was the way to go. I feel I have the patience for teaching high school compared to the patience required to teach elementary school.
What brought you to North Allegheny? How has NA changed since you first started teaching?
The first time I ever set foot on NA's campus was the day I came for an interview. I did not know anyone who worked here and was contacted to come for an interview. The first year I started teaching, the back hallway on the 2nd and 3rd floors was being completed and the Baierl Center had just completed construction.
How many years have you been teaching?
20
What is the most annoying part of teaching Foundations of Calc?
Nothing, there's a new challenge every year.
What is your favorite restaurant in the Pittsburgh area?
The Capital Grille
What would be your dream vacation and why?
All-inclusive on a beach and by the pool, for obvious reasons.
If there's one thing most people don't know about you, what would it be?
I am a dog person
What are the meanings behind your tattoos?
They represent my family.
If you didn't teach math, what subject would you teach and why?
PE, I've always enjoyed sports and coaching, so it would be a good fit.
What Pittsburgh sport are you the most disappointed in?
The Pirates……..
What is the significance of the shirt hanging in the back of the classroom?
In case I get cold!! Also, I always have a backup outfit in school in case I spill something on myself.
What do you think is the biggest challenge of teaching during COVID-19?
Getting students to talk and participate in their own education.
About the Writer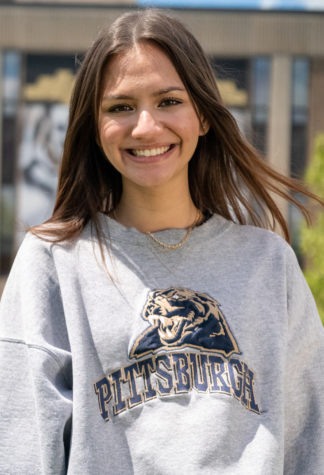 Sofia Brickner, Senior Staff Writer
Sofia Brickner is a senior at NASH who enjoys listening to oldies, watching movies, skateboarding, and playing the ukulele. When she is not working you can find her frequently adding new music to and listening to her Spotify playlists religiously, as well as editing movies.