Up to Speed
After the cancellation of the 2020 season, lacrosse co-captain Allison Lyon is determined to help her teammates make the most of 2021.
When did you start playing lacrosse? 
I started playing lacrosse in fourth or fifth grade.
What inspired you to start playing lacrosse? 
I found out about lacrosse when I was on my way to a softball game and saw a boys' game being played across the street. I thought immediately that I would rather play lacrosse than the game I was heading to.
What has been a benefit of playing lacrosse? 
Lacrosse has kept me in shape, but it also allowed me to meet new people and make great friends that I hope to have for a long time.
This year, you are a co-captain of the lacrosse team. How has this leadership role affected you?
I am very excited that I was asked to co-captain with three seniors, Skye DePrado, Katie Oates, and Lola Wilhite. I personally do not see myself as a leader, so I feel that having the leadership of those three girls will allow me to grow and get me ready for a higher level of play.
When you first started playing lacrosse, did you think you would end up committing to a college? 
Not at all to be honest. Lacrosse is a hard sport to get to know. I thought it would just be my spring sport for the next few years so that I could stay in shape for the other sports I had been playing at that time.
At what point did you know you wanted to play in college?
I think I had an idea that I wanted to continue to play in college in freshman year. My club team had just begun the recruiting process and although it was daunting, I was so excited about what my future could hold.
How did you decide to commit to Mercyhurst?
I knew that I did not want to play Division I, so Mercyhurst being DII really helped. I really had no idea what the school was about until I visited this fall, and I fell in love with the campus. I was also able to meet with the head coach and had a Zoom meeting with some of the current players, and I knew it was the perfect fit. I was talking with other schools, but my club coach told me that she could really see me playing at Mercyhurst and that if I waited too long I would have to restart the recruiting process.
What are you most looking forward in regards to playing lacrosse? 
I am really excited to play this year in general since we were not able to last year. The NA Girls' Lacrosse team looks very promising, and I feel that if we do not get hurt or quarantined, we could go far if we keep up the hard work. For college, I am really looking forward to playing with girls from all around the country and expanding my knowledge of the sport.
What has been your biggest motivator to continue playing lacrosse? 
This year, the seniors motivate me to be the best teammate and player I can be. Because of last year, the 2020 seniors completely lost their season, and this year, the 2021 seniors have made the great point that you never know what will happen tomorrow. Play like there is no tomorrow because nothing is promised.
What has been your best experience from playing a sport in high school?
In my freshman year, I was lucky enough to start and play in a lot of games, which was a great experience for me. That year we made it to the second round of playoffs which is, I believe, the furthest NA Girls' Lacrosse has ever gone, so that was a great honor to be able to be a part of history in a way.
About the Writer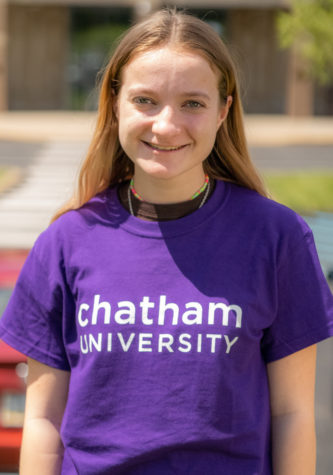 Sophia Caruso, Senior Staff Writer
Sophia is a senior writer for The Uproar. She plays for North Allegheny Field Hockey and enjoys writing on the staff. Outside of school, she loves making art, traveling, and buying excessive amounts of coffee.