Look at This!
Featured NASH artist Morgan Nash
Not many are able to find their true calling at a young age, but junior Morgan Nash is an exception. She has known that art is her passion since she was little, and she has put continuous effort into her craft through her whole life. The results of her hard work can be seen in her Honorable Mention and Silver Key awards at the Scholastic Art and Writing Competition, as well as the dozens of commissions she has received just in the past month.
Nash credits the discovery of her love of art to her mother and grandmother.
"When my mom was in high school, she wanted to be an artist and spent a lot of her time in the studio at her school creating art pieces. As a kid, she always would draw or paint with me," she said. "My grandmother also was very artistic, and since my parents both work full time, I usually stayed at my grandparents' house at least three or four times a week. When I would go over there, my grandmother and I made tons of art together."
Nash spent her childhood being enriched and immersed in art through a variety of classes.
"I started attending art classes at the North Hills Art Center when I was seven years old," she said. "For years, I attended private art lessons, group classes on drawing, painting, printmaking, pottery, pretty much anything and everything."
The junior has developed and refined her skills over the years, exploring a variety of art forms and diving further into her passion. 
"This is an unfinished oil painting of my grandparent's street where I lived for a few months in early quarantine," Nash said. "It's still in its early stages as far as refinement and detail go, but the concept is all there and completed."

Nash draws much of her inspiration from her personal life.
"My main artistic inspiration is probably my childhood. I like exploring nostalgic feelings in my pieces or revisiting old memories," she said. "I also draw a lot of inspiration from the people around me. I think my friends and loved ones are likely some of the most influential people in my art."
A true creator, Nash is not afraid to be vulnerable and expose herself through her art, an admirable quality rarely found in an artist of her age.
"Art to me is an emotional outlet. Most of my art pieces are relevant to whatever I might be feeling at the time, or a documentation of what I may have been feeling at a previous time," she said. "I also create art to solidify memories for myself. In a few of my pieces, I essentially use art as my own personal journal to remember events, people, and significant places in my life."
Below is an experimental printmaking piece titled "Dragonflies in My Stomach."
"The concept for this piece came from my childhood memories of my mother having dragonfly decorations everywhere," Nash said. "I no longer live with my mom, so this piece has some deeper symbolic meanings."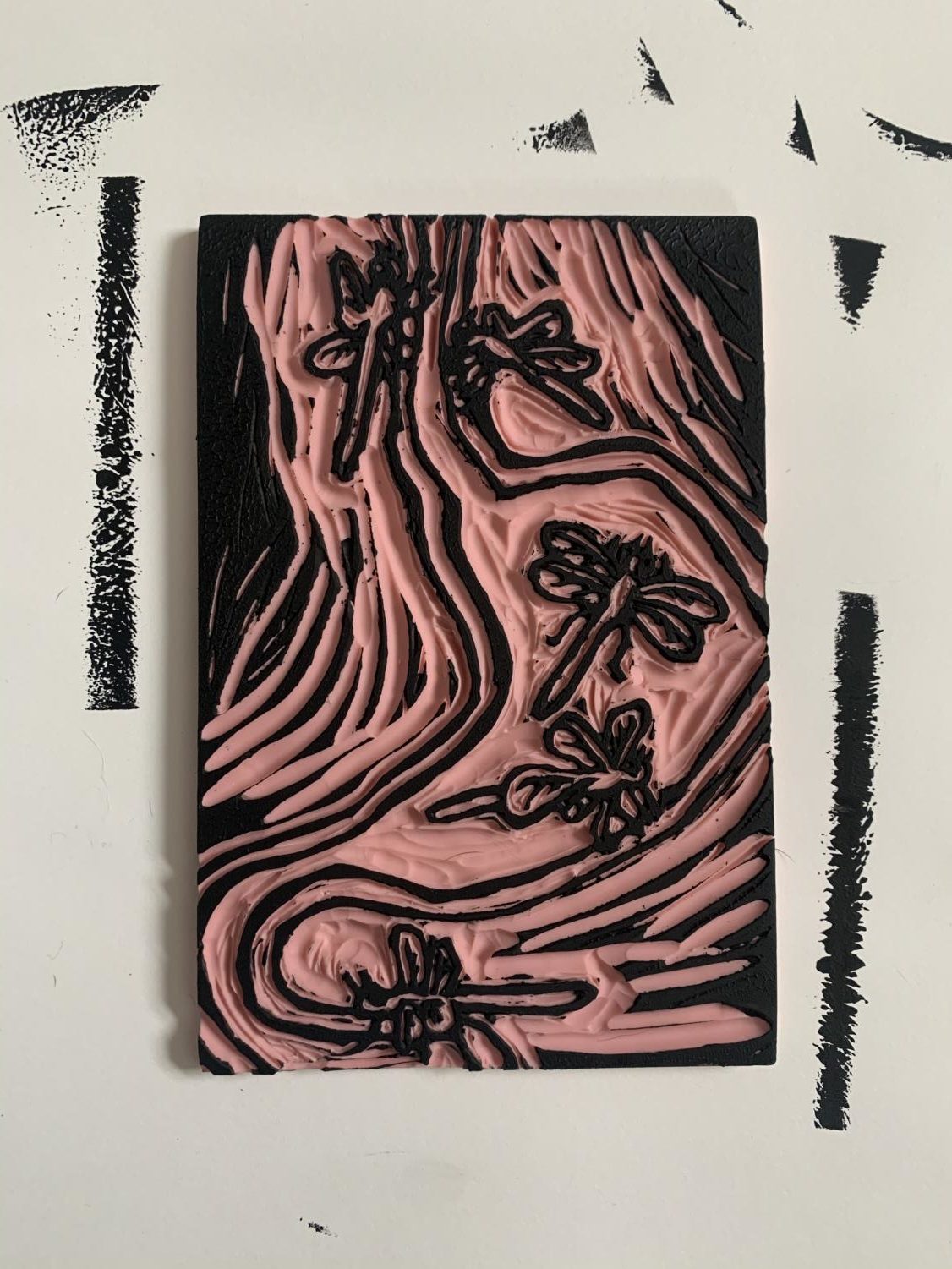 Nash also finds inspiration in other art forms such as music.
"This is a rough digital painting I created for fun about a year ago just to express my appreciation for Stevie Nicks and Fleetwood Mac and to experiment with a black and white portrait," she said. "I closed my eyes and turned on 'The Chain' by Fleetwood Mac and just let my hand flow with whatever I was hearing."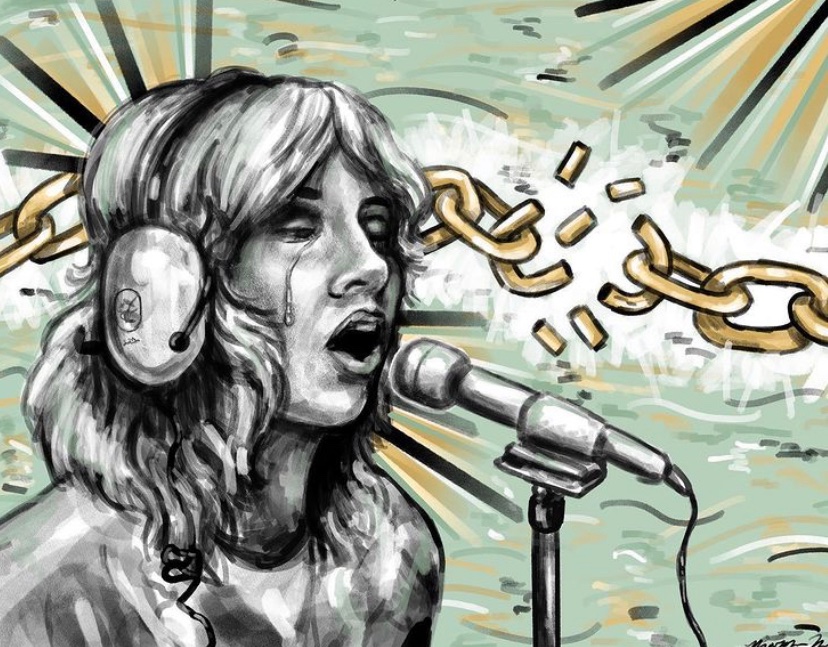 Although she already takes art classes through school, Nash's passion for art transcends the hectic daily schedule of a high school student. She designates time in her day to create just for herself, not for a grade.
"I spend at least two to three hours a day on my art, depending on the day," Nash said. "I have to balance school, my job, and art, so sometimes I go days without picking up a paintbrush unfortunately. This year my main focus has been to rekindle my love for art and dedicate much more time to it."
Nash also experiments with animation. 
"This is a stop-motion animation I created when I was in ninth grade with polymer clay and my phone camera," she said. "I didn't have any prior experience animating, so this was pretty intimidating at first. It's not perfect, but I'm proud of myself for pushing through that challenge and creating a fun little animation."
Morgan Nash
Below is another animation by Nash, inspired by her dog.
"This is a super short digital 2D animation I created as a study for art class," she said. "It's pretty simple and there isn't much to it, but it was a lot of fun to draw my dog Oso!"
Morgan Nash
Nash plans to pursue art professionally and is already taking steps to prepare for college.
"My goal is to become an art professor or teacher and create artwork on the side as a freelance artist," she said. "I'm taking pre-college classes through Pratt Institute right now, and I plan on applying to Pratt, RISD, UAL, Parsons, and a few other art schools."
She works on her art with her future in mind.
"This piece is a subtractive charcoal still life study I did for my pre-college class," she said. "We were tasked to create a composition of objects that we then drew from real-life observation using vine charcoal."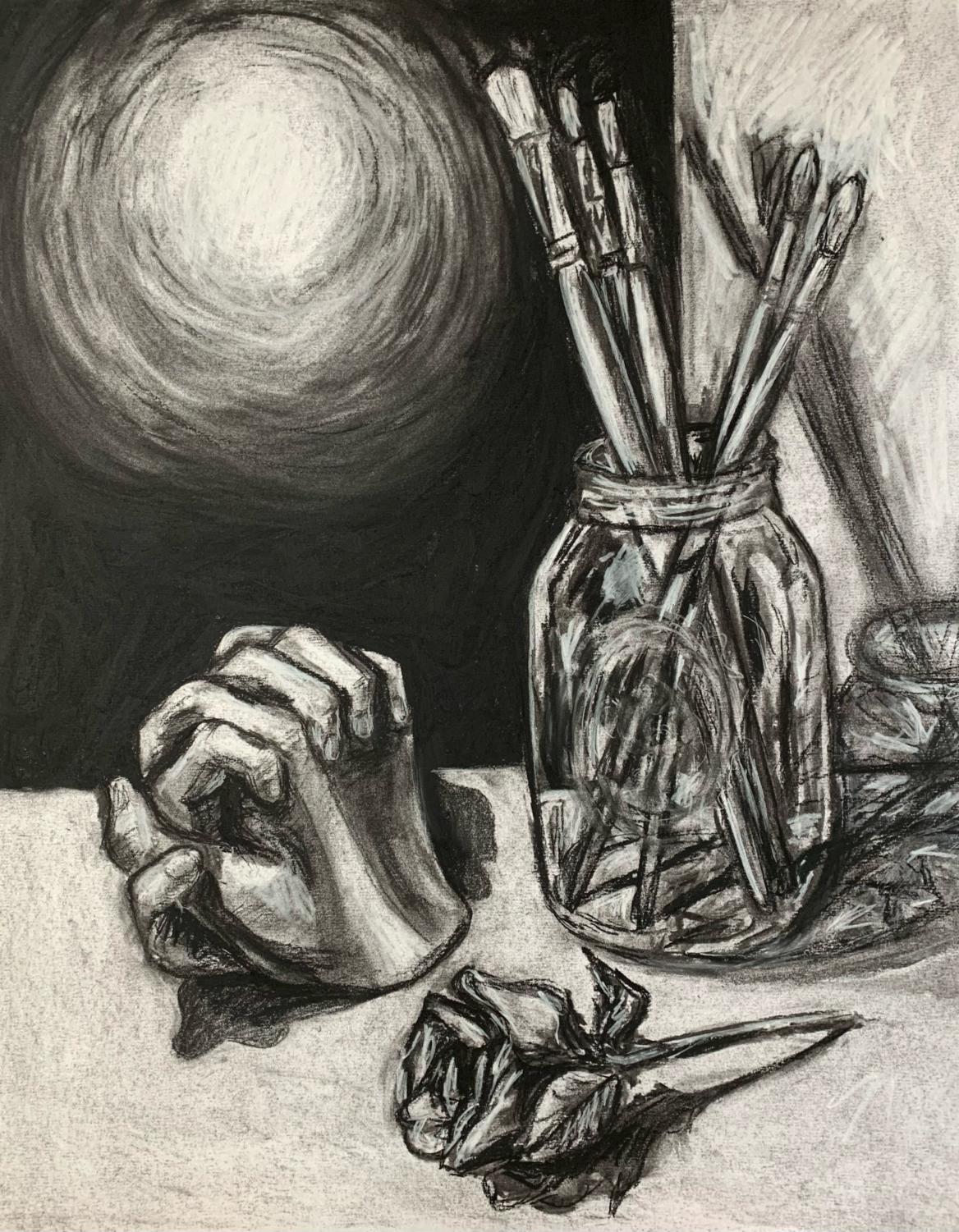 These pieces are only just a glimpse into the creative world of Morgan Nash. She finds inspiration and opportunities to create every day and is only beginning her lifelong artistic journey.
Nash is always looking for new ways to share her art with the world. More of her artwork can be found on her Instagram page, @mo.nash.art, where she also takes commissions to help support her dreams.
View Comments (1)
About the Writer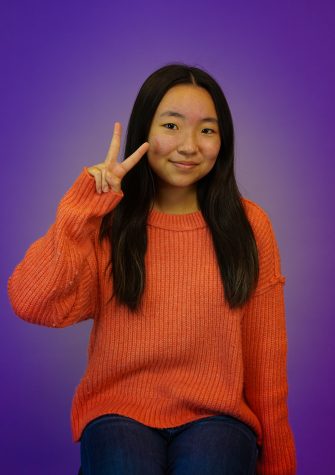 Sally Cho, Co-Editor-in-Chief
Sally Cho is a senior at NASH. Outside of writing, she enjoys theatre, maintaining homeostasis, and seeing indie movies with Quinn Volpe.