Enough was Enough (and it still is)
The past week has made it painfully clear that gun violence in the United States is a scourge that needs to come to an immediate end.
On the afternoon of Monday, March 22, news broke of a mass shooting in a supermarket in Boulder, Colorado, resulting in 10 fatalities. Twenty-one-year-old suspect Ahmad Al Aliwi Alissa is accused of opening fire at the store, killing innocent victims ranging in ages from twenty to sixty-five. None of them could have possibly suspected that a simple trip to the grocery store would cost them their lives. Sadly, this is the seventh mass shooting in just a week in the United States.
On Tuesday, March 16, another gunman opened fire in three different spas in the Atlanta, Georgia, metro area, killing a total of nine people. Many are convinced it is a hate crime, as six of the victims were of Asian descent; however, the true motive has not yet been revealed. The shooter, Robert Aaron Long, told police that he assaulted the victims because he suffers from a sexual addiction and wanted to eliminate the "temptation" targeting the women at the spas. Long was arrested on his way to Florida, where authorities believe he was planning to commit more murders.
It is a sad reality that the United States, known as the "home of the free," is viewed as a violent country by many around the world. America has earned this distinction due to the tragic number of innocent lives that are lost each year due to gun violence.
Those who support more restrictions on guns are furious that too little is being done to help prevent these tragic events. Just when we think that this time the government will do something, these acts of brutality happen again. And again. And again.
After the 2018 mass shooting at Marjory Stoneman Douglas High School in Parkland, Florida, several survivors planned a rally called "The March For Our Lives." This student-led event against gun violence took place in Washington, D.C., on March 24, 2018. Those who could not attend the event in D.C. replicated similar rallies with the same intentions all over the United States.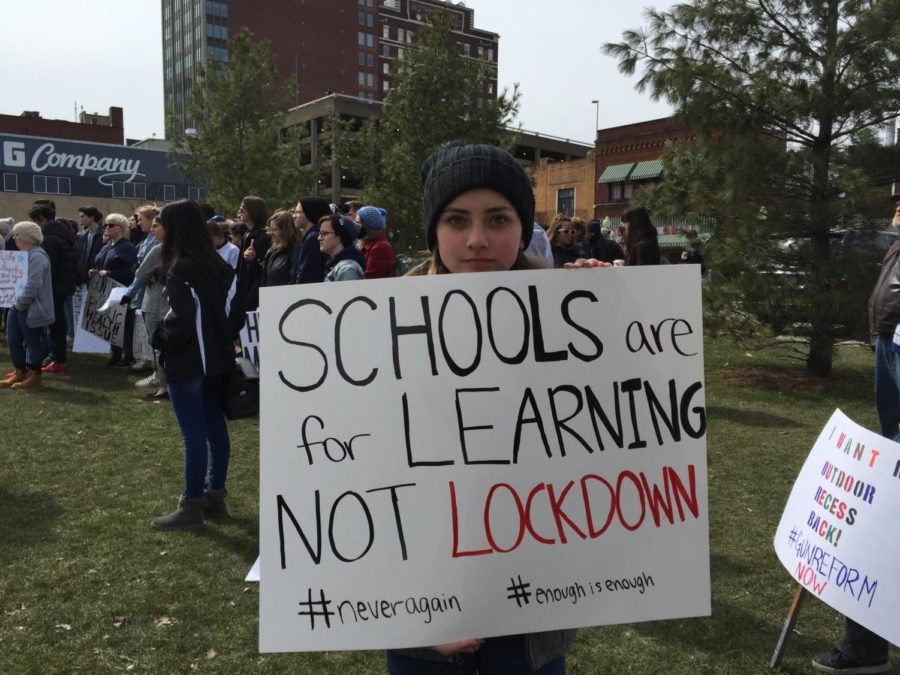 I actually participated in one such rally in Cincinnati, Ohio. Those in attendance honored the 17 victims of the Parkland shooting and shouted the phrases "never again" and "enough is enough." Seeing everyone come together that day really made me believe that this would be the start of changing gun control legislation in our country.
How wrong I was. 
According to the Pew Research Center, a majority of Americans believe gun laws should be stricter. However, we continue to wait. More forward-thinking countries, such as New Zealand, have taken measures to alleviate the problem. Immediately following a mass shooting in 2019, the country banned several different kinds of semi-automatic guns. This action has resulted in a very low crime rate and mass shootings are now a thing of the past. Why can't our legislators in the U.S. learn from New Zealand?  Or from the UK or Germany or Australia or Japan?
Earlier this month, the U.S. House of Representatives passed a bill to lengthen the background checks used for the sale of firearms. However, the bill is not expected to receive serious consideration in a deeply divided Senate. The main problem is that there is tremendous disagreement over solving the problem of gun-violence. For example, The Pew Research Center also found that the general public is split on whether making it harder for Americans to obtain guns would eliminate mass shootings.
From the perspective of gun control advocates, it is obvious that if laws are made stricter on obtaining a firearm, there would be a reduced number of shootings. If you eliminate the device, you eliminate the outcome.
Regardless of the solution to ending gun violence, we need to find one — fast. There have been tragically too many lives lost for us not to have found a solution yet. The tragedy that occurred in Boulder earlier this week must be our last. Enough is enough.
About the Writer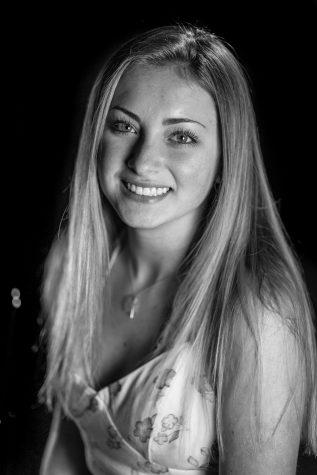 Waverly Younts, Staff Writer
Waverly Younts is a junior at NASH. She wrote for NaEye and is continuing to hone her journalistic skills this year by contributing to The Uproar. She is a cashier at Monte Cello's Wexford, near NASH. When she is not working, Waverly is most likely playing soccer, running track and field, petting her beautiful tuxedo kitten, Stella, or inventing new dishes in her kitchen.