The Changing Face of Stage and Screen
Asian representation in Hollywood and on Broadway has made significant strides since the 1920s.
Disclaimer: This article focuses primarily on East Asian representation to reflect the author's personal experiences.
Growing up as an Asian girl in America, there were not many characters in television or film for me to look up to. Too often, I saw myself reduced to the role of the nerdy sidekick or the weird "new kid" with a thick accent. As an Asian in the arts, these portrayals filled me with doubts about whether I should pursue my passion and willingly throw myself into an industry that wants to compartmentalize me.
The sad truth is, Asians have only just begun to be portrayed in a non-stereotypical and positive light. The progress we have made now has only been due to the decades worth of struggles faced by the Asian artists who came before our current generation. 
Anna May Wong was the first Asian American movie star. She starred in multiple films in the 1920's, but quickly left Hollywood due to the discrimination she faced. She was often reduced to the stereotype of the "Dragon Lady," that depicts Asian women as sexual, domineering villainesses, or  the"Madame Butterfly" that depicts Asian women as demure, submissive sexual objects. 
Yellowface was also often used in old Hollywood to depict Asian characters in demeaning ways. For example, in the popular 60's classic Breakfast at Tiffany's, Mickey Rooney, a white actor, portrayed a Japanese character, by putting on a "costume" of exaggerated taped-back eyes, buck teeth, and darkened skin. 
In fact, the only representation Asian men had for a long time were characters such as Rooney's from Breakfast at Tiffany's or "Long Duk Dong" from Sixteen Candles, who were portrayed as moronic, weak, crazy, and universally unattractive.
Basically, Asian women were overtly sexualized and Asian men were desexualized. These portrayals still have a lasting impact today, as seen in the recent Atlanta shooting, where Asian women were targeted as "temptations" for the shooter's claimed "sex addiction."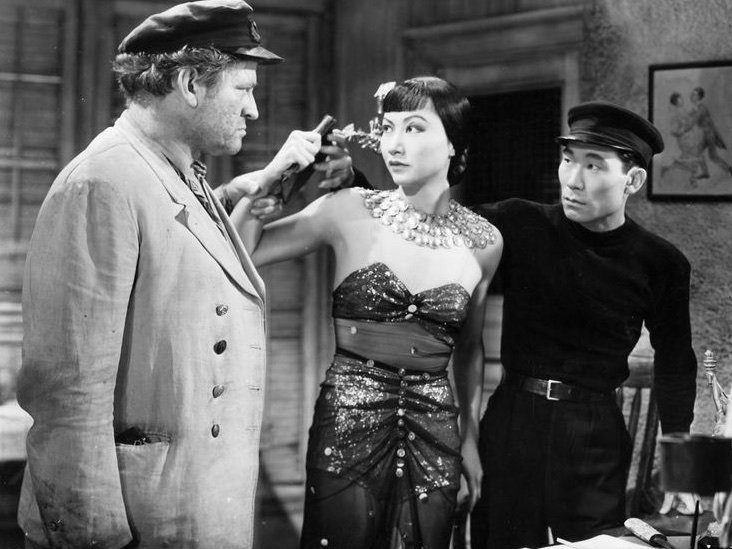 As a frustrated child with big dreams, I found hope in the theatre industry. Although it has its flaws and there is much progress to be made, I personally saw myself represented more on Broadway than I did in film or television. 
Lea Salonga was the pioneer of Asian representation in theatre. She was the first Asian woman to win Best Actress in a Musical at the 1991 Tony Awards for her starring role in Miss Saigon. Although Miss Saigon has its issues with the "Madame Butterfly" stereotype (In fact, the name for this stereotype actually came from the opera that Miss Saigon is based on), this was still a huge step for Asians in theatre. 
She then went on to become the first Asian woman to play Éponine and Fantine in Les Misérables on Broadway, both of which are non race-specific roles originally played by white women. Salonga still works frequently in the industry, and is considered a theatre icon. 
Since then, the Broadway industry has had many Asian actors play non-stereotypical, non race-specific roles. There have also been numerous Asian actors who've been nominated for or won a Tony award since Salonga. 
Examples include Ashley Park, a Korean-American actress, who originated the role of Gretchen in the musical adaptation of Mean Girls, and Phillipa Soo, a Chinese-American actress, who originated the role of Eliza in Hamilton.
Despite all the accomplishments I just named, Asian actors still only accounted for four percent of all roles on Broadway as recently as the 2015-2016 season. There is much more work to be done in the theatre industry, and it is not a utopia completely separate from the film and television industry.
In recent years, Americans have begun to embrace and enjoy Asian culture more in general. K-Pop, bubble tea, anime, K-Dramas, etc. have become extremely popular in the United States, opening a door for better Asian representation in the media. Unfortunately, these things also open a door for the fetishization of Asian culture, but that is a separate issue that must be addressed in its own article.
Additionally, we live in a generally "woker" era than before. Obvious and blatant racism such as the exaggerated yellowface of old Hollywood does not stand with present-day audiences, and the amount of Asian artists represented in the industry has grown immensely over the years.
I have greatly admired the huge strides made by Asian artists in these past few years. One that sticks out in my mind the most is Parasite, a South Korean film that took Hollywood by storm in 2020. Parasite won numerous prestigious awards, including Best Picture at the Oscars. 
Seeing Asian creators standing on a stage in front of the most prominent people in Hollywood and accepting the most honorable award in film in the United States gave me so much hope and joy. Race played no part in Parasite's journey. It was simply a critically-acclaimed film loved all across the world. It wasn't denied anything because of the fact that it was a film made by Asians, starring Asians, and in a foreign language. I don't think anyone could have seen this happening even just a decade ago. 
However, a lot of the "wins" for Asian representation that have happened in recent years seem to come with a catch.
Minari is a film produced by A24, an American independent film company, and written and directed by Korean-American filmmaker Lee Isaac Chung. The film centers around a Korean family that immigrates to the United States in search of "their own American dream." This is a story that resonates with the numerous immigrant families in America and lets them see their story represented on screen.
Minari has been extremely well-received, even earning a Best Picture nomination at the Oscars. Steven Yeun also became the first Asian-American Best Actor nominee in history for his role in the film.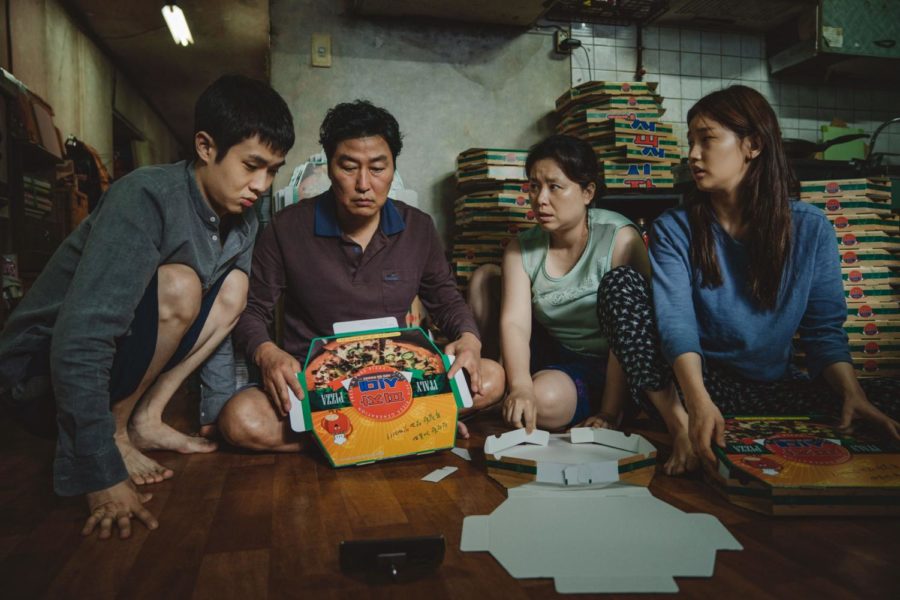 However, at the Golden Globes, Minari was considered ineligible for the Best Picture award due to a rule that states movies with less than 51% of its dialogue in a foreign language cannot be submitted for Best Picture. 
Although Minari was written, made, and produced in America, it was not considered an "American" movie. This exclusion was especially suspicious as movies such as Inglourious Basterds was eligible for the Best Picture category despite only 30% of it being spoken in English. Minari did end up taking home the Best Foreign Language Film award, but being shut out from the Best Picture category still left a hurtful mark. 
A similar occurrence happened to another A24 film, The Farewell. Awkwafina became the first Asian American to win Best Actress at the Golden Globes for her starring role in the movie, which was a great step in Asian representation in film. However, due to the same aforementioned rule, The Farewell was not able to compete for Best Picture, despite it being an American movie. 
Additionally, the decades-old practice of whitewashing, in which white actors are cast to play people of color, still exists today. For example, controversy was sparked in 2015, when Emma Stone was cast as a half-Asian character in the movie Aloha. Whitewashing not only takes away opportunities from actors of color, but also takes away the chance for minority groups to see themselves represented.
Although these instances are disheartening, I'm going to spin this article back to end it on a positive note.  There have been many steps forward these past few years than steps back, and they should be celebrated.
BTS, a South Korean boy group, made history this year as the first ever K-Pop act to be nominated for a Grammy. Even before this nomination, they have been positively representing Asian artists through their various appearances on late night talk shows and other music awards. Although there was controversy around the Grammys' handling of BTS this year, there is no doubt that BTS have made their mark on the American music industry.
To All the Boys I've Loved Before is a hit Netflix rom-com centering around a half-Korean character as the lead. This was the first time Asian girls got to see another Asian girl be the main character who gets the guy in the end, not just as a sidekick.
Sandra Oh, an Asian-Canadian-American actress known for her iconic starring roles in Grey's Anatomy and Killing Eve, made history in 2019 as the first person of Asian descent to host the Golden Globes, the first woman of Asian descent to win multiple Golden Globes, and the first woman of Asian descent in 39 years to win the Golden Globe for best leading TV actress. Her roles in both of those shows are non-stereotypical, multi-dimensional, and critically-acclaimed roles not bound to her race.
Crazy Rich Asians was the most successful studio rom-com at the box office in nine years. Fresh Off the Boat, a sitcom about a Chinese immigrant family adjusting to life in America in the 90's, was extremely well-received and ran for six seasons on ABC. 
The examples I've covered throughout this article are only a fraction of the rich history of Asian representation in media. Asians have been in the entertainment industry for a long time, even though they have only recently begun to gain proper recognition.
There is a lot of great work being done by Asian artists and for Asian audiences. Seeing all of the progress that has been made over the years, I sincerely hope it's safe to say there is a brighter future for Asian artists in America. 
Leave a Comment
About the Writer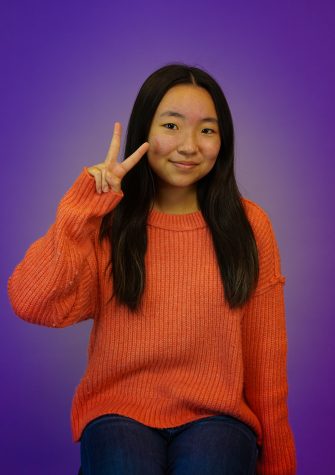 Sally Cho, Co-Editor-in-Chief
Sally Cho is a senior at NASH. Outside of writing, she enjoys theatre, maintaining homeostasis, and seeing indie movies with Quinn Volpe.