Give Us Our Game Back
The quickly disbanded European Super League was a textbook case of profit before passion.
It has certainly been a whirlwind week for soccer fans across Europe and the globe. New events and facts are being reported every moment.
Just two days ago, it seemed as if the sport was going to see its most radical change in over 20 years, and fans were not happy. The announcement that 12 of Europe's elite clubs were set to join together to form a  breakaway "Super League" threatened to tear at the very heart and soul of the most popular sport in the world and was an unmistakable example of the greed of those who profit off our European soccer's popularity.
At first glance, the idea of a Super League, or ESL, in which the greatest teams in Europe compete against each other week in and week out, may seem like a good idea and may even sound exciting to the average fan.
However, a closer look at the Super League's format and motivations reveals that such an idea would be a disaster for soccer and threaten the competitive nature of the sport. A closed league with no relegation that can only be gained through invitation reserved for the continent's richest clubs will destroy the drama and high stakes that supporters thrive on every single league across Europe.
While the idea has seemingly been scrapped altogether, due to the intense protests and disapproval from nearly all fans, it was certainly a huge scare.
It is important to note just who the 12 founding members would have been: Tottenham Hotspur, Manchester United, Manchester City, Chelsea, Liverpool, Arsenal, Real Madrid, Barcelona, Atletico Madrid, Inter Milan, AC Milan, and Juventus. Notable clubs who are confirmed to have rejected the idea from the beginning include Germany's Bayern Munich, Borussia Dortmund, and RB Leipzig, France's Paris Saint-Germain, and Portugal's Porto. The staunch resistance that was seen from the German clubs has a clear connection to the Bundersliga's 50 + 1 rule, a format that could not possibly be any further in spirit from the Super League.
"
At first glance, the idea of a Super League, or ESL, in which the greatest teams in Europe compete against each other week in and week out, may seem like a good idea and may even sound exciting to the average fan."
—
When the fans are allowed to have a larger role in decision-making, it creates a strong connection between supporter and club and ensures that the fans' best interests are always considered, as opposed to the pure profit incentive considered by the oligarchs at the top of the clubs' executive hierarchies.
Furthermore, the Super League apparently planned to add three more members and have five that would qualify for the competition annually. Clubs were said to be expecting a share of an initial 3.5 billion Euros for joining, as well as a split of a 2.66 billion euro annual prize fund. The matches were supposed to take place midweek and be played in addition to, rather than as a replacement for, the clubs' domestic leagues. But due to Uefa and Fifa's strong disapproval of the idea, this quickly became impossible.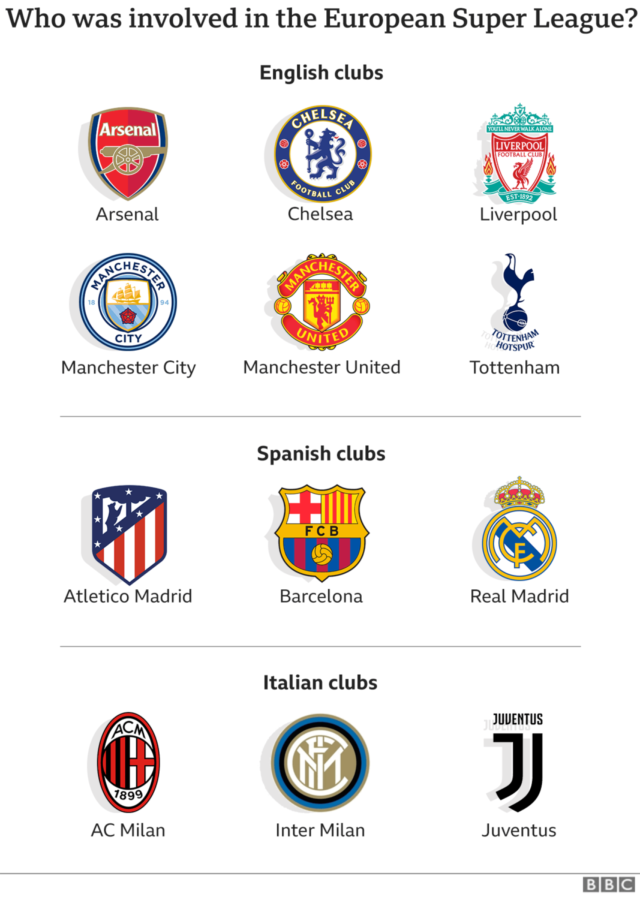 Although it may not be on the minds of some of supporters and those involved with the finest clubs in the world, relegation is a perennial threat to every single team across Europe — a notion foreign to American professional sports. In theory, there is a chance that elite Premier League clubs, such as Manchester United or Chelsea, could be relegated to a lower English league at the end of a particularly poor season.  In other words, the stakes are real.
Yet certain clubs owners seem to think they have a divine right to be in this competition at the expense of less rich clubs who perform better. Italian clubs like AC Milan and Inter Milan have not won the Champions League (the current intra-continental competition that would be replaced — or at least overwhelmingly threatened — by the creation of the Super League) since 2007 and 2010, respectively, and neither has even topped their domestic league since 2011. In fact, Inter routinely crash out in the early stages of this competition, and AC Milan have not even played in the competition since 2015.
Although Juventus almost always qualify for the Champions League, they have been knocked out by non-Super League members Porto and Ajax in recent years and are struggling to qualify this year. Why should historic Italian giants with passionate fan bases and exciting, fearless styles of play such as Atalanta, Napoli, Lazio, and Roma be barred from qualification to Europe's elite competition simply because they don't have enough money?
Similarly, three out of the six proposed English clubs have never won the Champions League. Leicester City and West Ham United are each enjoying exciting charges for these places, and Everton even have an outside chance of qualifying — yet all of these clubs would be denied that chance under the new Super League simply for not having enough money.
In essence, the ESL would put the accumulation of capital well before any sort of sporting merit.
Needless to say, watching the same teams play each other every year would quickly become stale, and any sense of grand occasion would quickly wear off. Seeing the biggest clubs from across the continent playing each other is always a great experience, but what makes these games so special is their novelty. Games like Real Madrid vs. Chelsea, Barcelona vs. Juventus, and Liverpool vs. AC Milan are fixtures that have seen unforgettable moments that fans will talk about for generations, and the rarity of such games engrains them in the collective memory of fans that much more. Even domestic games such as the North London Derby, Milan Derby, and Madrid Derby are ones that fans have marked on the calendars for the whole season.
"
Until supporters' opinions are put at the forefront of decision making, profit will always be put before the passion and enjoyment of the game itself."
—
Unfortunately, while the profit incentive is deeply poisonous to the very fabric of the sport, it is an unavoidable reality. If those who are already blessed with such wealth were allowed to hoard it even more than they already do, it would be detrimental to the health of even top leagues such as the Premier League, La Liga, and Bundesliga. Furthermore, teams in the lower tiers are already struggling to maintain themselves, while the elite of the sport enjoy the fruits of fans' hard earned money. In the event of a Super League, many clubs would be forced to shut down and never play a game again, leaving a void in the community. Simply hosting one of the famous clubs, whether it be in the FA Cup, League Cup, or domestic league, is always a huge financial boost to the "smaller" clubs.
While it may be easy to think we've won with most clubs pulling out of the proposed Super League earlier this week, we can rest assured that the owners of these clubs will stop at nothing to make sure that they can hoard as much wealth and exploit our love for the sport for profit. Until supporters' opinions are put at the forefront of decision making, profit will always be put before the passion and enjoyment of the game itself.
About the Writer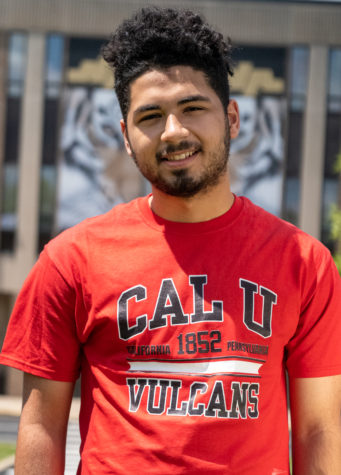 Christiaan Titus, Staff Writer
Christiaan Titus is a senior at NASH and is beginning his first year writing for the Uproar. He is also a member of the Multicultural Student Union, as well as the Social Justice Club. Some of his favorite activities include playing soccer, watching Impractical Jokers, and running.