Optional test? Sign me up.
Many colleges have become test-optional this past year, but that is not stopping NASH students.
Standardized tests such as the SAT and the ACT have long been a requirement when applying to most colleges and universities. Due to the COVID-19 pandemic, many colleges made these standardized tests optional for the current senior class. However, instead of continuing to require the exam scores next year, over a thousand colleges and universities have altered their admissions policies and have permanently removed their standardized test requirement.
This is a sigh of relief for those who struggle with test anxiety or those who do not want to sit in a silent room answering questions for multiple hours. Despite the change, many North Allegheny students are still planning on taking these assessments.
In fact, NASH ran out of chairs for students to take the upcoming May 8 SAT, and those who did not get a spot and still wish to take this College Board exam will have to travel to a different district.
So, why are North Allegheny students still choosing to take it when many of their dream schools are not making it a requirement?
Like many other students at NASH, junior Olivia Phillips has been studying for the SAT for months. 
"Even though it is not a requirement to take the standardized tests at many of the schools that I am applying to, I still plan to submit my scores in my application to try to further my chance of acceptance," she explained. 
Like Phillips, junior Erik Bloomquist also plans on submitting his scores.
"Submitting a decent score can only improve my chance of acceptance," he said. "I feel like my chance of being accepted at my top schools would be significantly reduced by not submitting my standardized test scores."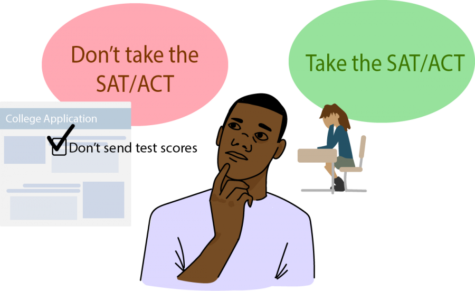 With that being said, the question these test-optional colleges are now facing is if it is fair to accept a student with a submitted test score over another student who did not submit a test score, assuming that they are at the same academic level. Despite the pandemic our country is still facing and its challenges when applying to college, the test-optional approach is an arising trend in the admission process. This is due to the controversy that entrance exams are not a proper way to determine a student's academic ability.
Even though NASH junior Lindey Glinoga does not believe that these exams are a fair way to judge if one is studious enough to be accepted into college, she is taking these tests and applying to test-optional schools. 
"I do not think that they are an accurate measure of academic ability, but I will still be taking both the ACT and SAT in hopes that my scores will grant me an acceptance letter," she expressed. "Regardless of whether the schools that I am applying to require the submission of these exam scores or not, I am still going to submit them because it might help me in the long run."
NASH junior Anthony Provenzano has already taken both the ACT and the SAT and plans to submit his scores as he is happy with how he performed.
"My dream school is actually not requiring students to submit their standardized test scores, but I still am going to include them in my application because I think they reflect how I am as a student. I think submitting my scores will increase my chances of getting accepted."
The list of colleges deciding to go the test-optional route continues to grow due to COVID-19 and the complications of the virus when attempting to take the test safely. However, many dedicated NASH students have decided to take the exams to give them a leg up come time for college application season.
About the Writer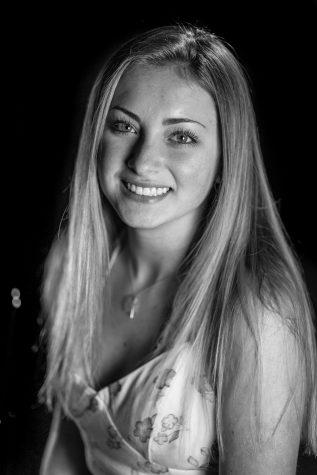 Waverly Younts, Staff Writer
Waverly Younts is a junior at NASH. She wrote for NaEye and is continuing to hone her journalistic skills this year by contributing to The Uproar. She is a cashier at Monte Cello's Wexford, near NASH. When she is not working, Waverly is most likely playing soccer, running track and field, petting her beautiful tuxedo kitten, Stella, or inventing new dishes in her kitchen.