Turn the Page
The NA for Change Book Drive runs through next Saturday.
After junior Samantha Podnar remembered an article she read about the lack of BIPOC (Black, Indigenous, and people of color) characters in children's books, she was inspired to organize the NA For Change book drive.
"I realized that I could work to fix that problem, at least in a very small, direct-service type of way," Podnar said. 
Books, especially for young children, are like mirrors — the things they read can serve as self-reflections and provide insight into peers' experiences.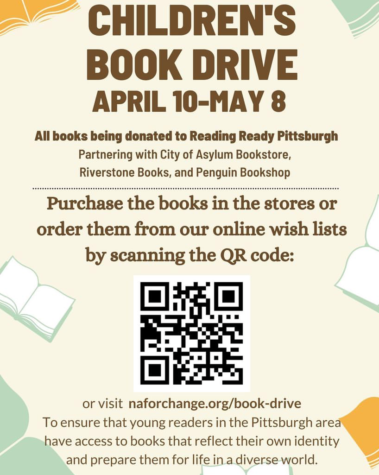 Podnar believes that every child should be represented in the books they read and hopes that this book drive will help children gain a deeper understanding of acceptance and form a positive relationship with their own unique identities.

Pairing up with NA For Change, an organization that works to promote racial inclusivity, Podnar's book drive is going on now and will run through Saturday, May 8th, which marks the end of Children's Book Week.
The club is collecting brand-new books that feature characters with a diverse range of backgrounds and identities. The donated books should be written for preschool or early elementary school-aged children and written by a diverse group of authors. They should include a wide range of races, cultures, religions, abilities, and sexualities.
"I wanted to do something that could make a positive impact on an individual level–each book collected will hopefully make one kid's life better," Podnar said. "It's work on the very local level."
"Organizing wasn't too difficult," Podnar said. "Sophomores Elise Britton, Lamees Subeir, and I put together a wishlist of books that we thought represented many different groups, and I also got into contact with local bookstores and Reading Ready Pittsburgh."
The wish list includes books that reflect a multitude of different cultures, backgrounds, sexualities, and abilities.
Reading Ready Pittsburgh, the organization that the collected books will be donated to, is a nonprofit that works to increase access to children's books. The drive is also in collaboration with the City of Asylum Bookstore, Riverstone Books, and Penguin Bookshop, where books are collected for donation. Those interested in donating can visit those stores in person or order books online.
NA For Change is only collecting new books, but it's easy to donate. You can visit their website here to find the online wish lists and information about how to buy in-person from a few local bookstores.
"If you buy from one of the bookstores, the books will be held in the store for one of our team members to pick up," Podnar said. "If you order from the Amazon wish list, they'll get shipped directly to the house of one of our team members. From there, we'll get them to Reading Ready Pittsburgh."
For more information and to get involved in other events with NA For Change, you can email them or visit their website, Twitter (@NAForChange), or Instagram (@NAForChange).
About the Writer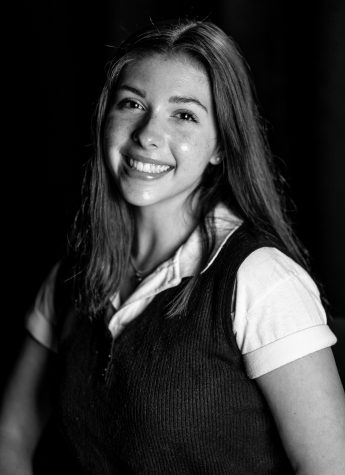 Michaela Golik, Staff Writer
Michaela Golik is a junior at NASH, and it's her first year writing for The Uproar. She enjoys dancing, spending time with her friends and family, painting, and writing. She loves filmmaking and aspires to be a director. When she's not working or dancing, you can likely find her online shopping or daydreaming about traveling the world.