Dear Class of 2023
Junior year can be a stressful time for students, but there are ways to lessen its negative impact.
For as long as I can remember, I have been told that junior year is the most important year of high school. This may be a cause of panic for some, as this is an intimidating mantra. It certainly was for me. With this daunting statement in the back of my mind, I entered the doors of NASH on my first day as an upperclassman feeling very anxious and already stressing over what was to come. After all, eleventh grade is known to be a very challenging year that requires a lot of hard work and dedication. 
As a rising senior myself, I believe that I was able to have a successful junior year because I took the steps necessary to manage the demanding workload while taking advantage of a lot of the opportunities that NASH has to offer. I encourage every incoming eleventh grader to do the same. These are some of the things that I recommend every rising junior do in order to have a successful year. 
Even though your junior year does not officially begin until late August, the summer allows time to prepare for the school year. For example, if you are planning to apply for the National Honor Society, it should be noted that volunteering is highly recommended for a quality application. The summer is a perfect time to get involved with the community and get your volunteer hours.
Another way to prepare for the diligent school year is to start preparing for standardized tests such as the ACT and SAT during the summer months. I personally learned that it is hard to balance studying for these exams while completing school work and tests. In order to get ahead and avoid potential stress, I recommend taking an ACT or SAT prep course or getting a practice test booklet over the summer.
Additionally, if you are choosing to take a standardized test, it is smart to take it early on. This way, you can manage your time accordingly and have the chance to retake it as many times as needed until you reach your desired score.
The list of clubs and activities at NASH is neverending. No matter what you are passionate about, NASH most likely offers a club that includes students with similar interests. This year, I joined TigerThon, a group of students that are focused on raising awareness for childhood cancer, and I have loved being involved with it every second.
In fact, I enjoyed the extracurricular so much that I actually regret not getting involved in other clubs. I strongly recommend looking into all of the clubs that NASH has to offer because you have the chance to make amazing friends and memories.
Time management when it comes to your schoolwork is also key for junior year. Therefore, it is really important to not put too much on your plate. It is common for students to want to pile on AP and Honors classes during their junior year.
However, scheduling a large number of hard classes is not always the best idea. Do whatever is best for you, and do not feel pressured to take the hardest classes that NASH has to offer. 
Many students begin working at places such as restaurants and retail stores in eleventh grade. Having a job teaches the value of hard work and responsibility while adding to your college resume and piggy bank. If you are interested in getting a job, research places in the area that are hiring and apply.
You should also know that the infamous NASH parking lot is one of the most frustrating things at the end of a long school day. I park in the larger section of the lot and have a short walk to my car, but I sometimes do not get off of NA property for thirty minutes after the dismissal bell has rung. The smaller section is a bit of a hike away from the school, but the wait time to get out is significantly less. Choose wisely, friends. 
The pandemic has taught me a lot about myself. Most importantly, it has taught me to not take anything for granted. Our high school experience has been altered due to COVID-19, and we have limited social interactions. No one is sure what school events will occur next year, but I encourage you to go to as many as possible. High school is about making memories, and we have missed out on making a lot of them. Live life to the fullest, and do not wish away your junior year. 
The most important piece of advice I can give you is if you are struggling, talk to someone. NASH offers many different resources that can help you, such as the amazing guidance counselors and various mental health services. Junior year can be very stressful, and if you are overwhelmed with all that comes with it, reach out to friends, family, or adults that you trust will guide you in the right direction.
I look forward to seeing all of the class of 2023 at NASH in August, and I hope that these tips help you in having a successful junior year.
About the Writer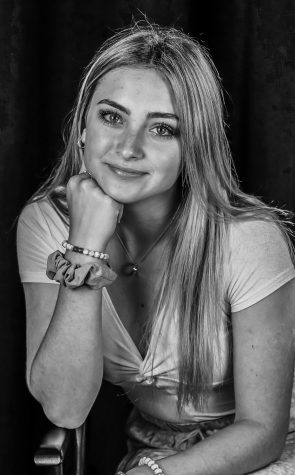 Waverly Younts, Senior Staff Writer
Waverly Younts is a senior at NASH. She wrote for NaEye and is currently in her second year on The Uproar. She is a cashier at Monte Cello's Wexford, near NASH, and is a server at UMPC Cumberland Woods Village Senior Living. When she is not working, Waverly is most likely spending time with her friends and family, running track and field, petting her beautiful tuxedo kitten, Stella, or inventing new...