Summer 2021 Playlist
As the school year comes to a close, students are becoming increasingly eager to finally get to the long-awaited summer break. I've found myself listening to some of my favorite feel-good summer tunes to get in the mood. I've compiled a list of some of my favorite summertime songs that encapsulate the energy that summer exudes.

"Waste a Moment" by Kings of Leon
Listening to this song makes me want to make as many unforgettable memories as possible. Its upbeat melody is perfect for summertime adventures with friends.

"highway" by Rohan Sykora
This song by a teenage Pittsburgh musician is already one of my favorite songs for the summer. Sykora recently released his EP, phillips avenue, in December.

"Carried Away" by Passion Pit
Passion Pit is a favorite band of mine, and I can always count on this song to put me in a good mood. Its chorus often gets stuck in my head, but I have no complaints about that.

"Cough Syrup" by Young the Giant
This is one of my favorite songs for summer nights. Because it's more chill and reflective than the other songs on this playlist, it's perfect for winding down after a long day. The carefree opening line, "Life's too short to even care at all," has become my motto for the summer.

"Brazil" by Declan McKenna
This song's catchy, upbeat guitar melody makes it a must-have for any summer playlist.

"The Spins" by Mac Miller
If I were to make a soundtrack for my summer, this would definitely be on the list. All my friends know this song, so we love to listen to it when we're all together.

"Good Days" by SZA
Starting your morning with this song will automatically set a good mood for your day. Its positive energy will ensure a bright start to your summer days.

"Nothing to Regret" by Robinson
This carefree tune is a reminder to live in the moment, not focus on the past, and live a life of no regrets.

"Pursuit of Happiness" by Kid Cudi, MGMT, Ratatat
This song has always represented summer to me; with less stress during the summertime, everyone is in the pursuit of happiness and trying to make the most of their time off.

"Sweet Disposition" by The Temper Trap
I discovered this song while at the lake with some family friends, so now it always makes me think of summer. It brings back joyful memories of enjoying the warm weather while relaxing on a boat.

"We Are Young" by fun., Janelle Monàe
"We Are Young" is my favorite song to sing along to on summertime drives with friends. The lyrics remind me to live life to the fullest while I'm still young.

"Flowers in Your Hair" by The Lumineers
"Flowers in Your Hair" gives me the image of carefree summer days when I was a little kid, trying to turn daisy chains into a crown.

"Nothing to Regret" by Robinson
This carefree tune is an automatic reminder to live in the moment and not focus on the past.

"Cruel Summer" by Taylor Swift
Every Taylor Swift song is perfect to sing in the car with your friends, but this one was the song of my summer last year. This fun, carefree tune is an excellent edition to any summer playlist.
About the Writer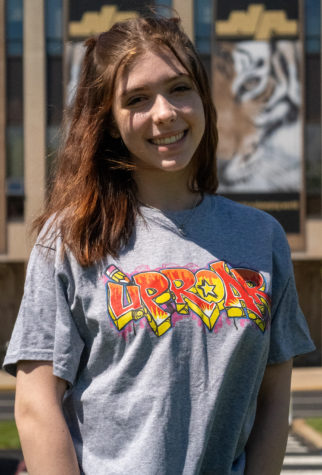 Michaela Golik, Staff Writer
Michaela Golik is a junior at NASH, and it's her first year writing for The Uproar. She enjoys dancing, spending time with her friends and family, painting, and writing. She loves filmmaking and aspires to be a director. When she's not working or dancing, you can likely find her online shopping or daydreaming about traveling the world.